TM Unifi May Be Offering 30Mbps for RM39 Per Month and 100Mbps for RM79 Per Month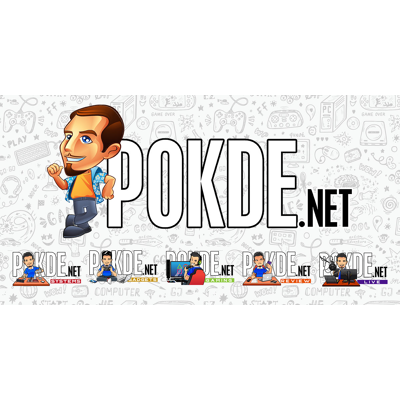 [UPDATE 9PM, 4th June 2020]

TM Clarifies on Deal

The folks over at TM has contacted us to clarify in this affordable new deal. Apparently, it is an offer based on existing Unifi plans that are designed to allow non-Unifi subscribers the freedom to switch over from their service provider in a worry-free manner.

Essentially, TM is converting the penalty fee from a customer's existing subscription contract into savings in their monthly subscription fees. This means that ultimately, customers are paying the same amount as regular TM Unifi customers, just that the lower prices will only be applicable until it makes up for the cancellation fee amount.

TM has also clarified that if a customer is not subjected to a penalty fee, they will be paying the regular amount, which is RM89 per month for their most affordable plan, instead of RM39 per month. This is just one of the many ways TM is making it easy for new customers to subscribe to Unifi, just like the 30-day free trial.
Original Post
Looking for more ways to save money? If monthly expenditure is what you're looking to cut, then you might be able to cut down on your internet bill soon. New details have surfaced online which shows that TM Unifi may be offering their 30Mbps plan for as low as RM39 per month.
It's not just that however as their 100Mbps plan appears to be offered at RM79 per month and their 300Mbps plan for RM149 per month. It's interesting as the 100Mbps plan is cheaper than what TIME Internet is offering, which is RM99 per month.
The image appeared in a Lowyat forum thread, where one user claimed that TM denied offering this deal but they are in the midst of negotiating with them. The same user also noted that they are uncertain what the terms and conditions of the deal are and claims that TM is offering this deal only for selected customers.
Is It A TM Unifi Plan for Specific Customers Only?
Looking at the image itself, it looks like they may be offering this specifically for customers who plan to jump ship or have already jumped ship to another service provider. This is especially the case with the message on the top part which reads "Hello again, we miss being the bridge that keeps you connected."
For now, there has been no official announcements from TM on this deal. We also have no proof on whether they are offering this secretly or if it's an elaborate hoax. The picture does seem legitimate but until the company gives their side of the story, it's hard to say for sure. For now, be sure to keep your eyes and ears peeled.
We will be reporting more on this as soon as information becomes available so stay tuned.
Pokdepinion: Yo, that's like really cheap for a monthly fibre internet plan. I do hope this TM Unifi price change is real because it will really turn some heads around.