Review
Phidisk PhantomKnight 960GB SATA SSD review — affordable SSDs have improved by leaps and bounds!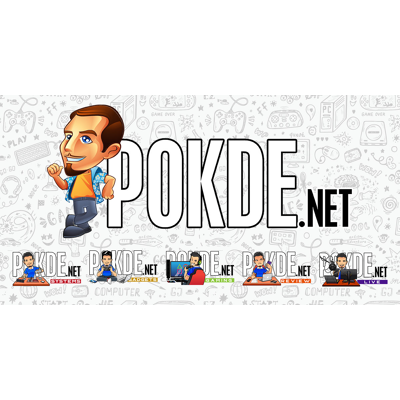 Overview
The Phidisk PhantomKnight 960GB is an affordable TLC NAND-based SSD from Phidisk, a local company designing their own SSDs based on Phison controllers.
120GB: RM110
240GB: RM180
480GB: RM299.90
960GB: RM599.90
Positives
+ Packaging is pretty distinguishable from the other SSDs in the market
+ Graphics on the drive is a throwback to days of yore
+ Solid performance
+ Quick game loading times
+ Great value for a 960GB SSD
Negatives
- Write speeds taper off after some intense writing
Introduction
You guys may know Phidisk from our previous livestreams and also some of our build videos. They are a local company based in Penang, so it does pique our interest to see what fellow Malaysians has come up with. Today we will be looking at their mid-range Phidisk PhantomKnight 960GB 2.5″ SATA SSD which feature a Phison controller and TLC NAND flash.
Unboxing
The packaging of the Phidisk PhantomKnight is pretty simple. I somewhat like the background pattern and also the fact that you know what you are getting in the box thanks to the product image here.
More specifications and highlighted features of the Phidisk PhantomKnight are available on the back of the packaging. This won't be the fastest SATA SSD you have ever seen, but then again this is not Phidisk's top-of-the-line SATA SSD anyway.
Inside the box is an orange tray. I guess the top brass in Phidisk really loves orange? In any case, you only get the Phidisk PhantomKnight and nothing else. Not even a warranty card.
Appearance
Phidisk seems to have a penchant for the days gone by where graphics cards had aggressive graphics on them. The way they incorporated the graphics into the name of the drive is pretty cool though. The coarse matte texture is nice to touch, but it is just plastic.
On the back is a bog standard label. It doesn't matter anyway because this won't be the side you would be looking at, regardless of the case you install it in.
Specifications
Phidisk PhantomKnight 960GB SATA3 SSD
Capacity
960GB (894GB usable)
Interface
SATA 3
NAND Type
Planar TLC
DRAM Cache
32MB SRAM (on controller)
Controller
Phison S11
Rated speed
Sequential:
Read: Up to 540 MB/s Write: Up to 450 MB/s
Endurance
N/A
Dimensions
100 mm X 69.85 mm X 6.8 mm
Weight
43 gram
Included accessories
None
Warranty
3 years
Right off the bat we see that the Phidisk PhantomKnight is clearly targeted at a lower price segment with its planar TLC NAND. Also as the Phison S11 is a dual-channel controller, you can already enjoy maximum performance if you pick up the Phidisk PhantomKnight 480GB.
Pokde Benchrig
| | |
| --- | --- |
| CPU | Intel Core i7-5820K @ 4.125 GHz |
| Motherboard | ASUS X99-Deluxe |
| GPU | ASUS ROG Strix RX 480 8GB |
| Memory | 4 x 4GB Kingston HyperX Predator 3000 MHz CL15 |
| Storage | Samsung 850 EVO 250GB |
| Power Supply | Cooler Master V850 |
Performance
Synthetic
Our go-to benchmark when it comes to storage, CrystalDiskMark reveals that the Phidisk PhantomKnight can actually deliver higher performance than it is rated for.
The Phidisk PhantomKnight leaves some to be desired once we fire up AS SSD. The sequential performance is fine, but speeds in the heavily-thread 4K-64Thrd test is a fair bit slower than most of the recent drives we have tested.
From this benchmark we see that the Phidisk PhantomKnight is a rather nippy drive. It's 4K and 4K QD4 performance is pretty good, which makes this a decent choice as a primary system drive.
Real world performance
So when we were testing the file transfer rate, we realized that the Phidisk PhantomKnight is capable of maintaining ~450MB/s write speeds for around ~20GB or so before it tapers off to a sustained write speed of ~150MB/s. The above timings are taken when the Phidisk PhantomKnight is writing at its sustained speeds.
When it comes to gaming, the Phidisk PhantomKnight is really quick, with it loading games faster than some of our higher end drives as well.
It's pretty affordable for its size, considering that it costs just RM599.90 for 960GB of solid state storage. It bests our previous top dog when it comes to value, but is still quite a bit slower so its value proposition is still somewhat the same.
Conclusion
The Phidisk PhantomKnight is a pretty good option if you are picking up a SSD as your primary drive or game storage. The only time you would probably notice that you need a faster SSD is if you write massive bulks of data (>20GB) very frequently, but I seriously don't know anyone who actually does that. Another situation is when your drive is nearly full, which is when you will see a drop in write performance. But for gamers, read speeds are going to be the primary concern as it will directly influence game loading speeds.
It is plenty capable of maintaining some serious throughput otherwise, and we definitely have no complaints about it. It loads games really quick, which is probably one of the most important factors when we discuss a drive that's quite clearly oriented towards gamers. For RM599.90, there are probably faster drives in the market if you are prepared to spend a bit more, like the Phidisk Wrathkeeper for example. As it stands, we would definitely recommend the Phidisk PhantomKnight for those on a budget.
Our thanks to Phidisk Malaysia for providing us the Phidisk PhantomKnight 960GB for testing.