Review
Phidisk WrathKeeper 960GB M.2 PCIe NVMe SSD Review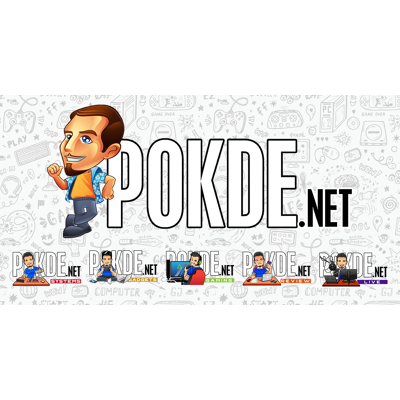 Overview
The Phidisk WrathKeeper M.2 PCIe SSD is just as affordable as SATA SSDs, but offers it all in the M.2 2280 form factor which is a boon for those averse to cable management, or just laptop users. Oh and did I forget to mention the faster speeds enabled by the PCIe 3.0 x2 interface?
120GB: RM110
240GB: RM180
480GB: RM330
960GB: RM680
Positives
+ Substantial upgrade over SATA drives
+ 5-year warranty
+ Good bang-for-buck
Negatives
- Could be faster at loading games
Introduction
We have tested the Phidisk WrathKeeper 960GB SATA SSD, but the Malaysian brand actually has higher end PCIe NVMe SSDs. We got one of them, the 960GB Phidisk WrathKeeper 960GB M.2 PCIe NVMe SSD. It sports a PCIe 3.0 x2 interface, so it won't be the fastest PCIe SSD you have seen, but hey, it is going to be faster than any SATA drive out there, at the very least.
Appearance
We didn't receive the retail package with the Phidisk WrathKeeper PCIe SSD, but we expect that it won't be all that fancy, given the size of M.2 SSDs. So the drive comes with a sticker, like almost every other M.2 SSD in the market. The graphics here is similar to the one on the WrathKeeper SATA SSD.
The underside of the M.2 stick reveals the full glory of the blue PCB. There is nothing to see here.
Lifting off the sticker reveals the 1GB Micron DDR3L RAM, Phison PS5008-E8 controller, which is more popularly referred to as the Phison E8 controller. The NAND here are of the 256Gb Toshiba TLC 3D NAND variety.
Specifications
Phidisk WrathKeeper PCIe 3.0 x2 NVMe 960GB SSD
Capacity
960GB (894GB usable)
Interface
PCIe 3.0 x2
NAND Type
256Gb Toshiba 3D TLC NAND
DRAM Cache
1GB DDR3L
Controller
Phison E8
Rated speed
Sequential:
Read: Up to 1700MB/s Write: Up to 1100MB/s
Endurance
N/A
Dimensions
80 X 22 X 3.5 mm
Weight
8 gram
Included accessories
None
Warranty
5 years
The Phidisk WrathKeeper PCIe 3.0 x2 SSD is somewhat of an upgrade over the SATA variant, with much faster speeds. It will also be a nice option for gamers who prefer not having to run SATA cables in their system, for cable management reasons.
Pokde Benchrig
CPU
Intel Core i7-5820K @ 4.125 GHz
Motherboard
ASUS ROG Rampage V Extreme
GPU
ASUS ROG Strix RX 480 8GB
Memory
4 x 4GB Kingston HyperX Predator 3000 MHz CL15
Storage
Samsung 850 EVO 250GB
Plextor M9PeY 512GB
Power Supply
Cooler Master V850
Performance
Synthetic
As a PCIe 3.0 x2 drive, the performance of the Phidisk WrathKeeper PCIe SSD is going to be limited by the interface rather than any of the other factors. So here we go.
The performance is pretty good across the board for a PCIe 3.0 x2 drive. We do see slightly better performance across the board as compared to the Kingston A1000, albeit both of them sporting most of the same specifications. Overall, it offers a nice upgrade over SATA-based drives, although it will not be able to match higher end PCIe 3.0 x4 drives, or the even faster PCIe 3.0 x4 drives.
Real world
We aren't really too surprised by these results. The Phidisk WrathKeeper PCIe SSD does trail PCIe 3.0 x4 drives in most metrics, and the Samsung 850 EVO is one formidable drive even now, despite it being standard 2.5″ SATA SSD. Still, the Samsung 850 EVO is an outlier for SATA drives, rather than the norm, so anyone upgrading from SATA SSDs should still enjoy marginally faster loading speeds.
RM0.708/GB is great value for the speed, as Phidisk actually made it a bit cheaper than the SATA version at launch. However street prices for all the drives here may have changed since the time we reviewed.
Conclusion
The Phidisk WrathKeeper PCIe SSD is a great first try from the local brand, and that price is also very reasonable. The RM680 SRP is a good price for a PCIe 3.0 x2 NVMe SSD, and I say that is probably the most important point with this drive, considering the main target audience of the PCIe 3.0 x2 NVMe SSDs are a very budget-conscious crowd. Overall, I am pretty impressed. If you hate cable management, have an empty M.2 slot on your motherboard, or you just want more storage, the Phidisk WrathKeeper PCIe SSD is a great option without breaking the bank.
If you are after more performance, Phidisk still has even faster drives up their sleeves, and I am definitely waiting for the opportunity to take a look at them. In the meantime, this is a great value drive for almost everyone.
Our thanks to Phidisk Malaysia for providing us with the Phidisk WrathKeeper PCIe SSD for review.