Review
QuadraClicks RBT Gaming Mouse Review – Innovative Approach on RSI and Carpal Tunnel Issues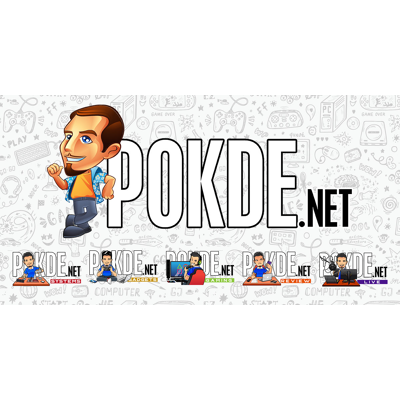 Overview
The QuadraClicks RBT gaming mouse is designed for enhance comfort and reduced strain, reducing the chance of RSI and similar issues. Is it worth your money? Let's find out.
Positives
+ Comfortable
+ Works well for gaming and work
+ Size is just nice
+ Has extra programmable buttons
+ Ambidextrous for the most part
+ Can alleviate RSI and other similar issue
+ Decent RGB lighting
Negatives
- Could use rubberized grips
- Would be better with more mouse feet
- Lefties will lose out on side buttons
- Needs a bit of time to get used to
Unboxing the QuadraClicks RBT Gaming Mouse
For our review unit of the QuadraClicks RBT Gaming Mouse, we found the following inside the box:
Quick start guide
The Quadraclicks RBT gaming mouse itself
Actual retail unit should have a warranty card included, either separately or inside the box.
Appearance
The Quadraclicks RBT gaming mouse is designed for right-handed users but the shape itself looks to be more ambidextrous. Most noticeable difference between this and other gaming mice is the raised clickers. While the mouse wheel and DPI button is where you'd expect it, the part to press the left and right clicks are towards the lower half. There's also the RBT logo below it, which can glow.
On the left side, you have two additional programmable buttons. The right side is empty. It's worth noting that there is no rubberized grips here, but there is a an indent on the center of both sides. This is most likely done for your thumb to have a more natural resting position.
Looking at the front, you get a view of the raised clickers, scroll wheel, and the cable. It is non-detachable USB Type-A, in case you were wondering.
Moving to the bottom, you have two mouse feet on the top and bottom, the Pixart PWM 3336 sensor in the center, an LED light switch beside it, and some product information surrounding it.'
Overall, it's a very unique gaming mouse, even within ergonomic mouse standards. It's not meant to be the best performer, but it does have extras so it's still a viable option for gaming. The design is meant to help alleviate certain issues for users, such as repetitive strain injury (RSI) and knuckle degradation.
Specifications
| | |
| --- | --- |
| Sensor | Pixart PWM 3336, 250 IPS with 50 G acceleration |
| DPI | Up to 10,700 DPI in 100 DPI increments, 6 DPI stages |
| USB report rate | 250/500/750/1000 Hz |
| RGB | Yes, |
| Cable | 1.8m, non-detachable cable |
| Mouse Feet | PTFE |
| Built-in Memory | No |
| Weight | 140 g |
| Dimensions | 114 x 64 x 44 mm |
User Experience
When I first saw the Quadraclicks RBT gaming mouse, I thought it looked pretty weird. I imagined the ergonomic mouse designed to alleviate wrist issues would be sideways but this one is clearly different. It still uses a traditional mouse design, except with elevated clickers.
What's interesting about the elevated clickers is that you don't press them with your fingertips. Due to the actuation happening on the lower half, you press it with the middle joint of your finger. It takes a bit of time to get used to but when you do, the fingers do feel more relaxed, and I find myself needing less movement to reposition my fingers if I need to use the mouse wheel or DPI switch. Clicking itself has a very low travel distance, and I didn't notice any odd input lags.
As I mentioned earlier, it seems to have a more ambidextrous design despite being a right-handed mouse. It shouldn't be awkward for lefties to use it but it's worth pointing out one disadvantage, which is the two side buttons are meant right-handed users. Lefties can still use the buttons, but it will take more effort with the pinky finger to press. The size itself is just nice so it can appeal to wider audience.
When it comes to movement, it's generally smooth but it could be better. It feels noticeably smoother to glide up and down as opposed to left and right. Not that it's completely rough when moving on its sides, just that one is clearly smoother than the other. It would be great if they added two more mouse feet, one on each side, for a more balanced experience.
Gaming on the Quadraclicks RBT gaming mouse is actually surprisingly good. I wouldn't outright call it Esports-ready, but if you are facing RSI or similar issues, this mouse will help alleviate that while also giving you some degree of competitiveness that you can't find with other ergonomic-focused mouse. I personally had no issues with aiming in Apex Legends, and it's almost as good as using my daily driver, the Razer Basilisk Ultimate. This is made possible thanks to the Pixart PWM 3336 sensor, which generally works great overall.
While the mouse itself is plug and play, you can customize it with the RBT software. Here, you reprogram button functions, adjust polling rate, set your mouse sensitivity, change lighting modes, and modify axis sensitivity. You can even set custom profiles for it. The UI itself is simple and straightforward, so I doubt anyone would have any issues with it.
QuadraClicks RBT Gaming Mouse Verdict
The Quadraclicks RBT gaming mouse is a good gaming mouse but if you're looking purely at performance, it might not be the one for you. If you already have certain issues like carpal tunnel or RSI, this is a viable choice. If you're worried about developing those issues, there is no harm in using this as well.
It's comfortable, works well for gaming and work, the size is just nice, and it has extra programmable buttons. It would be better if they added more mouse feet for the sides, add some rubberized grips, and it does take a bit of time to get used to. Regardless, it's still a solid mouse to use.
With that, I award the Quadraclicks RBT gaming mouse with our Silver Pokdeward.
Big thanks to QuadraClicks Gaming for sending us this mouse for the purposes of this review.