Review
Razer Barracuda Pro Review – Good with Some Rough Edges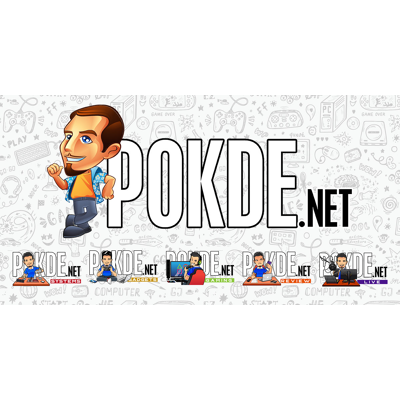 Overview
The Razer Barracuda Pro is amping up the challenge for ANC headphones, now coming with notable improvements across the board. Is it enough to justify its asking price? Let's find out.
Positives
+ Good sound quality
+ Great spatial audio performance in games
+ Spectacular battery life
+ Lightweight and good build quality
+ Razer SmartSwitch Dual Wireless (USB-C dongle and Bluetooth)
+ Comes with protective carrying case
+ Comfortable for long hours use
Negatives
- Pricey
- Poor ANC implementation
- Microphone gets rather muffled
- No wired connectivity
- USB-C dongle design could pose issues
Unboxing the Razer Barracuda Pro
Starting off the Razer Barracuda Pro review with the unboxing, the packaging has your standard design from the triple-headed snake company clad in its signature black and green colour scheme. Inside it, you get an eco-friendly cardboard box, with further inside holding:
Protective carrying case
Wireless dongle
Quick start guide
Razer stickers
1.5m USB-A to USB-C cable
1.5m USB-A to USB-C extension cable
Specifications
Frequency Response
20Hz – 20kHz
Impedance
32 Ω (1 kHz)
Sensitivity
96 dBSPL / mW @ 1 KHz (HATS)
Connectivity
Razer SmartSwitch Dual Wireless:
USB-C RF Wireless (2.4GHz)
Bluetooth
Drivers
Razer TriForce Bio-Cellulose 50mm Drivers
Noise Cancelation
Hybrid ANC
Microphone
Razer Dual Integrated MEMS Beamforming Mic
Noise-canceling
Omnidirectional
Advanced mic control features
Isolation
Advanced passive noise cancellation
Earcup
Pressure-Relieving Memory Foam
RGB
No
Audio Technology
Razer HyperSense haptic technology
THX Spatial Audio
THX Achromatic Audio Amplifier
Advanced audio control features
Weight
344g
Mic Test
Given that it doesn't come with a boom mic, I wasn't expecting much out of the microphone quality of the Razer Barracuda Pro, and I was right. Your voice can come off sounding rather muffled, and the quality is subpar. In fact, I'm pretty sure the quality is better on its predecessor, the Barracuda X, but given that this is the design they're going for, changes were necessary.
The Good
The Razer Barracuda Pro is a well-built pair of headphones. It's lightweight and very comfortable to use, making it ideal for long hours use as it doesn't get too hot and there's no odd pressure on the top of your head. The cushions are plush and it has a nice snug fit on my head. All of the buttons and controls are easily within reach, it's just a matter of remembering which one is for what action. There is no RGB lighting but let's be real; it's adding heat and reducing the battery life for something you can't see anyway.
Another great thing with the Razer Barracuda Pro is its dual wireless connectivity option. You can use the USB dongle included in the box or connect it to devices via Bluetooth. Just keep in mind that the latter has latency. You can even connect it to two devices using both connections simultaneously thanks to the Razer SmartSwitch Dual Wireless system.
To aid with its portability, the Razer Barracuda Pro comes with a protective carrying case. This makes it easy for you to store and bring it around wherever you go. Granted, many of us are probably going to leave it hanging around our neck but when we don't plan on using it for a while when we're outside, it's great to have while keeping it protected from any potential damages.
The sound quality you get with the Razer Barracuda Pro is quite balanced. It has a rather punchy, but not overwhelming bass with some nice mids and highs. It works well for music but it's true strength lies in game audio, especially with its THX Spatial Audio. It may be virtual surround but it does a good job in separating audio, especially in FPS games so you can easily identify your surroundings. If I were to summarize it, it's like the opposite of the Sony WH-1000XM4, where that one excels in audio outside of games.
To my surprise, the battery life on this headphone is spectacular. Razer advertised it for about 40 hours per full charge but I actually managed to get about 45 to 46 hours with ANC enabled. You can definitely get more if you disable it but generally speaking, I would just leave it on unless you want to be more aware of what's happening around you.
Looking for a lightweight gaming mouse? Check out our review of the Razer Viper V2 Pro by clicking right here.
The Bad
As good as the Razer Barracuda Pro sounds, it has its fair share of drawbacks. For starters, it doesn't have a wired option, not by 3.5mm headphone jack and not by USB-C either. The USB-C port here is purely meant for charging so if the battery is dead, you're out of luck.
Secondly, the USB-C dongle's design poses some potential compatibility issues. It's a bit too wide that it might end up blocking other ports depending on the device you're using. Sure, it does come with a USB-C to USB-A adapter but it would be much better if they designed a more compact dongle instead.
Lastly, while the Razer Barracuda Pro has Active Noise Cancellation (ANC), the execution is rather poor. It can make music, movies, and game audio sound hollow or distorted. It does a decent job at cancelling external noise like your air conditioner or PC but if it comes at the cost of audio quality, then it's a poor implementation. It's passive noise isolation is great however, so you don't have to feel too bad about disabling ANC.
Razer Barracuda Pro Verdict
The Razer Barracuda Pro is a good attempt at moving a gaming headset to cater to a more general lifestyle audience. However, it does have some rough edges that it needs to address before it can truly succeed in this area. I do have high hopes for its successors but for what it is, you might be better off with their other headsets given its hefty pricetag of RM1,399.
At the end of our Razer Barracuda Pro review, I award this headphone with our Bronze Pokdeward.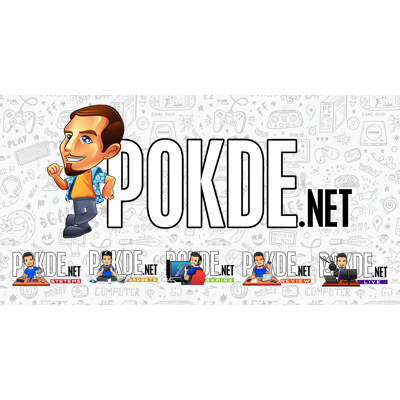 Big thanks to Razer Asia Pacific for sending us this headphones for the purpose of this review.