Review
Razer Basilisk V3 Review – Excellence With Some Odd Changes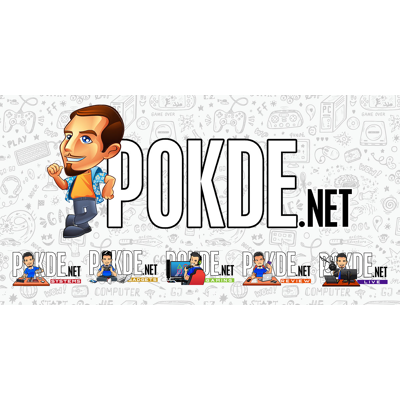 Overview
One of the most highly acclaimed gaming mouse is back and brighter than ever. The Razer Basilisk V3 comes with more RGB, 11 programmable buttons, 4-way tilt wheel and more. Is it worth your money? Let's find out.
Positives
+ Comfortable, ergonomic shape
+ Razer Speedflex cable minimizes drag
+ 100% PTFE mouse feet for effortless gliding
+ Snappy, tactile clicks with new optical switches
+ Versatile with on-board memory profiles
+ 11 programmable buttons (doubles with Hypershift)
+ More RGB lighting
+ Free flow scroll is a good addition
Negatives
- Removal of scroll wheel resistance dial is an odd choice
- No more magnetic paddle
- There are better options if you're geared towards a specific game genre
Unboxing the Razer Basilisk V3
Let's kick off the Razer Basilisk V3 review with the unboxing. The packaging is your standard issue Razer peripheral design, clad in its signature black and green color scheme. Inside the box, you will find the following items:
User guide
Razer stickers
Welcome note by Razer CEO Min-Liang Tan
The Razer Basilisk V2 itself
Appearance
At first glance, the Razer Basilisk V3 looks pretty much the same as its predecessor, the V2. You will really start to notice it as soon as you use it, especially when wired, as it has more RGB lighting zones which makes it a flashier gaming mouse. Looking from the top, you have your scroll wheel, left click, right click, scroll wheel resistance switcher, DPI switcher, Razer logo, two side buttons, and the signature Basilisk thumb rest.
When you look at the left side, you can see that the thumb rest is rubberized for added grip, and the iconic paddle is here. This means you have three buttons on the left side alone. The major difference here is that the paddle is no longer magnetic, which was a feature in its predecessor. There's nothing to see on the right side, but this side also has a rubberized texture.
Moving over to the bottom, you can see the PTFE mouse feet on four sides, a profile switcher, an LED indicator, the optical sensor, and general product information. In case you're wondering, the dial that adjusts the scroll wheels resistance is no longer here but it's not to say that you are stuck with one resistance setting. We'll explain more on that in the User Experience section.
Overall, the Razer Basilisk V3 looks more or less the same as its predecessor but there are some subtle changes here and there. When you plug it in, that's when you get a clear view of its 11 Razer Chroma RGB lighting zones, which is a nice touch. As always, keep in mind that this is designed for right-handed gamers regardless of using it in the style of claw grip or palm rest.
Specifications
Body material
Textured rubber side grips, matte plastic shell, glossy highlights, side paddle, 100% PTFE mouse feet
Sensor
Razer Focus+ Optical Sensor
26K DPI
650 IPS
50G acceleration
Asymmetric cut-off distance
DPI
100 ~ 20,000 DPI, 50 DPI increments
USB report rate
125/500/1000 Hz
Switch type
Razer Optical Mouse Switches Gen 2 rated for 70 million clicks
RGB
Yes, Razer Chroma with 11 RGB lighting zones
Cable
1.9m Razer Speedflex cable
Weight
101g
Dimensions
130 x 60 x 42.5 mm
User Experience
As per the mouse series, the Razer Basilisk V3 gaming mouse is designed for right-handed gamers. It's especially suitable for medium to large-handed gamers, with my fingers being particularly long, as the size itself lets me rest my entire hand on it. As usual, there's a dedicated area for my thumb, which is there to minimize drag. If you're left-handed, you will need to look for other options.
Like its predecessor, there are 11 programmable buttons on the Razer Basilisk V3, so there's quite a bit of functions you can add on this gaming mouse. When used with Razer Hypershift, you've effectively doubled the inputs you can make as it toggles a secondary button profile. This is especially useful if you need to switch between two vastly different game genres while using the mouse.
Based on my own experience, the Razer Basilisk V3 has excellent tracking with no smoothing or acceleration. I wouldn't recommend using it at the highest DPI (26,000) because the slightest movement could send the cursor from your left-most monitor all the way to the end of your 3rd monitor on the right. Keep in mind that you can make use of the asymmetric cut-off distance feature, so you can have start / stop tracking at different heights from the surface.
In case you want to compare it to its predecessor, click right here.
Just like most of their recent wired products, the Razer Basilisk V3 makes use of the Razer Speedflex cable. The cable is designed to minimize drag, making it feel close to wireless. This results in  a more fluid movement and improved precision which is a major plus point. It's great to see that this isn't going away anytime soon.
One new thing with the Razer Basilisk V3 is that it uses the new Razer Optical Mouse Switch Gen 2. This results in more tactile, snappy clicks which can improve performance slightly. To me, the clicks are slightly more audible compared to the older one but it certainly feels good to use. There is no change to the lifespan however, but it's still pretty high at 70 million clicks.
The Razer Basilisk V3 uses 100% PTFE mouse feet which allows for effortless glide on any surface as if there's no resistance whatsoever. The smooth glide will let you aim more consistently in shooters without anything slowing you down.
As we mentioned previously, the dial that lets you adjust the scroll wheel resistance is no longer there but that doesn't mean you can't change it. Now, you can either make use of Razer Synapse or press the button above the DPI switcher. There are 3 different modes you can use; Tactile Cycling Mode, Free Spin Scrolling Mode, and Smart Reel Mode.
Tactile Cycling Mode allows for a more precise use of the scroll wheel, with a distinct notched feel as you use it while the aptly named Free Spin Scrolling Mode bring a smooth scrolling experience. Smart Reel Mode is a mix of both, which will be tactile until you scroll faster, where it will automatically shift to the smooth scroll.
While this can make life easier, the dial would have been the better choice for those who want a more tailored experience with the scroll wheel. Apart from that, you can use Razer Synapse to customize the Razer Basilisk V3 to your liking. This includes adjusting the RGB lighting, reprogram all the buttons, set game profiles, and more. At this point, I have no complaints about the software since it works easily with no issues.
The Razer Basilisk V3 can be used on multiple devices while still maintaining your settings thanks to the on-board memory, which lets you save up to 5 profiles. I personally have settings for Apex Legends, Valorant, and general use, and I don't have to reconfigure every time I move to a new device. This saves time and effort on my end, which is a plus point.
Razer Basilisk V3 Verdict
The Razer Basilisk V3 is an excellent gaming mouse, but it's definitely catered more towards right-handed gamers who play more shooters. It can still do great in MOBA games like DotA 2 or even MMOs like New World, but those games would benefit more from a gaming mouse that caters to them, like the Razer Naga series for example.
It brings some changes from its predecessor, some great while others are a bit questionable. If you have the V2, I wouldn't recommend upgrading to this but if you're coming from an older one or a completely different gaming mouse, this would be a solid choice. At the end of our Razer Basilisk V3 review, I award this gaming mouse with our coveted Gold Pokdeward.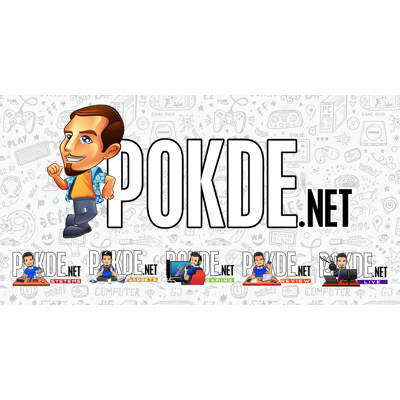 Big thanks to Razer Asia Pacific for sending us this gaming mouse for the purpose of this review.