Review
Razer DeathAdder V3 Pro Review – The Perfect FPS Mouse Except for 2 Types of Gamers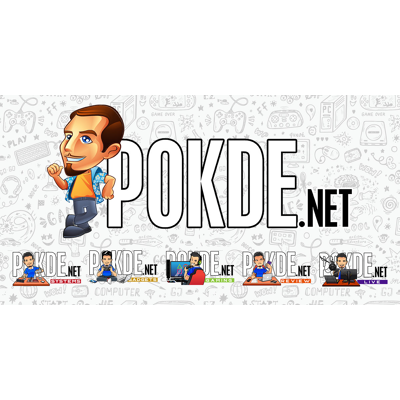 Positives
+ Lightweight, comfortable to use
+ Large PTFE feet for a smooth glide
+ Excellent wireless performance
+ Class-leading Razer Focus Pro 30K optical sensor
+ 90 million click lifespan
+ Lengthy battery life with USB-C charging
+ Great customizability
Negatives
- No storage compartment for USB dongle
- Lacks Bluetooth connectivity
- No RGB, looks rather bland
- Only for right-handed gamers
- Not ideal for those who don't play FPS games often
- Pricey
Unboxing the Razer DeathAdder V3 Pro
Starting off our Razer DeathAdder V3 Pro review with the unboxing, the packaging comes in your run-of-the-mill Razer peripheral box clad in their signature black and green colour scheme. Inside the box, you can find the following items:
USB-A to USB-C Razer Speedflex cable
Razer Mouse Grip Tape
Product Information Guide
USB dongle
USB dongle adapter
The Razer DeathAdder V3 Pro mouse itself
Specifications
Body material
Matte plastic shell, textured coating
Sensor
Razer Focus Pro 30K Optical Sensor
DPI
Up to 30,000 DPI in 50 DPI increments, 5 DPI stages
USB report rate
125/500/1000 Hz
Up to 4000Hz with Razer HyperPolling Dongle
Switch type
Razer Optical Mouse Switch Gen 3 rated for 90 million clicks
RGB
No
Cable
1.8m Razer Speedflex cable, USB-C
Mouse Feet
100% PTFE
Built-in Memory
Yes, 1 profile for custom DPI and configurations
Weight
63g
Dimensions
128 x 68 x 44 mm
Performance
From my own experience, the Razer Viper V2 Pro is able to track with great accuracy but your experience will vary depending on your DPI. At 1,000 to 3,200, it's very easy to use and works great. At 8,000 DPI, the jitter seems to be noticeably more than the Viper V2 Pro, but perhaps the size made it harder to control. After 16,000 DPI, it's practically unusable. For gamers, I foresee a DPI setting as low as 500 to 2,000 where as for casual users, a max of 4,000 would be ideal.
Looking for a wireless gaming mouse that works better for left handed use? Check out our Razer Viper V2 Pro review by clicking right here.
The Good
The Razer DeathAdder V3 Pro is one of the most highly acclaimed gaming mouse around as of late, and for good reason. For starters, it has shaved off roughly 25% of its weight and a shrunk down from its predecessor, resulting in a slimmer, lighter wireless gaming mouse that is still comfortable to rest your palm on. With the trend of FPS-focused gaming mouse leaning towards lightweight for speed, this certainly doesn't miss out on it despite looking heavier than it actually is at just 63g. The new textured coating helps with grip, which is great to have if you don't plan on using the grip tape.
Combined with its large PTFE feet along with the tried-and-true Focus Pro 30K Optical sensor and Razer HyperSpeed Wireless technology, you get a smooth glide with insanely fast response time without sacrificing accuracy. In fact, you can reduce the input lag even further if you have the optional HyperPolling dongle, bringing you 4,000Hz polling rate wirelessly. This means it will detect movement once every 0.25ms compared to 1ms at 1,000Hz. Keep in mind that your battery will drain four times faster as a result. The 3rd Gen Razer Optical Mouse switches bring a lengthy life of 90 million clicks, which is always a plus.
Another major plus point of the Razer DeathAdder V3 Pro is the battery life. It's noticeably longer than the Viper V2 Pro, with 12 hours of use every single day, I only charge it once every 7 to 8 days. If you don't use it nearly as much, you could probably see it last 2 to 3 weeks per full charge. Furthermore, charging it is easy as you simply need to use a USB-C cable for it.
Lastly, you do get quite a bit of options to customize the mouse to your liking. Using Razer Synapse, you have the usual options of remapping all the buttons, changing the polling rate, and adjusting DPI settings. Furthermore, you have the option to adjust tracking distance, enabling asymmetric cut-off, and tinkering with power saving options for added versatility. All of these will be saved in the on-board memory, so you can move from PC to PC while retaining all of your customizations.
The Bad
The Razer DeathAdder V3 Pro is considered the perfect gaming mouse for a lot of people, but it does have its drawbacks. For starters, the design isn't bad but it certainly is bland. Sure, the changes are positive for the most part but it looks like a plain black plastic mass with a small LED light. You have no RGB lighting whatsoever and the Razer logo is blacked out. Personally, I would have preferred the mouse wheel to glow and act as an indicator, but Razer likely went this route to maximize on energy efficiency. Realistically, any RGB lighting would be pointless for the most past since you're not gonna be looking at your mouse while using it.
The next part is a small issue, which is that the mouse doesn't come with a slot to store the USB dongle. If you only plan on using this with a single PC, that's certainly not a problem but if you plan on bringing this with you wherever you go, not having this a built-in storage compartment for it means it can be easier to misplace the dongle. If you lose it, that's the end of the road for you unless you plan on using it wired as it has no Bluetooth connectivity.
Looking at how the Razer DeathAdder V3 Pro is designed, you can tell that it lacks versatility in terms of its target audience. What I mean here is that it's geared towards right-handed gamers who frequently play FPS games. If you're a lefty, it's just not comfortable at all and if you often play strategy games, MMORPGs, or other genres, the two extra buttons on the side might not do much for you. At that point, you will be looking towards something like the Razer Naga Pro or the Viper V2 Pro depending on your needs.
While the lengthy battery life and use of USB-C is great, how the port is implemented is certainly not the best. The port itself is placed in a hole on the front of the mouse, which means the cable needs to reach deeper inside to connect. This also means the connector has to be small enough to fit inside the hole, otherwise it just won't fit. This could limit the cables you can use with the mouse, but you can always stick to the included USB-C cable as you know that will always work.
Lastly, and this shouldn't be a surprise given that it's a premium gaming product, it is expensive. As of late, the Razer DeathAdder V3 Pro can be had for RM719 but that is far from cheap. You can opt for the equally-impressive Viper V2 Pro for RM50 – RM100 less, which will really make you consider your choices. If you fit in the category of gamers from my previous point, then I'm sure it will be worth your money.
Razer DeathAdder V3 Pro Verdict
The Razer DeathAdder V3 Pro is an excellent wireless gaming mouse but it's only really worth it if you play a lot of FPS games and if you're right-handed. Outside of it, you're better off considering other wireless gaming mouse options as there are others, even within Razer's own suite of products, that can serve you better.
At the end of our Razer DeathAdder V3 Pro review, I award this gaming mouse with our coveted Gold Pokdeward.
Big thanks to Razer Asia Pacific for sending us this mouse for the purpose of this review.