Review
Samsung Galaxy Watch6 Classic Review – A Much Needed Return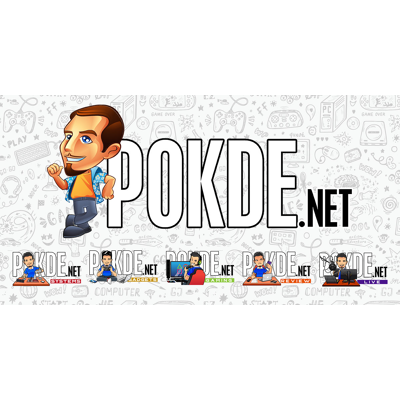 Overview
43mm Bluetooth = RM1,399
43mm LTE = RM1,699
47mm Bluetooth = RM1,499
47mm LTE = RM1,799
Positives
+ Top-tier build quality
+ Hybrid Eco-leather band adds a dash of style to functionality
+ Bigger, brighter OLED display with sapphire glass
+ Rotating bezels adds another layer of convenience and protection
+ Jam-packed with sensors
+ Made sleep / health tracking more fun
+ Automatically start / stop physical activity tracking is very convenient to have
Negatives
- Only works in full with Samsung smartphone
- Wear OS 4 is still plagued by notification issues
- Battery capacity drop from the Watch5 Pro
- Pricey
Unboxing the Samsung Galaxy Watch6 Classic
Starting off the Samsung Galaxy Watch6 Classic review with the unboxing, the packaging is par for the course for a Samsung smartwatch; a minimalist white box with a picture and name of the product right in front. In case you're wondering if the return of the Classic moniker would result in anything different here, it does not. Inside the box, we found the following items:
Documentations
Wireless charger (USB-C)
The Samsung Galaxy Watch6 Classic itself
Specifications
| | |
| --- | --- |
| Display | Sapphire Crystal 1.5-inch (37.3mm) 480 x 480 Super AMOLED, Full Color Always On Display |
| Durability | 5ATM + IP68 / MIL-STD-810H |
| CPU | Dual core Samsung Exynos W930 @ 1.4GHz |
| Memory | 2GB RAM, 16GB storage |
| Features | Samsung BioActive Sensor (Optical Heart Rate + Electrical Heart Signal + Bioelectrical Impedance Analysis), Temperature Sensor, Accelerometer, Barometer, Gyro Sensor, Geomagnetic Sensor, Light Sensor, 3D Hall sensor Bluetooth 5.3, LTE, dual-band Wi-Fi, NFC, GPS / Glonass / Beidou / Galileo |
| OS | Wear OS Powered by Samsung (Wear OS 4) with One UI 5 Watch |
| Battery | 425mAh 10W Fast Charging (WPC-based wireless charging) |
| Dimensions | 46.5 x 46.5 x 10.9 mm, 59g |
| Color | 47mm: Black, Silver |
The Good
There are a good number of reasons to consider getting the Samsung Galaxy Watch6 Classic. For starters, the build quality is certainly top tier for an Android-based wearable. You get a stainless steel body with sapphire crystal glass display for excellent durability with a dash of class, especially with the latter bringing its scratch-resistant properties and softer shine when hit with light. Let's not forget that it's IP68 water / dust-resistant, 5ATM water resistant, and is MIL-STD-810H-certified against extreme temperatures, moisture, dust and shock. In simpler terms, you can afford to be rough with it in your outdoor adventures if you want to.
Next up, we have the Hybrid Eco-Leather band, which is made up of vegan leather with fluoroelastomer lining. The latter material is what most of those synthetic rubber bands that most wearables use as it's relatively cost-effective and can easily withstand water and sweat. Essentially, what you have here is the style and look of leather but with the properties of fluoroelastomer, bringing in better versatility in how you want to dress up and still be able to work out with it without having to change the bands for either occasion. I hope this is the standard of how Samsung will go about their wearables moving forward as I really love this band.
Then we have the OLED display, which might not seem like it changed but if you look close, the screen did become slightly bigger, by 0.1-inch to be precise. This was made possible as they slimmed down the bezels by about 30% while the rotating bezel also got 15% smaller compared to its last iteration, so they managed to maintain the same size as before. Furthermore, the OLED screen has gotten significantly brighter, going from the 1,000 nits of peak brightness of the Watch5 Pro to 2,000 nits here. This is a flagship smartphone level of brightness, and it also means you definitely will have no trouble seeing the screen even under direct sunlight.
Arguably the best thing about the Samsung Galaxy Watch6 Classic is the returning rotating bezel. Functionally speaking, it gives you an alternative way of navigating through the smartwatch. This also means that you'll be touching the screen less, reducing smudges on it, which is a plus. Furthermore, the rotating bezel adds a layer of protection as it will be the one to take physical hits first if you were to accidentally graze the walls, furniture, or practically any physical object, including accidentally dropping it on the floor. I'm pretty sure it costs a lot less and is easier to replace compared to the screen in a worst case scenario. It also makes for a great fidget toy.
Of course, you have the star of the show, the array of sensors that's packed in this smartwatch. Sure, there are no new sensors this time around but you do get passive heart rate monitoring, which can be helpful for those who have anxiety or heart issues. While we can't comment on accuracy as we're not medical experts, it gives you a decent idea of what your health status is, and it manages to do it in a fun way. For instance, not only do you get a sleep score, you also get different animals as a personification of how well you sleep. Thus far, it has given me an indication of why I feel more / less rested for some days with the breakdown of sleep data.
It's also more proactive in passively tracking your physical activities, as it didn't take long for it to automatically start tracking my walks and stop as soon as I did. Whether it's for health tracking or to monitor your progress, it does a good job if your focus is on trying to get a direction of what to do next or if there's something you should be wary of rather than getting superbly accurate data, the latter of which should be relied on professional equipment. Just remember that to make full use of it, you will need to use both the Galaxy Wearable and Samsung Health apps, and you need to wear it a bit tighter for more consistent results.
Looking for a good smartphone to go along with this? Check out our Samsung Galaxy Z Flip5 review by clicking right here.
The Bad
As good as the Samsung Galaxy Watch6 Classic is, it does have its share of drawbacks. The first one I'd like to point out is that it's full potential can only be realized with a Samsung smartphone. The ECG, IHR, and blood pressure monitoring only works with Samsung smartphones, which means that other Android devices will see limited functionality with it. If you're using an iPhone, you can just forget about it. These things are key to what makes this smartwatch stand out, so missing out on it would make it pointless to have. I do understand that this was done to keep people within the Samsung ecosystem, and they're not the only ones with this practice.
There were also times where there's either a significant delay with notifications or it just won't appear at all. While the ones from Samsung's own apps were fine in this regard, I noticed it being an issue with apps that have frequent notifications like WhatsApp, Instagram, and Gmail. At times, the notifications doesn't show immediately when you raise your wrist, which requires you to navigate the UI to find it. This isn't a new issue as it's one that plagued Wear OS for the longest time so it's more so Google's fault, Unfortunately, it's an issue that is still present in Wear OS 4, but a software update could fix it somewhere down the road.
When taking its direct predecessor into comparison, the one thing that was lost from the Watch5 Pro is the battery life. To be precise, it's the battery capacity as we're coming from a 590mAh to 425mAh, a near 30% drop. A 165mAh capacity drop sounds like a very small matter but that's only if we're talking about smartphones or tablets even. For a smartwatch, it could mean the difference between 6 to 12 hours of additional battery life. This was likely done as a design choice, either to make the Galaxy Watch6 Classic more compact or to not make it cumbersome to wear, as the rotating bezel inevitably added more bulk to it.
For our last point, the Samsung Galaxy Watch6 Classic is pricey. For our review unit, it's the 47mm variant, which retails at RM1,499 as we have the Bluetooth version but if you opt for the LTE version, it gets bumped up to RM1,799. The 43mm one is RM100 cheaper, at RM1,399 and RM1,699 respectively. With that being said however, I do feel that it's worth the money as you get a wide variety of health-centric sensors that I would describe as best-in-class for an Android smartwatch, but it makes more sense to stick to the Bluetooth editions since it's going to be connected to a smartphone most of the time.
Samsung Galaxy Watch6 Classic Verdict
The Samsung Galaxy Watch6 Classic is an excellent smartwatch but it's only worth considering if you're a Samsung Galaxy smartphone user. iPhone and non-Samsung Android users should look for alternatives. The triumphant return of the rotating bezel gives it a more complete experience and the array of health-centric sensors make it a worthwhile investment if you're in the market for a smartwatch.
At the end of our Samsung Galaxy Watch6 Classic review, I award this wearable with our Silver Pokdeward.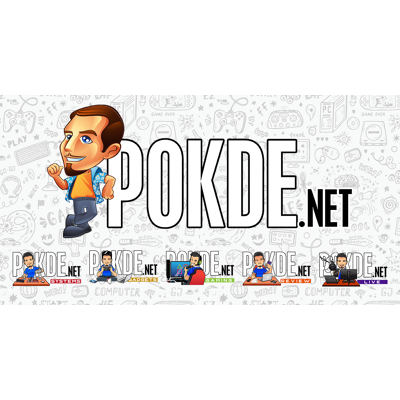 Big thanks to Samsung Malaysia for sending us this smartwatch for the purpose of this review.