Review
Samsung Galaxy Z Fold4 Review – The Foldable Peak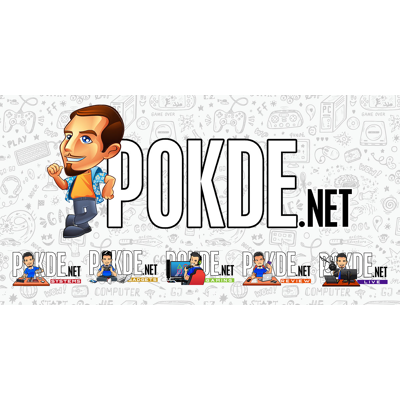 Overview
The newest powerhouse foldable device is here as the Samsung Galaxy Z Fold4 brings incremental upgrades over its predecessor. Is it worth your money:? Let's find out.
2-years with free screen protector change up to 3 times
RM6,799 (256GB)
RM7,299 (512GB)
RM8,299 (1TB)
Positives
+ Class-leading performance
+ Cover Display is more viable to use
+ Brighter main display
+ Great triple camera system
+ Android 12L brings a better, more seamless multitasking experience
+ Enhanced Flex Mode
+ Excellent stereo speakers
+ Lighter than predecessor
+ S Pen support
+ Great multimedia experience, especially gaming
Negatives
- Battery life is average at best
- Under-display camera quality is still bad
- Crease is still noticeable
- Still a good number of apps that can't fully utilize the big display
- Still a heavy device
Unboxing the Samsung Galaxy Z Fold4
Let's kick off the Samsung Galaxy Z Fold4 review with the unboxing. The box is black and pretty much the same dimensions as its predecessor, so you know which accessory isn't making a comeback. You also have the word "Fold" written on the top instead of "Z" like last year. Inside the box, you will find the following items:
USB-C to USB-C cable
User guide
Warranty card
SIM Ejector tool
The Samsung Galaxy Z Fold4 itself
Specifications
CPU:
Snapdragon 8+ Gen 1, 4nm
1 x Cortex-X2 @ 3.2 GHz + 3 x Cortex-A710 @ 2.75GHz + 4 x Cortex-A510 @ 2 GHz
GPU:
Adreno 730
RAM:
12GB
Display:
Main Screen

7.6″ QXGA+ (2176 x 1812), Dynamic AMOLED 2X Infinity Flex Display, 1Hz to 120Hz, S Pen support, HDR10+, 120Hz

Cover Display

6.2″ HD+ (2312 x 904) Dynamic AMOLED 2X display, 48Hz to 120Hz, 120Hz Corning Gorilla Glass Victus+

Storage:
256GB / 512GB / 1TB UFS 3.1 (not expandable)
Camera:
Main Camera(s)

50MP f/1.8 wide angle camera with Dual Pixel AF,
12MP f/2.2 ultra-wide angle camera, 123°,
10MP f/2.4 telephoto camera with OIS 30x Space Zoom (3x Optical),

Cover Camera

10MP f/2.2 wide-angle selfie camera

Under Display Camera

4MP f/1.8 wide-angle camera

OS:
Android 12L, One UI 4.1.1
Audio:
Stereo speakers, Dolby Atmos
Connectivity:
Wi-Fi 802.11 a/b/g/n/ac/6e, dual-band Wi-Fi Direct, Hotspot Bluetooth 5.2 5G Band: SA/NSA/Sub6 LTE-A (7CA) Cat20 2000/200 Mbps
SIM:
Hybrid Sim (NanoSIM and eSIM)
Battery:
Li-Po 4400 mAh (non-removable) dual battery 25W Fast charging, 15W wireless charging
Dimensions:
Unfolded

155.1 x 130.1 x 6.3 mm

Folded

155.1 x 67.1 x 14.2~15.8 mm

Weight:
263g
Ingress protection:
IPX8
Colors:
Graygreen, Black, and Beige
Performance
Starting off our benchmark suite with Antutu v9, the Samsung Galaxy Z Fold4 nearly took the top spot in our list of benchmarked devices. The only device that managed to beat it was an ROG Phone 6 running on X Mode with the cooler on, which is basically their high performance mode. It's an impressive start for sure.
Moving on to Geekbench 5, the Samsung Galaxy Z Fold4 took the top spot as far as Android devices are concerned, showing how powerful the Snapdragon 8+ Gen 1 chip really is. The only thing that had it beat is the Apple iPhone 13 with its A15 Bionic chip, and the difference isn't huge.
Then in 3DMark, the Samsung Galaxy Z Fold4 managed to finally take the top spot, and this is for all three tests in the benchmark app, beating out other devices running the same chip. If you're looking for a smartphone with high performance capabilities for gaming, this is looking to be one of the top choices available today.
Things aren't as great in PCMark's Work 3.0 benchmark but it's still pretty solid nonetheless. I find it interesting how the Snapdragon 8+ Gen 1 and Snapdragon 888 doesn't differ much in performance here but this is testing real-life use as close as possible so it makes sense. After all, most people don't need superbly high power for daily use.
Lastly for battery life, the Samsung Galaxy Z Fold4 has a notable improvement over its predecessor in all areas despite having the same battery capacity, at 477 minutes unfolded and 601 minutes folded. This proves that the new chip is certainly efficient, but I personally feel that the battery life could be better as it's still average at best.
This test was done with the adaptive refresh rate setting enabled, in case you were wondering. If you want to compare this with the Z Fold3, click right here.
The Good
For our review unit, we did not have an S Pen to try with the device but to our knowledge, it should work just fine. For now, we will be skipping that until we can get our hands on one.
The Samsung Galaxy Z Fold4 has built upon the success that its predecessor brought, and it does have a number of improvements. For starters, the added width, although very slight, makes the Cover Display easier to use. It's not just a matter of being able to see more but also makes it easier to type and touch in general.
Having it too narrow makes it a bit awkward to use as you might accidentally tap on the wrong thing or, in the case of typing, tap on two letters at the same time. This of course leads to the main display being slightly bigger as well, which is always a good thing to have in this type of device.
Previously, the main display just felt like your standard Android smartphone experience, except wider. Now, with the new Android 12L, we get a more tablet-like experience with the main display. For starters, the new taskbar on the bottom will show your recent apps, and you can even have it arranged to show your favourite apps as well.
This, along with the ability to open multiple apps at once with a simple drag-and-drop gesture, gives a more seamless multitasking experience. In fact, you can drag a photo from the Gallery and drop it straight to WhatsApp or Gmail to easily share it with other people. From our own experience, you can have up to 3 apps running on the main display at once.
Flex Mode has also seen more improvements as more apps are able to take advantage of the feature. When it does work, you can have half of the display dedicated to controls while the other half displaying the content itself. This is especially useful when taking photos / videos but we'll get to that later. To my knowledge, there are still a good number of apps that can't make use of this feature yet but Samsung is working with more developers on that end so expect more updates that will improve the experience somewhere down the road.
Speaking of the display, we noticed that the main display has gotten a bit brighter than its predecessor along with more saturated colours. In simpler terms, the blue icon for the messaging app looks more blue than on the Z Fold3. With that being said however, both displays look identical when watching videos or playing mobile games so perhaps, with the exception to added brightness, is just a new UI optimization that is present on this smartphone.
Of course, you can't have a good multimedia experience without a proper sound system and the Samsung Galaxy Z Fold4 doesn't disappoint here either. Functionally, it doesn't appear to be any different from its predecessor but it's still one of the most enjoyable stereo speaker setup we've had in a smartphone. It's loud and it's clear, with the only thing lacking is bass but that's to be expected for built-in speakers. If you don't use any earphones or external audio peripherals, I'm sure you'll be happy with the stereo speakers, especially for mobile games and videos.
Speaking of games, the Snapdragon 8+ Gen 1 proves to be a powerhouse as it can run Genshin Impact on High with buttery smooth 60FPS with only minor frame drops at most. It's not as smooth on Tower of Fantasy but that's likely due to optimization issues as it has the same stuttering issue on PC with beefy hardware as well. Simply put, gaming on the Samsung Galaxy Z Fold4 is going to be enjoyable since it's pretty powerful and it only gets warm at most. As for display optimization, your mileage may vary depending on which game you're playing.
Lastly, the reduced weight may not seem significant on paper but it's quite noticeable when you actually hold it up yourself. It's still a heavy and bulky smartphone compared to other standard devices, there's no doubt there, but shaving off some weight helps a lot as it's less tiring to hold, regardless of whether it's folded or not.
The Bad
Now to address the elephant in the room for foldables, the crease. Yes, the Samsung Galaxy Z Fold4 still has a noticeable crease but to the Korean giant's credit, it's not as apparent. As soon as the display turns on, it's as if it's not there unless you really focus on it. It's not much of a bad point but I feel like it's worth noting, especially with some people on social media claiming that the crease has disappeared in this iteration.
As great as it is to have a large display, there are still a good number of apps that can't make full use of it yet. Sure, Android 12L makes it look less odd compared to the standard Android version when unoptimized but it still doesn't change the fact that it's just the same app, just wider. Of course, this will improve over time as Samsung continues to collaborate with more developers but for now, your best bet for this is the more popular apps and their own homegrown creations.
Camera
The camera UI is practically the same as before, with Portrait, Photo, Video, and More available as shooting modes by default. As always, you can drag and drop the ones in More so you have quicker access to it. Generally, all the options are there and it's easy to use as it's not different from recent Galaxy devices.
What is different and unique however is Flex Mode, which is exclusive to their foldables. By "folding" it slightly, it will automatically switch to that mode, where the viewfinder takes the upper half of the screen while controls and preview will be in the lower half. It's even better in Director's View as you get to see the view from all 3 camera modules and seamlessly switch between them.
As for imaging quality, it's certainly a step up from its predecessor as it matches up more with the Galaxy S22 Plus, but not the Ultra. The main cameras can take good shots in bright light and low-light environments, with the latter requiring a slightly more stable hand. Both the telephoto and ultrawide cameras are certainly usable but suffers in low-light, making it a little less viable. Zoomed shots work great but anything past 10x is practically unusable.
If you're an avid selfie / wefie taker, you can use the main camera since you can get a preview of it on the Cover Display. If not, the front camera on the selfie camera can capture decent detail, albeit with artificially softened results. The under-display camera on the main display has seen improvements, but the quality is still terrible, so I wouldn't rely on it except for video calls.
Samsung Galaxy Z Fold4 Verdict
The Samsung Galaxy Z Fold4 has brought a number of good improvements that make it more viable as a daily driver. Honestly speaking, it doesn't make much sense to upgrade if you're coming from the Z Fold3 as it's not a whole world's difference but if you're using any other device, this is certainly the best foldable smartphone yet. I hope for next year's model, we can look forward to an all-new design with a noticeably wider cover display.
At the end of our Samsung Galaxy Z Fold4 review, I award this foldable smartphone with our coveted Gold Pokdeward.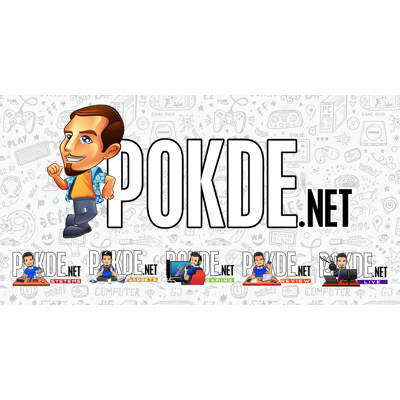 Big thanks to Samsung Malaysia for sending us this foldable smartphone for the purpose of this review.