Review
Simgot EN700 Bass IEM review; no overblown lows here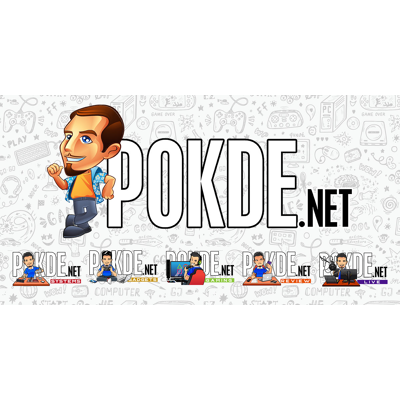 Positives
+ Excellent array of included accessories
+ Included pouch is really classy
+ Unique retro design
+ Tough braided OFC Dupont 400D Kevlar cables
+ Great passive sound isolation
+ Sound signature is customizable with two sets of tips provided
+ Stellar sound quality with punchy bass, clear mids and highs
Negatives
- Shape may not fit everyone
- Finishing can be more durable
Introduction
Simgot. Never heard of this brand? Well, same here. With that said, I have the Simgot EN700 BASS IEMs with me now, and apparently it's the second generation of IEMs from the Chinese manufacturer, fixing some issues that audiophiles complained about with the first Simgot EN700. The name "Simgot" stands for Simple and Elegant, probably brought about by some convoluted way of combining the two words. Their Chinese name is entirely different, but we aren't gonna discuss that. With a tagline like "a salute to art and science", it does seem that Simgot is serious when it comes down to audio quality. But we at Pokde.net never judge a book by its cover, nor an IEM by its tagline, so let's take a closer look the Simgot EN700 BASS.
Unboxing
Simgot has a clean white outer packaging with a clear product image. It definitely has the looks to be in an Apple store and not seem out of place there.
Flipping the package over, the back showcases an exploded view of the IEMs, with some specifications in Chinese further down. Despite it being in Chinese, anyone who has considered getting a good IEM will understand those numbers anyway.
The white outer sleeve slides off to reveal a really fancy box, with a black textured finishing. The bird-like emblem reminded me of Liverpool's crest, but some text below it gently reminded me that this is a suzaku, and the guys at Simgot aren't as big Liverpool fans as I thought. Or maybe they are, I don't judge.
Under the suzaku insignia lies the Simgot EN700 BASS, which is set comfortably into the foam block which also sports a nice space to show off the included case.
The included leather case is where Simgot decided to stash the tips, and we have a lavish spread of six different tips to pick from. We will get to that later. We also get a cleaning brush, a simple guide to get the best sound as well as a reminder on how long we can listen to music at specific sound levels without blowing our tympanums away and a warranty card with a VIP registration code, to extend the warranty for these IEMs by 3 months. Of course, we also get the pretty Simgot EN700 BASS in blue.
Appearance
Starting from the top, the Simgot EN700 BASS is rather uniquely designed. We have a full aluminium build, and they look rather stunning here in blue. If blue isn't your favorite shade, it also comes in red, black and gunmetal grey. The earpieces are tear-dropped shaped, with a grille on the outer surface accented by a gold lining. The grille may give an impression of these being open-backed IEMs, but they are just mere embellishments. These embellishments are designed quite meticulously though, as according to the exploded view, consists of three very closely packed layers inlaid into the back of the earpiece. Some may dismiss the appearance, but to me, these look retro, in a good way. The non-removable cable exits the earpiece with a short but sturdy stress relief which is attached to the earpiece. The cord then runs through plastic tubes that guide the cable into a loop that will go over your ears when you put these on. The guides do not have any memory retention.
Here's a closer look at the split where the braided wires split into two to deliver signals to the left and right earpieces. There is a sliding part to the split, allowing you to adjust how far you want the wires to spread. These cables are braided oxygen-free copper with Dupont 400D Kevlar fiber. Weaved into a tight braid, these cables feel very strong despite being considerably thin individually. Being non-detachable, they have to be strong to ensure that they last through some abuse. The brownish coloration of the cables is slightly off-putting, as I would have preferred blacker cables.
The Simgot EN700 BASS connects to your source via a straight 3.5mm jack with some minimal stress relief around the cable. The aluminium grip features a similar metallic blue finishing, with the connector itself featuring gold plating to keep oxidation away from marring the quality of the connection.
Specification
Drivers:
10mm N50 high magnetic composite dynamic driver
Polymer composite titanizing diaphragm
Frequency response:
15 Hz – 40 KHz
Sensitivity:
101 dB
Impedance:
16 Ω
Distortion:
<1% 101dB (20 μpa)
Power:
10 mW
Features:
N/A
Cable:
1.2m non-detachable braided OFC Dupont 400D Kevlar cable, gold plated 3.5mm jack
User Experience
Before we start off about the sound quality of the Simgot EN700 BASS, let's take a look at the provided silicon eartips first. Simgot provided two series of eartips allowing you to tune the sound to your preference. They come in three sizes each, and I went with M, as I usually do with all the earphones I have used. The tips are very soft and comfortable, even over long hours of use. Being over-ear IEMs, these cannot be worn with the cable straight down. The earpieces are rather large but they fit comfortably for me. Simgot actually collected data by measuring ears belonging to individuals from different races to design earpieces that will fit most users. With that said, there might be people with smaller ears who will find the Simgot EN700 BASS still unable to offer a comfortable fit despite all the research put into the design.
The over-ear design ensured that microphonics will be minimized, and the M-sized tips offer a great seal with my ears. Coupled with the large size of the earpieces, they block out virtually all noise. I can't hear anything else other than my tunes when I have these in my ears, and I was only listening to music at a moderate level. Another plus side of the over-ear design is that they work great for sports as well. These aren't heavy by any measure, so they can definitely be your go-to gym earphones. Do note that these aren't officially rated as water resistant, so you are on your own there.
Back to the topic of eartips. Eartips I promise better mids and highs, while Eartips II offer better bass. Considering the Simgot EN700 BASS already has the BASS moniker right in its name, I decided to go with Eartips I, but I did try Eartips II.  The sound signature of Eartips II with the narrower bore is a little warmer, with less emphasis on the higher frequencies. Eartips I sports a wider bore, allowing the higher frequencies to shine a little more. And boy (and girls, for the sake of gender equality), do they shine. Eartips I are the tips I used for this review.
I use the Simgot EN700 BASS with my Honor 8, which is no audiophile's dream smartphone, but the Simgot EN700 BASS is rather easy to drive with a decent sensitivity and low impedance. I was actually surprised when I heard these earphones for the first time. I understand that it the BASS moniker comes from the fact that these feature improved bass over the first generation EN700s, but these are actually quite balanced, unlike many other audio equipment with the word "bass" in their names. With Eartips I, the general sound is slightly warm, with really impressive mids and highs. The bass still hits hard, but its not the kind of bloated bass you might expect from a pair of earphones with the BASS moniker. It hits deep and fast when needed, making it great for songs with pounding bass like Speakerbox featured in the Fate of the Furious soundtrack. Mids are great, with vocals sounding really good here. Sia is amazing to listen to with these earphones, the details of her raspy voice reproduced perfectly. Highs are sparkly too, but not to a point that of making the Simgot EN700 BASS a pain to listen to. If you are treble sensitive, you may want to switch over to Eartips II to tune out the treble a little. For me, it's Eartips I all the way.
During my review, I spotted a few tiny chips in the finishing, probably from when the earpieces hit each other while I was storing them into the case. I was very sure that these flaws were not there when I first unboxed it, so it was definitely due to my handling. Perhaps Simgot should look into a more durable finishing as I had these earphones for less than a week and already the paint is starting to chip.
Speaking of the case, it is spacious, but may have issues fitting the Simgot EN700 BASS if longer tips are used. The color of the leather is really nice, and the tagline engraved on the back just gives it the added touch of class.
Conclusion
RM479 may be a lot of money to pay for a pair of IEMs, but the Simgot EN700 BASS is definitely worth the money Simgot is asking from you. It is no budget killer though. A removable cable may extend the lifespan of the Simgot EN700 BASS, but with the sturdiness I am seeing here, it really doesn't seem like these IEMs have a problem talking about durability where the cable is concerned. The warm sound signature may mean the Simgot EN700 BASS does not represent the most accurate sound out there, but they are very enjoyable to listen to, with abundant details if you want to listen to the intricacies of your favorite singer's voice. I award these with our Gold Pokdeward, for offering an amazing sound without a deal-breaking price.
Our thanks to E1 Personal Audio Malaysia for providing the Simgot EN700 BASS reviewed here.