Review
Sony A6300 Mirrorless Camera Review — Often Underestimated, Rarely Disappointed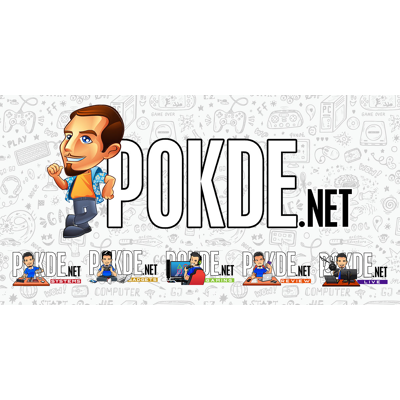 Positives
+ Compact body, easier to bring around
+ DSLR-like imaging quality
+ 4K video recording
+ Has a good grip
+ Easy to use
+ Even when the camera dictates the settings, it performs decently
+ Can charge via MicroUSB
+ Has Zebra Assist and Focus Peaking
Negatives
- No fully-articulating screen
- No touchscreen
- Is known to overheat
- Colours can be a bit off at times
- Has trouble focusing on subjects up-close (changing the lens will fix that)
Mirrorless cameras are a big thing in today's world, more so than DSLRs at least when it comes to consumers and prosumers. You get something compact and easy to bring around while having the imaging capabilities of a DSLR with the ability to change lenses as well.
Previously, we reviewed the Sony A7S II, which is widely known as a low-light beast. This camera we have here is considered to be that same camera's little brother. Not that the A7S II was a DSLR to begin with but rather, stepping down from full-frame to APS-C. Without further ado, let's take a look at the Sony A6300.
Sony A6300 Mirrorless Camera
Once upon a time, people were raving about the imaging qualities of the Sony A6000 mirrorless camera. Having DSLR-like qualities in a compact package was the dream for many. This Sony A6300 is the successor to that very same camera, with various improvements here and there.
While it still has the 24 megapixel APS-C CMOS sensor like its predecessor, it is said to be a newly developed version that will maximize efficiency and overall performance. Other than that, the Sony A6300 now has 4K video recording, a 2,359k dot EVF, 120 fps video recording so you can get awesome slow-mo shots, and weather-sealing.
Despite all that, the most notable difference that will make people jump on this instead of the A6000 would be the addition of the microphone jack. The A6000 had some pretty good video recording capabilities but the lack of a microphone jack hindered it from being utilized to its full potential…unless you get an external recorder.
Together with this Sony A6300, we were given a Sony Vario-Tessar T* E 16-70mm f/4 ZA OSS lens, which is a mid-range zoom lens providing 35mm equivalent focal length range of 24-105mm. In other words, it can provide wide-angle to short telephoto shots.
You can select apertures of f/4 to f/22 and it will be constant no matter how zoomed in or out it currently is, and it also has Optical SteadyShot (OSS) image stabilization so camera shakes will be less of a problem.
What You Need to Know
The Sony A6300 is an APS-C camera, meaning here that compared to full-frame cameras, this one has a 1.5x crop factor. In simpler terms, if you took a full-frame camera and an APS-C camera with the same lenses and shot at the same distance, it will appear more zoomed in on the APS-C camera. This is important to take note as using a 50mm lens on APS-C will look similar to a theoretical 75mm on a full-frame.
This one was hailed as having one of the best and fastest autofocus systems around. Compared to the A6000's 198 phase detection points and 25 contrast detection points, the Sony a6300 has a whopping 425 phase detection points and 169 contrast detection points. Since the AF points cover the entire field of view, the camera should be able to effectively track fast-moving subjects across the frame, making it a great camera for capturing action sports or other things with fast movement.
Just like the Sony A7S II, there is no fully articulating screen here. You can swivel it to a certain degree but that's pretty much about it. There's also no touchscreen here if that's what you're looking for. If it had a fully articulating screen, this might actually be the better option compared to Sony's own RX100 lineup, but if that doesn't bother you and you just want touchscreen, the newer Sony A6500 has that.
What I absolutely love about the Sony A6300 is focus peaking and zebra assist. It makes playing with manual focus easy as I know what's being focused on and how well a particular subject is being focused. While experts will not need this feature, I personally find it important as it not only helps me get a good focus, it gives me assurance on the pictures I'm taking while in manual focus.
Because the Sony A6300 is a mirrorless camera, it's much smaller than traditional DSLRs. It's even smaller than Sony's own A7 lineup, which makes this a very convenient item to bring around anywhere and everywhere especially when paired with this particular zoom lens we were given.
Ease of Use
With a magnesium alloy body, the Sony A6300 feels sturdy despite its light weight. The body has even been improved from its predecessor, making it easier to grip. This is very apparent to me because with most cameras, I need a neck strap because I don't want it to fall but this is actually the first time I'm confident in using it without the strap.
When you first look at the body, you'll definitely notice 3 dials; 1 to change shooting mode, 1 without any labels whatsoever, and 1 to the right of the screen. The latter 2 can be customized in the settings menu to adjust any functions you'd like, such as changing ISO, aperture, and more.
As you slowly look towards other parts of the camera, you start to notice these buttons with the letter 'C' on them. These are also customizable and allows you to activate a myriad of functions. Then, you'll notice a strange looking dial right beside the EVF. At first, I was completely clueless as to what this was but turns out it's the EVF Diopter Adjustment. If you wear glasses for any reason, this feature is a lifesaver. It's not exclusive to the Sony A6300 but I just the placement of the diopter adjustment a little unusual.
Then you have the Multi Interface (MI) Shoe, which allows you to use MI-compatible accessories from Sony such as microphones, lights, and more. The shutter button is placed at where you'd expect it to be but the video record button's positioning is rather odd. It's at the very corner of the camera, right below the blank dial. Not that it's inconvenient, just odd.
The Fn (function) button doubles as a Wi-Fi button letting you connect to a smartphone over Wi-Fi or NFC if your smartphone features it. You can add additional features to the camera using Sony PlayMemories apps, with apps available for free or alternatively for a fee.
This camera would be so much better with a touchscreen. I'm aware that the newer a6500 has it but for the amount of money you pay for this, I expected it to be included. After all, a similarly priced Canon 80D has touchscreen. The Canon 80D is nowhere as compact however, as it is a DSLR.
Speaking of the Canon 80D, the Sony A6300 does have one particular advantage over it. You can charge the camera via MicroUSB, which is very convenient as not only can you use your phone's charger, you can also use a powerbank to charge the device if you're on the go.
Connectivity
Just like most Sony cameras today, you can also pair it with your phone via NFC/Wi-Fi to transfer photos and videos via the PlayMemories app. Pairing is also easy to do, and both devices will remember each other so the next time you need to connect, it's essentially hassle-free.
Via the app, you can also download a number of applications for the camera. There's no groundbreaking additions or anything here but it might be something worth checking for you. You can also use that app on your smartphone to turn it into a remote shutter, which is especially helpful if you plan on recording yourself due to a lack of a fully articulating screen.
Taking Pictures with the Sony A6300
With the Sony A6300 and SonyVario-Tessar T* E 16-70mm f/4 ZA OSS lens, I took a number of pictures while I was out and about at work. The aperture is set to constant F/4, with the only variance here being ISO, shutter speed, and zoom length. Check out the pictures below here:
The following few shots were from our product shots for a review. These pictures were taken by my colleague, Syed Hassan, and he lets the camera dictate everything so he didn't fiddle with the settings. As such, the aperture differs from shot to shot:
While low-light performance is decent on this camera, I noticed it had trouble focusing in low-light situations. Just to let you know, some of the pictures I took when it's even just a bit dark required a few takes. It also seemed to have a bit of trouble focusing when the subject is near but for that, I believe that's simply because this zoom lens is not a good choice for that type of shots.
However, it is an easy to use camera and even if I let the camera dictate the settings, it produces some pretty good images. It might need a bit of colour correction but nothing a bit of post-processing can't help.
Conclusion
The Sony A6300, especially when paired with the Sony Vario-Tessar T* E 16-70mm f/4 ZA OSS lens, is a package that strikes a wonderful balance for users. It's clearly geared towards people who want to leap from beginners to professionals as it's easy to use, and some of the features help guide you through the more advanced aspects of it.
The body itself is compact and easy to bring around, making it a great choice for those who are always on-the-go but don't want to sacrifice on quality. Compared to the compact cameras like the RX100, at least you can change lenses on this to suit your needs.
We wanted to test the video capabilities on this baby but needed more time so for now, we can only review it purely on photography. As far as taking pictures is concerned, it can get a bit warm but nothing to worry about. It never overheated for me but it might happen for other people, especially if you constantly shoot under sunlight and are always taking hundreds of photos within a short span of time.
If this at least had a fully-articulated screen, vloggers and selfie-lovers would definitely go for this instead of the RX100, G7X, or other similar cameras. For now, I award the Sony A6300 mirrorless camera with our Silver Pokdeward!