Review
Sony Pulse 3D Wireless Headset Review – Best for PlayStation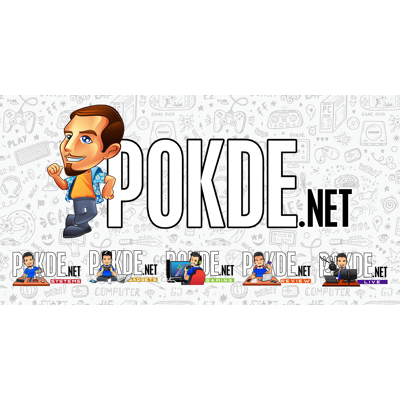 Overview
The newest official audio gear for the PS5, the Sony Pulse 3D wireless gaming headset brings surround sound unlike anything ever before with the new Tempest 3D AudioTech. Is it worth your money? Let's find out.
Positives
+ Immersive surround sound experience on PS5
+ Still sounds good in stereo
+ Lightweight
+ Comfortable for long hours use
+ Multiple connectivity options
+ Can be used in both wired and wireless modes
+ USB-C
Negatives
- Standby battery life could be better
- Too many buttons / switches on one side
- Not the best when used outside of PlayStation
- Can't use microphone when wired
- Sound isolation could be improved
- No fast charging
Unboxing the Sony Pulse 3D Wireless Headset
Kicking off the Sony Pulse 3D Wireless Headset review with the unboxing, we can see that the box design pretty much follows the same theme as the PS5 and its other peripherals; primarily white with blue accents and the iconic PlayStation button pattern. Inside the box, you can find the following items:
USB-C cable
3.5mm audio cable
USB receiver
Quick Start Guide
Safety and Support Guide
The Sony Pulse 3D wireless headset itself
Appearance
For our review unit, we received the Midnight Black color variant. For the most part, the headset has a plastic build, with cushioning on the headband and for the ears. I'd say that the cushioning is rather plush and akin to the Sony MDR-XB950 EXTRA BASS headphones. The headband itself is designed in a way that will adjust automatically to your head without the need for manual adjustments.
In case you're wondering, it does look notably different compared to the Sony Gold wireless headset for the PS4, especially the part that connects to the ear cups. In case you want one that matches the standard PS5 design, go for the White color instead.
There are quite a few things to be found on the right ear cup. This includes the 3.5mm audio port, USB-C port, mute switch, monitor switch, audio balance rocker (chat and game audio), and power button. Compared to most gaming headsets, this may seem excessive but keep in mind that it's intended for use on the PS5, whereas PC gaming headsets have the luxury of using proprietary software.
As far as size is concerned, it's relatively compact for an over-ear gaming headset. The microphone is built-in, so you will not see those boom microphones here, and makes it relatively easier to store. However, as this one can't be folded, storing it isn't exactly easy, which reduces its portability. Highly likely if you plan on bringing it around, you will have to put around your neck or an area in your bag that lets it comfortably through the headband.
Overall, the Sony Pulse 3D Wireless Headset is certainly one of the better looking gaming headsets around but it's likely one that you'll be keeping at home instead of bringing it around with you. There are plenty of buttons on it which means you can rely on simple, direct adjustments and controls. Now, let's see if it can perform as well as it looks.
Specifications
Drivers
40mm Neodymium Drivers
Frequency Response
4Hz – 40,000Hz
Headphone Type
Circumaural (Over ear)
Connector
1 x 3.5mm audio input / output
1 x USB Type-C
Audio Formats
Stereo, 7.1-Channel Virtual Surround (Tempest 3D AudioTech)
Microphone
Yes, dual noise-canceling mics
Wireless Range
10m
Noise-cancelling
No
Battery
Up to 12 hours
Dimensions
226 x 222.25 x 132 mm. 0.6kg
Color
White and Midnight Black
User Experience
Pairing
There are multiple ways to use the Sony Pulse 3D Wireless Headset, with the most straightforward one being the 3.5mm audio jack. This means it's compatible with a good variety of devices provided they have the audio jack. If you want to use it wirelessly, you will need to use the included USB dongle.
All you have to do is connect the USB dongle to your PS5 console and proceed to power on the headset. When the indicator light blinks blue, it means that it's still searching for the USB dongle but when it turns white, it means that it has been connected. The same goes for Windows PC, with the exception of waiting for the USB dongle to install the necessary drivers first. It's that easy.
To my knowledge, it's the same process on the PS4 as well, but we no longer have one to test it.
Sound Quality
The sound quality you can enjoy from the Sony Pulse 3D Wireless Headset depends on the medium. The bass is rather strong, albeit not overbearing, and vocals are quite clear. However, it might not be as detailed as some headphones and headsets around, but it works great enough for games. For music, it really depends on the genre as EDM / chillstep and similar music works best with this.
As for gaming, it works best with the PS5 given the Tempest 3D AudioTech behind it. You can have a very immersive audio experience gaming with it, with 3D audio giving a good separation of what's happening in the game such as footsteps, explosions, and other auditory effects. The only odd part is that audio ends up sounding a little distant but it doesn't take long to get used to.
Note: It works better in some games over others, as it sounded better in Ratchet & Clank: Rift Apart over Tales of Arise.
It doesn't sound quite as impressive on PC however, as you get a more traditional stereo experience. The sound quality is still good for PC gaming, but after experiencing on the PS5, it's a shame that you can't get the full experience on other platforms as well.
Comfort
For those of you who game for long hours, the Sony Pulse 3D Wireless Headset is surprisingly very comfortable. It's light on the head, the ear cushions are soft, and the headband conforms to your head without the need for manual adjustments. It can get rather warm after about an hour of use but it's certainly far from the warmest headset around, so I'd say that it's acceptable.
What isn't particularly comfortable however is accessing the buttons on the headset itself. While it's great that they included a lot of them, it's hard to accurately pick out the button and switch you want while you're wearing it. It would make more sense if they were to split it evenly between the left and right cups as it's easier to manage that way.
It's worth noting that given how it's placed on your ears, sound isolation isn't the best. You can definitely still hear environmental noises while using it so if your house is particularly noisy, this might ruin the immersion factor.
Not sure what games to play on the PS5? Check out our review of Ratchet and Clank: Rift Apart by clicking right here.
Battery Life
The battery life on the Sony Pulse 3D Wireless Headset from my own experience is about 11 to 12 hours, which is decent enough. There are plenty of other wireless gaming headsets around that easily exceed this battery life but when you consider that it's good for one super long gaming session or two decently lengthy gaming sessions, it's not so bad.
One thing I have a bit of an issue is that the standby time isn't particularly good. After a week of not using it, you will find the need to charge it as it still loses charge without use. On the plus side, charging is convenient as it uses USB-C, but keep in mind that it doesn't support fast charging so it will take about 3 hours to completely juice it up.
Microphone
The microphone on the Sony Pulse 3D Wireless Headset isn't particularly good as it sounds rather muffled and soft, but it is at least better than the built-in microphone on the DualSense. You can think of it as being good enough for in-game voice chat and nothing more. Keep in mind that the mic will only work when using the dongle as using it via a cable doesn't let you use the microphone. It could be better, but at least it's there.
Editor's note: there are claims of the microphone sounding a little better on PlayStation 4 / 5 compared to PC but the difference is negligible.
Sony Pulse 3D Wireless Headset Verdict
If you primarily game on the PS5, the Sony Pulse 3D Wireless Headset is a worthy purchase, at just RM469, given the great surround sound experience. But if you primarily game on the PS5 or need one that's versatile enough for multiple platforms, you might be better off looking elsewhere. If you plan on doing livestreams, make sure you have a better, standalone microphone with you.
At the end of our Sony Pulse 3D Wireless Headset review we award this with our Silver Pokdeward.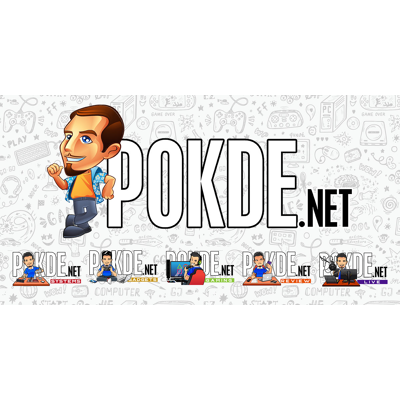 Big thanks to PlayStation Asia for sending us this headset for the purpose of this review.