Review
Sony SRS-NB10 Review – Not A Pain In The Neck But…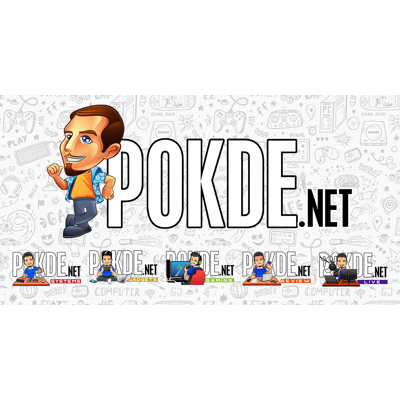 Overview
The Sony SRS-NB10 is a budget wireless neckband speaker that still comes with all the necessary goodies and useful handsfree communication abilities. Is it worth your money? Let's find out.
Positives
+ Freedom when enjoying sounds unlike anything ever before
+ Comfortable to use for long hours
+ Excellent handsfree call experience
+ Reliable controls
+ Bluetooth Multipoint
+ IPX4
+ Great battery life
Negatives
- Meant to use for 1 person, but it's not a private listening experience
- Sound quality is severely lacking
- Charging speed is abysmally slow
- Limited customizations
- No support for Sony Headphones Connect app
Unboxing the Sony SRS-NB10
The Sony SRS-NB10 comes in a rather small, standard white packaging, roughly about the same size as the ones for the WH-1000X headphones. On the box itself, it highlights a number of the neckband speaker's key features. Inside the box, you can find the following items:
Quick start guide
Reference guide
USB-C cable
The Sony SRS-NB10 neckband speaker itself
Appearance
The Sony SRS-NB10 is basically a trimmed down version of the SRS-NS7. It's smaller, thinner, and the speakers cover a smaller area on the neckband. Looking at the top, you can see the Sony logo on the right side (left if you're wearing them), a microphone hole on the left, and two small speaker meshes towards the piece that rests on your neck.
Looking at the sides, the one facing outwards has nothing noteworthy except for one side, which has a microphone hole. As for the one facing inwards, you have the power button which also doubles as a Bluetooth pairing button, mic mute button, and a hidden USB-C port which covered by a rubberized flap on the left side. The right side is where you have the volume controls and the play / call button.
There's nothing much to be found on the bottom except grilles covering the speaker components and some product details on the part that sits on your neck. In case you're wondering, it's just plastic here with no cushioning whatsoever. The lightweight nature of the neckband speaker and the curvature allows it to rest comfortably around your neck.
Overall, the Sony SRS-NB10 looks like a cheaper SRS-NS7 with a similar design theme, fitting for a more corporate environment as opposed to having a hip, trendy, fashionable design. However, don't let the looks fool you as it's quite a capable gadget, which we'll get to in a bit.
Specifications
Frequency Response
20 Hz – 20,000 Hz (44.1 kHz sample)
Speaker Type
Full Range, wireless
Connection
Bluetooth 5.1
SBC, AAC
A2DP, AVRCP, HFP, HSP
Wireless Range
30m
Compatible Apps
Headphone Connect
Battery
20 hours (approximately)
Weight
191 x 49 x 185 mm
113g
Colour
Charcoal Gray
User Experience
Pairing
Connecting the Sony SRS-NB10 to devices is a pretty straightforward process. All you have to do is turn on pairing mode by holding the Bluetooth button until you hear the speaker say "Bluetooth pairing", find the neckband speaker, and connect to it. I've tested this on PC, iPhone, and Android smartphone and it worked flawlessly. Customization options are limited however as it doesn't seem to work with the Sony Headphones Connect app, unlike the SRS-NS7.
One good thing about this is that it has Bluetooth Multipoint support, so you can connect to multiple devices at once. This includes a PC and a smartphone, or two different smartphones. It can be a bit confusing to setup at first as it requires disabling specific profiles on one device, and using those same profiles you disabled on the secondary device but once you've successfully done it, it's much easier to do that again.
Sound
In terms of sound quality, the Sony SRS-NB10 isn't what I would call great. To me, it has similar qualities to built-in speakers on a modern day laptop or smartphone, albeit slightly better. It's more attuned to vocals as bass is hollow and essentially non-existent. Even then, you're missing a deeper part of the vocals so if it's a regular phone call, that's fine. High quality vocals such as livestreams, online voice calls with high-quality mics, and videos of people talking will sound tinny and unimpressive. Volume is adequate for me.
As this is a wireless speaker at the end of the day, don't expect any sound isolation or noise cancellation of any kind. What you play on it can definitely be heard by others around you so it won't be a private listening experience. With that being said however, it will sound rather distorted for people who aren't wearing the speaker, so lower the volume a little bit if you're concerned about other people listening in.
If you' want a better quality neckband speaker, check out our review of the Sony SRS-NS7 by clicking right here.
Calls
Now we come to the part where the Sony SRS-NB10 truly comes in handy; calls. It's super convenient, whether it be actual phone calls or online VOIP calls like on Discord or Facebook chat. I can hear people clearly and the voice quality captured by the microphone is certainly a league ahead of most built-in microphones on a pair of TWS earbuds. Just like the SRS-NS7, the audio doesn't bleed into the microphone, which is great. Unlike it's pricier brother however, it does capture more environmental noise.
Comfort
The Sony SRS-NB10 is a neckband speaker, so you just wear it around your neck and the audio will just play out. Given how light and small it is, it barely feels like you're wearing anything around your neck. It doesn't come with any form of cushioning but the curved shape allows it to sit comfortably on your neck.
Since you don't have anything resting on your ears or your head, you can easily wear this for several hours straight and not feel a thing. Since it is IPX4 certified, you don't have to worry about damages if it happens to come into contact with some water, such as your sweat. Just remember to wipe it down afterwards and not to bring it with you when swimming or to the shower.
One major point I would like to highlight in comparison to the SRS-NB7 is that the Sony SRS-NB10 doesn't vibrate excessively. There is still a little bit, which is inevitable since sound travels through vibrations, but it's far less severe. For those of you with ticklish necks, you should be able to use this just fine unless you're sensitive beyond redemption.
Battery Life
Battery life is a very strong point for the SRS-NB10. It's advertised with up to 20 hours per full charge and I would say that the figure is accurate, with me getting 19 and a half hours at worst. Charging is rather slow however, as it takes about 3 and a half to 4 hours to fully charge it (from low battery).
Sony SRS-NB10 Verdict
The Sony SRS-NB10 wireless neckband speaker is more of a utilitarian rather than a gadget meant for enjoyment. The sound quality is far from superb, but it's handy for calls and for those who don't want to wear headphones / earphones. If you're particular about sound, then you can either go for the SRS-NS7 or a pair of headphones like the WH-1000XM4 instead. At RM599, whether it's a worthy purchase or not is fully dependent on your needs in this type of audio gear.
At the end of our Sony SRS-NB10 review, I award this wireless neckband speaker with our Bronze Pokdeward.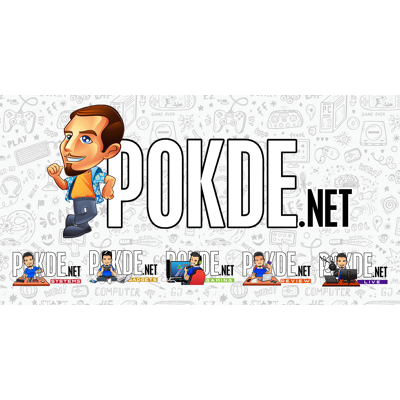 Big thanks to Sony Malaysia for sending us this speaker for the purpose of this review.