Review
Sony WF-XB700 Review – Extra But Not Overwhelming Bass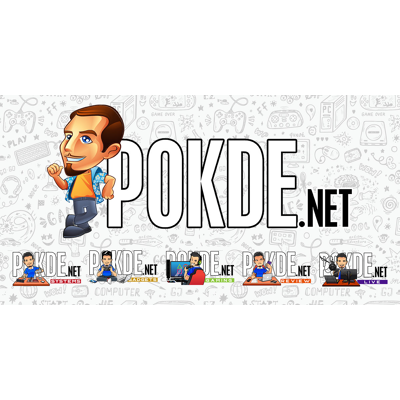 Overview
A TWS earbuds that deliver that extra oomph known from the EXTRA BASS lineup, the Sony WF-XB700 is one of their more affordable TWS earbuds. Is it worth your money? Let's find out.
Positives
+ Earbuds have good battery life
+ Reliable physical controls
+ Bassy but not too overwhelming
+ Easy to bring around
+ Easy to pair with Bluetooth devices
Negatives
- No ANC
- Charging case build quality could be improved
- Lacks support for high quality audio codecs like aptX
- Earbuds are a little big
- Lacks support for Sony app
- Lacks customization options
Unboxing the Sony WF-XB700
Inside the box of the Sony WF-XB700, you can find the following items:
Reference guide
User guide
Spare ear tips
USB-C cable
Charging case
The Sony WF-XB700 earbuds themselves
Appearance
Let's take a look at the earbuds first. On the back, you can see that it has a textured surface with the Sony logo on it. As you move around, you will find the microphone hole and a button which is used for specific functions like answering calls and changing songs.
Moving to the front, you can see the ear tips protruding, L and R symbols to denote which side the earbud belongs to, and the wireless charging pin above it. As far as size is concerned, the earbuds themselves are a little on the big side, but it's not a big deal.
As for the charging case, it has a textured finish in black, similar to the rear of the earbuds, with the Sony logo on it. In case you were wondering, the charging port can be found in the rear, and it's USB Type-C. On the bottom, you can find some basic product details.
Open up the charging case and you have slots to place and charge the earbuds, and yes, it's magnetic. You also have L and R symbols so you know which side the earbuds belong to. In between the symbols, you have an LED light so you'll know if it's charging or not.
Overall, the Sony WF–XB700 is simple in design and a little large compared to most TWS earbuds out there. This isn't much of a surprise given the price point, but it doesn't look bad at least. After all, the most important thing is sound quality, which we'll get into in the User Experience section.
Specifications
Drivers
12mm Neodymium Drivers
Frequency Response
20Hz – 20,000Hz (44.1kHz Sampling)
Headphone Type
Closed, dynamic
Connector
Wired
USB-C

Wireless
Bluetooth 5.0 with A2DP, AVRCP, HFP, HSP
Wireless Range
10m
Noise-cancelling
No
Battery
Earphones
Up to 9 Hours

Charging Case
Up to 18 Hours / 2 x Full Charge
Weight
Earphones
8g x 2

Charging Case
46g
Colour
Black and Blue
Ingress Protection
IPX4
User Experience
Pairing
Pairing the Sony WF-XB700 to your smartphone is very easy. All you have to do is take it out of the charging case, activate Bluetooth on your smartphone, find the device, and connect to it. It's a simple process that shouldn't cause trouble for anyone. On Bluetooth-compatible Windows 10 devices, the process is similar.
One thing that's worth noting is that unlike the Sony WF-1000XM3, this one doesn't work with Sony's own app. Try as you might, it simply won't detect. This means that customizations are out of the question unless you use a 3rd party app. It isn't a big loss however since it doesn't have Active Noise Cancellation.
Sound
When it comes to sound quality, the Sony WF-XB700 is surprisingly good. Given the EXTRA BASS moniker, I expected it to be overwhelming but to my surprise, it's pretty balanced for a product in this lineup. Don't get me wrong, the bass is still pretty strong, but I've experienced punchier bass in Sony's other EXTRA BASS gears. It does mean that it doesn't drown out the mids and highs, with highs being rather decent.
One thing that's worth noting is that the Sony WF-XB700 lacks the high quality audio codecs. It doesn't have aptX, aptX HD, and LDAC. It only has SBC and AAC. It's not bad still but if you're gunning for high quality sound or accurate sound, this might not be the one for you.
Using the Sony WF-XB700 for voice calls have been pretty good but it could be better. On my end, I can hear the other person perfectly find but for the other person, my voice seems to be a little muffled and soft. The microphone is definitely one thing Sony can further improve upon.
If you wanna compare it to the Sony WF-1000XM3, click right here.
Comfort
On the subject of comfort, this one can really differ from person to person. Given the size of the earbuds, I can feel it when I turn my head left or right. After a while, I did get use to it so I'm fine with it, so it's a matter of whether you're willing to get spend time and get used to it. It's a similar situation with the WF-1000XM3.
As far as wearing them is concerned, I had a bit of trouble at first as it seemed to be getting loose after a bit of time. This one was no longer an issue after I changed ear tips and also found out I put the earbuds on upside down. Something to keep in mind if you run into similar issues.
You can wear this for workouts / gym sessions if you wish as it has IPX4 protection. This means it's water and splash resistant, but not dust and debris resistant. Even if you sweat buckets, it should be fine as long as you don't do deep water activities while wearing them.
Unlike the WF-1000XM3, this one doesn't have touch controls. Instead, the Sony WF-XB700 has physical buttons in the form of two small buttons; one on each side. One thing I like about physical buttons is that they're reliable. You have full control with the earbuds so you don't need to reach for your smartphone. Here's what the buttons do:
Left Earbud
Press once = increase volume
Press once and hold = reduce volume
Right Earbud
Press once = play / pause or answer / end calls
Press once and hold = voice assistant
Press twice = skip tracks forward
Press three times = skip tracks backward
Battery Life
Sony claims that the Sony WF-XB700 can last up to 9 hours per full charge for music playback. From my own experience, I got about 8 hours and 20 minutes-ish, which is close enough. This is pretty great for me. The charging case itself can fully charge it twice, which is a bit lacking for me. I expected it to at least hold three full charges.
Sony WF-XB700 Verdict
The Sony WF-XB700 is a pretty good pair of TWS earbuds. It's definitely not the best but it does have its strengths. It has good battery life, it sounds pretty good, the controls are reliable, it's bassy but not too overwhelming, and it's easy to bring around.
However, it doesn't have any form of noise cancelling, the build quality of the charging case can be improved, charging case battery life could be better, it lacks support for high quality audio codecs, the earbuds are a little big, and it lacks support with the Sony app. If you can look past that, this is a pretty good buy for RM549.
With that, I award the Sony WF-XB700 with our Silver Pokdeward.
Big thanks to Sony Malaysia for giving us this earbuds for the purposes of this review.