Review
Sony WH-1000XM3 Headphones Review – Long Live the King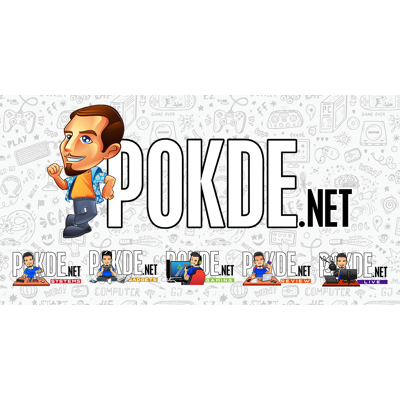 Overview
One of the most popular consumer headphones with noise-cancelling technology, the Sony WH-1000XM3 has seen various improvements. This includes the use of a USB-C port, more spacious earpads, and a much better noise-cancelling experience. Is this enough to warrant an upgrade? Let's find out.
Positives
+ Great sound with a punchy bass
+ Versatile
+ Can be folded for easier storage
+ Long battery life
+ 10-minute charge can get you 3 to 4 hours use
+ Excellent noise-cancellation
+ Compatible with Google Assistant and Alexa
+ Improved comfort
Negatives
- Can get warm in the ear cups
- Adaptive Sound Control can get rather wonky
- No water-resistance
- Pricey
Unboxing the Sony WH-1000XM3
With every purchase of the Sony WH-1000XM3 wireless noise-cancelling headphones, this is what you're expected to get:
USB-C cable
3.5mm headphone cable (1.2m)
Two-pronged audio adapter for in-flight use
Protective carrying case
User guide and warranty
The Sony WH-1000XM3 headphone itself
Appearance
If you're already familiar with this series of headphones, then I'm sure you're thinking to yourself that the Sony WH-1000XM3 looks exactly like the previous iterations. You're not wrong there, but there are some minor alterations that are subtle and hard to notice at first glance.
For instance, they've changed the padding on the bridge for a more comfortable, plush fit. The earcups are now deeper, and the accents on the side of the headphones have changed in colour to copper. The most notable change that many people will notice is the change from micro USB to USB-C.
It still retains the same minimalist design from previous iterations that doesn't make it stand out among the crowd, unlike gaming headsets or a Beats headphone. This can make it appealing for business-oriented folk without alienating the regular crowd. Essentially, it's safe design choice that will appeal to a broad audience.
The Sony WH-1000XM3 uses a slender and flexible frame which enhances the wearability of the headphones. The headband itself has adequate amount of cushioning for long hours use. You can still swivel the ear cups and fold them for easier storage, making it a convenient pair to travel with.
You can use the included protective carrying case to safely store them. The case also stores the AUX cable, USB-C cable, and a two-prong audio adapter for in-flight entertainment.
On the left ear cup, you will find a power button, noise cancellation button, and a 3.5mm audio jack for wired connection. On the right ear cup, you will find the USB-C port for charging. You can find a marking above both ear cups that indicate which side of your ears they belong to.
The Sony WH-1000XM3 comes in two colour options; Black and Silver.
Overall, the Sony WH-1000XM3 retains the same, classy design it's been known for but with some subtle changes here and there. Most people won't notice it and there's nothing wrong with that. The design choice makes it viable for anyone who prefer to not have something flashy on their heads. Unlike the WF-1000XM3, I personally feel that the Black colour looks better.
Specifications
Drivers
40mm Neodymium Drivers with Liquid Crystal Polymer (LCP) Diaphragms
Dome-type (Copper-Clad Aluminum Wire voice coil)
Frequency Response
4Hz – 40,000Hz
20Hz – 20,000Hz (Bluetooth, 44.1kHz Sampling)
20Hz – 40,000Hz (LDAC 96kHz Sampling, 990kbps)
Headphone Type
Closed, dynamic
Connector
Wired
USB-C

Wireless
Bluetooth 4.2 with A2DP, AVRCP, HFP, HSP
NFC
Audio Formats
SBC, AAC, aptX, aptX HD, LDAC
Wireless Range
10m
Noise-cancelling
Yes, HD Noise-Canceling Processor QN1
Battery
Up to 30 hours
Up to 38 hours without noise-cancelling
Weight
255g
Colour
Black and Silver
If you'd like to compare this with the Sony WF-1000XM3 wireless earbuds, click right here.
User Experience
The Sony WH-1000XM3 is the newest entry in their series of premium, noise-cancelling headphones. Not only has it improved in comfort, it has also gotten noticeably lighter compared to its predecessor. The difference is about 20g, which may not seem like much but it feels like a big difference when you wear them.
Padding is softer and the headband follows the shape of my head. It feels very secure on my head and I have absolutely no worries of it ever falling off. The only downside is that it can get a little warm in the ear cups, especially living in Malaysia.
Like the previous iteration, the Sony WH-1000XM3 headphones can be twisted and folded for easier storage. Sony has also included a protective carrying case, where some of the accessories are placed. If you don't want to use them, it's fine. I've had no trouble just chucking them in my backpack.
Connecting the Sony WH-1000XM3 to devices is a simple process. You can just opt to pair the device manually via Bluetooth or use NFC for an easier time. When you've connected to it at least once, it will automatically connect to that device when you turn on the headphones.
You can connect it to virtually anything with Bluetooth. I've personally tested it with my smartphone (HUAWEI Mate 20 X), my computer via the motherboard's built-in Bluetooth feature, and the Nintendo Switch via the Bluetooth audio adapter. With the exception of the Switch, it supports the microphone on the Sony WH-1000XM3 for voice.
Unlike the WF-1000XM3, you have the added versatility of connecting to devices via the 3.5mm jack. This means that it can also be used on devices without Bluetooth functionality. For example, it won't work on the PlayStation 4 via Bluetooth but you can connect to the audio jack on the DualShock 4 controller to use it.
The best listening experience is definitely on smartphone as you have more customization options via the Sony Headphones Connect app. You can play around with the equalizer, adjust the noise-cancelling / ambient sound levels, toggle settings like Adaptive Sound Control, and more. It's easy to use and I doubt anyone would have trouble with the app.
Like its previous iteration, the touch sensor is here and it still works great. On the right ear cup, swipe forward to change to the next song, swipe backwards for the previous song, swipe up and down to adjust volume, and double tap to play / pause or answer a call.
You can even force ambient sound mode temporarily but holding the right ear cup. It may take a bit of getting used to but once you do, it's one of the most convenient ways to interact. Personally, it works better and is more consistent than the sensors on the WF-1000XM3 earbuds.
It's worth noting that you can use it in tandem with Google Assistant. For this however, you will need to use the Noise Cancelling / Ambient Sound button. After setting it up using the Headphones Connect app, simply hold the button to issue a voice command, press once to read notifications, and press twice to cancel the voice command.
As far as sound quality is concerned, it's one of the best that audio experiences I've experienced thus far. Audio has a rather natural sound, with clear and crisp treble, satisfying midrange, and a deep yet defined bass. The bass isn't overwhelming, but it is definitely punchy. You can listen to any song or watch a movie with it for a thoroughly enjoyable experience.
Just like the WF-1000XM3 earbuds, one of the major factors for the great audio experience is Sony's proprietary DSEE HX engine. It upscales your audio to higher-resolution sound quality. You can further improve the experience but playing around with the equalizer but personally, the Excited preset works best.
The noise-cancelling on the Sony WH-1000XM3 headphones is on a league of its own. It has improvements over the previous model and it can be surprising as to how big of a difference it can make.
For instance, when I was in the LRT (train) recently, I did not realize how noisy the environment was until ambient sound was activated. I could barely hear anything in my environment. If it is too much and the default Ambient Sound is not to your liking, you can adjust the intensity of Ambient Sound up to 20 points using the Sony Headphones Connect app.
One particular annoyance is with the Adaptive Sound Control. It's supposed to work accordingly with your environment and what you're doing. For example, going from sitting to walking and vice versa will trigger Adaptive Sound Control. It can take a bit of time for it to kick in but you can adjust the speed via the app.
Here's the annoying part. I often experience the Adaptive Sound Control changing for no particular reason. I would be sitting in the exact same spot for, let's say, 15 minutes and it could suddenly change. I am uncertain if this is a bug but I do believe this can be fixed with a firmware update.
Another thing that you should take note of is that the Sony WH-1000XM3 doesn't have a water resistance rating. While light sweating should still be okay, we're uncertain if it will still be working fine in the long run if you use this while at the gym or out for a jog. Given how warm it can feel in the ear cups, we definitely wouldn't recommend this to be used while exercising.
The call quality using the Sony WH-1000XM3 has improved over its predecessor but the experience varies depending on your environment. Friends told me that they can hear my voice clearly but it does get muffled from time to time.
The microphone range is rather wide as I was told that they can hear the mic picking up background sound as well, like my air-conditioner. The noise-cancelling does make it easier for you to hear the other person however, which is great.
As for battery life, the Sony WH-1000XM3 headphones is great. I often find myself close to the 30 hour mark with active noise-cancelling activated. Pretty sure I can go even longer with it disabled. Surprisingly, a quick 10-minute charge lets me use this for about 3 to 4 hours, which is a major plus. The jump to USB-C also means that it's easier to charge.
If you'd like to compare this with the Sony WF-1000XM3 wireless earbuds, click right here.
Sony WH-1000XM3 Verdict
The Sony WH-1000XM3 is a great pair of headphones. It sounds great, it's versatile, and the noise-cancelling is one of the best around. It is by no means a perfect product. While it is comfortable, it can get a little warm in the ear cups, and the Adaptive Sound Control can get rather wonky.
However, I don't see any of the issues as a dealbreaker and I'm sure many people will be happy with it. It isn't a competitor for the WF-1000XM3 earbuds as both are catered to different needs. If you need something more compact, go for the earbuds but if you want versatility, the headphones would be the better option.
While it is a rather pricey pair of headphones, retailing for RM1,599, it is worth the money and it's definitely hard to beat. If you already own last year's version, I believe it would be best to wait for the next generation's iteration instead. With that, I award the Sony WH-1000XM3 headphones with our coveted Gold Pokdeward.