Review
Sony WH-1000XM4 Review – The King Gets Subtle Improvements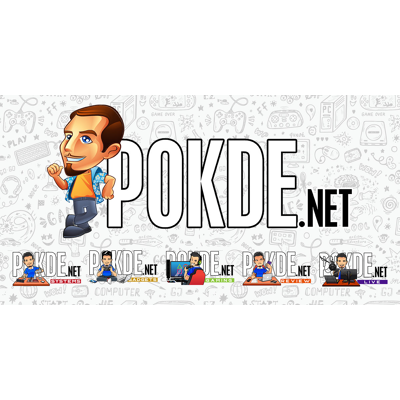 Overview
One of the most best wireless headphones with Active Noise Cancellation is back and better than ever. Could the upgrades on the Sony WH-1000XM4 be worth your money? Let's find out.
Positives
+ Great sound with a punchy bass
+ Versatile
+ Can be folded for easier storage
+ Long battery life
+ 10-minute charge can get you 3 to 4 hours use
+ Excellent noise-cancellation
+ Call quality has improved
+ Heat doesn't build up as fast around ears
+ Adaptive Sound Control works more reliably
Negatives
- Still has No water-resistance
- Pricey
Unboxing the Sony WH-1000XM4
Let's kick off our Sony WH-1000XM4 review with the unboxing. With every purchase of the wireless noise-cancelling headphones, this is what you're expected to get:
USB-C cable
3.5mm headphone cable (1.2m)
Two-pronged audio adapter for in-flight use
Protective carrying case
User guide and warranty
The Sony WH-1000XM4 headphones itself
Appearance
The Sony WH-1000XM4 headphones are essentially identical to its previous iteration, the WH-1000XM3, with some minute differences. The most substantial difference between the two can't really be seen, but it can definitely be felt when you wear them.
Looking at the sides, you have the touch-based controls on the back of the earcups and the Sony logo in rose gold accent. It earcups have a more rubbery finish, which helps to protect against scratches better compared to the more plasticky one from the previous iteration. While it can't be seen, the earcups themselves are very slightly larger, about 10%, which covers a bigger surface area for added comfort and ventilation.
Move on to the headband, you have durable aluminum extenders and refined leather which enhances the wearability of the headphones. The headband itself has slimmed down, with the cushioning now feeling more gentle. You can still swivel the ear cups and fold them for easier storage, making it a convenient pair to travel with.
You can use the included protective carrying case to safely store them. The case also stores the AUX cable, USB-C cable, and a two-prong audio adapter for in-flight entertainment.
On the left ear cup, you will find a power button, noise cancellation button, and a 3.5mm audio jack for wired connection. On the right ear cup, you will find the USB-C port for charging. You can find a marking above both ear cups that indicate which side of your ears they belong to.
The Sony WH-1000XM4 comes in two colour options; Black and Silver.
Overall, the Sony WH-1000XM4 retains the same minimalist design from previous iterations that doesn't make it stand out among the crowd, unlike gaming headsets or Beats headphones. This can make it appealing for business-oriented folk without alienating the regular crowd. Essentially, it's safe design choice that will appeal to a broad audience.
Specifications
If you'd like to compare this with the Sony WH-1000XM3, click right here.
User Experience
The Sony WH-1000XM4 is this year's iteration of the premium, noise-cancelling headphones. As far as comfort is concerned, it's not a huge difference but it is noticeable. There's less pressure on the head, and it feels like it hugs the area around my ears better. Moreover, I used this for a 4-hour call once and I felt less heat and fatigue compared to the previous model. That is a major plus for me.
Like previous iterations, the Sony WH-1000XM4 headphones can be twisted and folded for easier storage. Sony has also included a protective carrying case, where some of the accessories are placed. If you don't want to use them, it's fine. I've had no trouble just chucking them in my backpack.
Connecting the Sony WH-1000XM4 to devices is a simple process. You can just opt to pair the device manually via Bluetooth or use NFC for an easier time. When you've connected to it at least once, it will automatically connect to that device when you turn on the headphones. It's virtually the same as the previous iteration. With the new multipoint feature, you can connect to two devices wirelessly at the same time, giving you that added bit of convenience.
You can connect it to virtually anything with Bluetooth. I've personally tested it with my smartphone (Samsung Galaxy S20 Ultra 5G), my computer via the motherboard's built-in Bluetooth feature, and the Nintendo Switch via the Bluetooth audio adapter. With the exception of the Switch, it supports the microphone on the Sony WH-1000XM4 for voice.
Once again, you do have a wired option as it comes with a 3.5mm auxiliary cable. This means that it can also be used on devices without Bluetooth functionality. For example, it won't work on the PlayStation 4 via Bluetooth but you can connect to the audio jack on the DualShock 4 controller to use it.
You cannot use this wired via USB-C as it's only meant for charging. Your only option for wired is via the 3.5mm jack.
The best listening experience is definitely on smartphone as you have more customization options via the Sony Headphones Connect app. You can play around with the equalizer, adjust the noise-cancelling / ambient sound levels, toggle settings like Adaptive Sound Control, and more. It's easy to use and I doubt anyone would have trouble with the app.
Like its previous iteration, the touch sensor is here and it still works great. On the right ear cup, swipe forward to change to the next song, swipe backwards for the previous song, swipe up and down to adjust volume, and double tap to play / pause or answer a call.
You can even force ambient sound mode temporarily but holding the right ear cup. It may take a bit of getting used to but once you do, it's one of the most convenient ways to interact. It has worked reliably with the older iterations so it doesn't really need much refinements, if any, in my opinion.
It's worth noting that you can use it in tandem with Google Assistant. For this however, you will need to use the Noise Cancelling / Ambient Sound button. After setting it up using the Headphones Connect app, simply hold the button to issue a voice command, press once to read notifications, and press twice to cancel the voice command.
As far as sound quality is concerned, it's one of the best that audio experiences I've experienced thus far. Audio has a rather natural sound, with clear and crisp treble, satisfying midrange, and a deep yet defined bass. The bass isn't overwhelming, but it is definitely punchy. You can listen to any song or watch a movie with it for a thoroughly enjoyable experience. Compared to the 3rd generation, the Sony WH-1000XM4 can produce better detail as it has a wider soundstage.
Previously, we had the DSEE HX engine which upscales your audio to higher-resolution sound quality. Now, we have DSEE Extreme, which adds Sony's Edge-AI artificial intelligence that is said to produce more accurate sound from the same audio. You can further improve the experience but playing around with the equalizer but personally, the Excited preset works best.
The noise-cancelling on the Sony WH-1000XM4 headphones is said to be an improvement due to the use of a new algorithm that is said to analyse outside noise in better detail. However, I couldn't tell the difference in noise-cancelling performance between this and the 3rd generation headphone.
What I can tell is that the Adaptive Sound Control feature now has the ability to recognize locations you frequently visit and adjust the mode accordingly. It even works faster and more reliably than the environmental adjustment in the previous iteration, which is something I've complaint about prior. This makes the already useful feature even more convenient as you don't have to manually adjust anything, assuming you're satisfied with how it sounds.
Just like the previous iteration, the Sony WH-1000XM4 doesn't have any form of water or dust resistance rating. In fact, Sony advised users to put it as far away from water as possible. This means that you shouldn't use this for gym or workouts as it might not hold well against sweat.
The call quality using the Sony WH-1000XM4 has improved even further when compared to its predecessor. Friends told me that they can hear my voice clearly most of the time, with the only time it gets muffled is when I have my arms around my head. It's not standalone microphone clear, but it works great for calls.
The microphone range is still rather wide as I was told that they can hear the mic picking up background sound as well, like my air-conditioner, but they can hear my voice clearer on this iteration of the headphones. The noise-cancelling does make it easier for you to hear the other person however, which is great.
As for battery life, the Sony WH-1000XM4 headphones is great, but it sees no improvement over its predecessor. I often find myself close to the 30 hour mark with active noise-cancelling activated, and I am certain that I can go even longer with it disabled. Surprisingly, a quick 10-minute charge lets me use this for about 3 to 4 hours, which is a major plus.
Sony WH-1000XM4 Verdict
The Sony WH-1000XM4 is an excellent pair of headphones. It sounds great, it's versatile, and the noise-cancelling is one of the best around. It is by no means a perfect product. We've seen some improvements over its predecessor, including comfort and Adaptive Sound Control, that makes this an even more viable choice.
With that being said however, if you own the 3rd generation headphone, I don't see a reason why you should upgrade to this one. I would recommend waiting for at least next year's iteration instead. If you own an even older iteration or a different pair of headphones, you should seriously consider getting this one unless your use case involves any form of water, like sweat for example.
Retailing at RM1,599, it may be pricey but it's definitely worth the money. At the conclusion of our Sony WH-1000XM4 review, I award this headphone with our coveted Gold Pokdeward.
Big thanks to Sony Malaysia for sending us this pair of headphones for the purposes of this review.