Review
Super Smash Bros. Ultimate Review – A Must-Have for Every Nintendo Switch Owner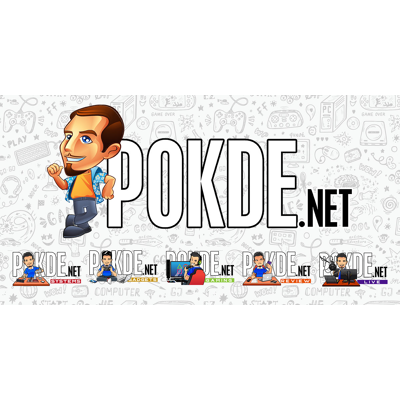 Overview
Super Smash Bros. Ultimate is arguably the most highly anticipated game for the Nintendo Switch and it is the biggest one in the series thus far in terms of content. The game is still simple in concept, yet still as addictive as ever with virtually anyone being able to enjoy alone or with friends both offline and online.
Positives
+ Huge roster of characters with more coming soon
+ Great variety of game modes
+ Simple, yet addictive
+ Great for newcomers and series veterans alike
+ Fun for all ages, especially for multiplayer
Negatives
- Some battles in Adventure Mode can be frustrating
- Online multiplayer is not free
- Malaysians may have trouble purchasing Season Pass due to Nintendo eShop restrictions
Super Smash Bros. Ultimate Review
What is Super Smash Bros. Ultimate About?
In this instalment of the Super Smash Bros. series for the Nintendo Switch, gamers are treated to a brand new story titled "World of Light". The game immediately starts out with "The Lord of Light" Galeem commanding an army of Master Hands to attack the Smash fighters with the sole purpose of recreating the universe in his own image.
The ensuing chaos results in all of the fighters turning into spirits except for one, Kirby, who managed to escape with the Warp Star. Galeem's attack engulfs the entire universe in a burst of light, leaving what is left of the world a barren wasteland inhabited by hostile spirits and puppet fighters cloned from the captured fighters.
With no choice in the matter, Kirby will have to set forth on a brand new adventure to rescue his friends, rid the world of these puppets, and ultimately take down Galeem before he manages to recreate the universe. Unbeknownst to everyone, there is yet another threat lurking in the shadows and waiting for the right time to strike.
Simple, yet Addictive Game Concept
At its core, Super Smash Bros. Ultimate isn't actually a fighting game despite being treated as one. It's more of a multiplayer party game with fighting game elements. Instead of having a health bar where having it depleted will result in a loss, players instead have a percentage meter. The higher the percentage, the easier it is for you to be sent flying off the stage.
What's the purpose of that? Well, that's because you win, or at least get points, by keeping your opponents out of the stage. This can happen by smashing the opponents out of the stage or simply making them fall off the stage to their doom. In this sense, the percentage meter is more of a damage accumulation meter.
There are direct attack buttons in the game, Standard and Special, with each button having four different attacks depending on the direction being pressed. These four variations are Neutral, Side, Up, and Down. Neutral Attacks are when you press the button alone, Side Attacks applies for both left and right sides, and the remaining two attacks are self-explanatory.
Aside from that, you can grab your opponents and subsequently throw them, jump, and shield. Just like the more recent entries, characters can also do their Final Smash signature move which will deal heavy damage and almost always eliminates enemies with style. Final Smash can only be used when you have broken the Smash Ball which randomly appears or when you have filled up the Final Smash meter below the characters percentage meter.
In this sense, Super Smash Bros. Ultimate is a game that is simplistic in nature as every character will have the same commands used to execute the attacks, just that they have their own unique set of attacks.
There are a total of 76 playable characters at the moment consisting of Nintendo characters and third party characters such as Snake from Metal Gear Solid, Ryu and Ken from Street Fighter, and Cloud from Final Fantasy VII. It is a simple game concept that is surprisingly addictive, and it continues to be exciting as more characters are expected to be added in the future.
A Good Variety to Keep Gamers Hooked
There are a good number of game modes in Super Smash Bros. Ultimate that gamers can enjoy alone and in multiplayer. For solo plays, you have Classic Mode, Adventure Mode, and Mob Smash. For multiplayer, you have Smash, Squad Strike, Tourney, and Special Smash. It's worth noting that for multiplayer, you can play with up to 8 players at once if you have enough controllers.
Classic Mode is just like in previous entries where you select a difficulty and go through a set number of battles which will culminate in a final boss battle. The mode will tailor accordingly with characters so each one will have their own unique experience and varying final boss battles. In fact, there are a total of 8 different final bosses that can be experienced in this mode alone.
Adventure Mode is where you go through the game's main storyline, where you initially play as Kirby, save the other fighters, and have the ability to switch to the ones you have saved. It is the lengthiest Adventure Mode in series history, and will have you fight through numerous battles with custom rules that add more entertainment value and at times, frustration due to how unfair it is. This will culminate in a final battle against Galeem.
As for Mob Smash, it is a survival-style mode where you fight against hordes of enemies and see how long you can last. While these enemies are usually weaker than their usual iterations, there is a mode where every single enemy appearing in every wave are at full strength, and it is aptly named "Cruel Smash".
As for the multiplayer modes, they are generally the same but with different rules set. In fact, you can even set your own custom rules which can take fun and chaos to the next level. While playing all of these modes, certain achievements will be recorded and result in players receiving in-game rewards. This gives gamers incentive to try everything and continue playing for a long time.
Super Smash Bros.. Ultimate Verdict
Super Smash Bros. Ultimate is arguably the most highly anticipated game for the Nintendo Switch and it is the biggest one in the series thus far in terms of content. The game is still simple in concept, yet still as addictive as ever with virtually anyone being able to enjoy alone or with friends both offline and online.
With achievements yielding in-game rewards and gamers having to unlock all the characters simply by playing through the game, it gives the gamers incentive to continue playing and trying out everything that the game has to offer. Nintendo has certainly outdone themselves this time with this entry of the series, and there is still more to come to the game in the future as DLC.
It is a must-buy game for all Nintendo Switch owners. With that, I give Super Smash Bros. Ultimate our coveted Gold Pokdeward.