Review
Tecware Phantom RGB mechanical keyboard review; best value keyboard in the market?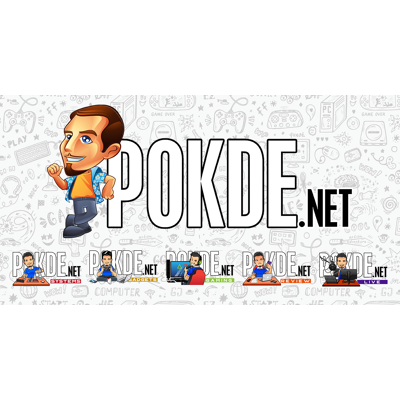 Positives
+ Simple design is perfect for use anywhere
+ Nice touches like the attached USB cap and integrated keycap puller are nice to see
+ Driver software is convenient to use for lighting customizations or macro assignments
+ RGB illumination is bright
+ Oetemu Brown switches are good
+ Full NKRO is great for button-mashing games
+ Doubleshot ABS keycaps will be quite durable
+ Affordable
Negatives
- Fixed USB cable without visible stress relief
- Stabilizers are noisy
Introduction
Mechanical keyboards are becoming more and more accessible. While they were once the playthings of those with deeper pockets, they have been increasingly affordable as of late. This has been accelerated with Chinese brands producing cheaper switches, and Chinese OEMs packing the cheaper switches into cheaper keyboards. Today we will be taking a look at the Tecware Phantom RGB, a mechanical keyboard that comes in at half the price of your popular RGB mechanical keyboards, and is actually more affordable than the recently reviewed Razer Cynosa Chroma, which is a membrane keyboard.
Unboxing
The packaging looks pretty sleek, with white text on an all-black surface. The keyboard's image is UV coated onto the black surface, giving off a very premium vibe. Of course, they did not forget to print the words RGB in a colorful frame.
Moving on to the back, you will see that Tecware is pretty generous with the information regarding this keyboard. So you have SMD RGB LEDs, modular mechanical switches, doubleshot ABS keycaps and a gold-plated USB connector. Not really stuff you find on the lower end of the price spectrum, but well, it's all here. There is even  a driver software for this keyboard, which is even rarer at this price point.
In the box you get the Tecware Phantom RGB, spare Oetemu Brown switches, switch puller and the user manual.
Appearance
Once out of the box, the Tecware Phantom RGB is pretty standard looking. Low key even. There isn't a Tecware logo on the top panel. You get the full 104 keys and not a single key more. The keys are mounted directly on the gunmetal grey backplate for a "floating key" design which is great for maintenance. The bezels are also very narrow, resulting in a minimal footprint for a full-length keyboard.
The side of the keyboard feature a cutout which reminds me of my daily driver, the MasterKeys Pro S, which also sports a similar cutout. The edges are also trimmed for a keyboard that is actually octagonal and not a plain ol' rectangle. The only branding visible on this keyboard is the word PHANTOM emblazoned on the front edge.
The underside of the Tecware Phantom RGB is where things get interesting. While you usually get keycap pullers with most of the better mechanical keyboards, this is the first time I have seen one integrated into the bottom of the keyboard. The cable is non-removable, but the Tecware Phantom RGB features routing channels to help you do some cable management.
Taking a closer look at the cable, you will see that this a really good quality cable. Solid, tight weave for the sleeving, and the gold plated connector even comes with a cap that is attached to the grip. Usually you will lose this kind of connector covers, but not this one here since it's attached to the body of the connector itself.
The Tecware Phantom RGB doesn't really awe in terms of looks, but hey, there really isn't much flexibility in terms of keyboard designs anyway. Unless you want to slap on excessive bezels just to add more flair to it. Well, no thanks, I like my keyboards compact and clean, and the Tecware Phantom RGB is great the way it looks right now.
Specifications
| | |
| --- | --- |
| Body material | Plastic with aluminium top plate |
| Keycap | Doubleshot ABS |
| USB report rate | 125/250/500/1000 Hz |
| Switch type | Oetemu Brown RGB |
| KRO | NKRO |
| Anti-ghosting | Yes |
| Microprocessor | N/A |
| Cable | 1.8m braided, non-detachable, gold-plated connector |
| Weight | 1140 g |
| Included accessories | Keycap puller, switch puller, 4x replacement switches, user guide |
User Experience
Like any keyboard, it works as soon as you connect the USB connector to a vacant USB port on your system. You can use it without installing the driver software, but I definitely recommend doing so. I don't really see the point of having RGB if you aren't looking to customize it. The driver software can be downloaded here. For those who are going to use this keyboard with any other OS, the user manual actually has a nifty guide to allow you to take advantage of all the features.
The UI looks pretty good. It's simple and everything you want is within a click or two. While it may not be offer too many features, do take into account that most of its peers in this price range don't even have a driver software. You get a choice of 19 lighting modes, choose whether you want the effects to go through all 16.7 million colors or just a single color, and you also get the option to tweak the speed and even direction of the effects in certain effects. My personal favorite is the Hurricane effect, which has the colors spin around the center of the keyboard. Macro programming is very easy but I admit to taking an extremely long time to discover how to assign my macros.
The software is actually split into two parts, the LED Editing Mode and the Macro Editing Mode. However Tecware didn't really make it clear, so the way to assign macros is actually to click on Disabled LED Editing Mode, and you will be in Macro Editing Mode. Here you just need to click any key to reassign its function, assign a macro or even program any key to work as media keys or shortcuts when you press it together with the Fn key. The selection of shortcuts and media controls are limited, and they are the same ones as the ones already available on the F1 – F11 keys.
Now that we are done with the software, what about the RGB illumination? This is Tecware's first RGB keyboard, and they did well by going with SMD LEDs. Not like they have a choice when they decided to go with removable switches, but SMD LEDs are usually more reliable than standard through hole LEDs. However due to the grey backplate, the colors won't diffuse all over the keyboard. The legends on the keys are well illuminated, but that's about it. You don't really get the sexy glow I have come to expect from RGB keyboards. The keycaps here are doubleshot ABS so I doubt I will be changing them anytime soon. It's nice to see that Tecware didn't just go with the most popular China OEM for these doubleshot ABS keycaps, as I have seen hideous ones on quite a few keyboards in the budget price range.
The typing experience on the Tecware Phantom RGB is pretty good. While Oetemu Brown switches are rated at 45g of actuation force, I am not too sure about their specifications as they are tangibly stiffer than my Cherry MX Brown RGB. Most keyboard enthusiasts will tell you that Cherry's RGB switches pale in comparison with the non-RGB version, but I had both kinds of Cherry Brown switches, and I don't remember them being this stiff at 45g. The tactile bump is quite noticeable on these Oetemu Brown switches, actually more so than on my Cherry MX Brown RGB switches. The keys also have very little wobble to them, a sign that these switches are built to fine tolerances. I actually started my review with some skepticism about what Oetemu can bring to the table, but after typing out my research manuscript, my fair share of articles here and also this review, I must say Oetemu offers an excellent experience that doesn't suck in comparison to Cherry switches.
You do get full NKRO here and Windows will detect as many keys as you can mash in one go, even if its 104 keys. There is also no ghosting to speak of, so you get 100% of your keypresses off. No more blaming the keyboard for failed skill casts, as it's all you.
If I were to complain about my experience with the Tecware Phantom RGB, it's the stabilizers. They sound pretty loose. I do like that the stabilizers here are all Cherry stabilizers, which makes keycap removal and replacement easier than it is with Costar stabilizers. The doubleshot keycaps are also rather thin, contributing to some additional noise.
Conclusion
With the price tag in mind, this is an amazing keyboard. Sure, there a few flaws here and there like the hollow body and slightly confusing UI in the driver software, but hey, its an RM219 keyboard we are talking about here. For RM219, you are getting RGB illumination, solid Oetemu switches that can be replaced at a moment's notice, doubleshot keycaps that don't suck, and a nifty software to let you customize the Tecware Phantom RGB to your heart's content. Is it worth the money? Hell yes! This is an amazing entry into the world of mechanical keyboards. I can't wait until Tecware updates their TKL boards with RGB as well. Now, that would be my perfect keyboard. With that said, this is definitely a keyboard worthy of our Gold Pokdeward!