AMD Ryzen 3000 processors leaked out by Singaporean retailer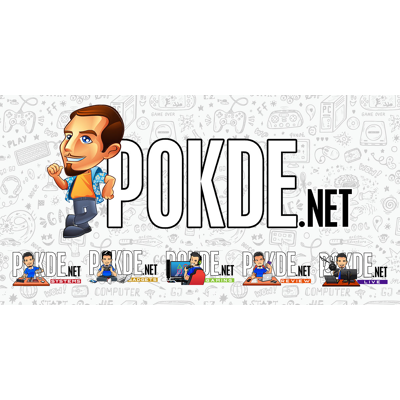 Singaporean retailer Bizgram has just recently published a product catalog featuring the AMD Ryzen 3000 series of processors. These CPUs have yet to be announced, with an expected launch date of 7th July 2019. However lending credibility to this leak is the fact that Bizgram has reportedly leaked out the 9th Gen Intel Core processors' pricing before they were introduced as well, with surprising accuracy.
If Bizgram's pricing is to be believed, we will be seeing new Ryzen 3000 processors based on the Zen 2 architecture start from as low as SGD 151 (~RM454). The rumored 16-core, 32-thread Ryzen 9 3850X was listed as well, for a surprisingly affordable SGD 760 (~RM2285).
Here are the prices for the Ryzen 3000 processors leaked by Bizgram:
AMD Ryzen 3 3300 – SGD 151 (~RM454)
AMD Ryzen 3 3300X – SGD 196 (~RM589)
AMD Ryzen 3 3300G – SGD 196 (~RM589)
AMD Ryzen 5 3600 – SGD 271 (~RM815)
AMD Ryzen 5 3600X – SGD 349 (~RM1049)
AMD Ryzen 5 3600G – SGD 303 (~RM911)
AMD Ryzen 7 3700 – SGD 455 (~RM1368)
AMD Ryzen 7 3700X – SGD 501 (~RM1506)
AMD Ryzen 9 3800X – SGD 684 (~RM2056)
AMD Ryzen 9 3850X – SGD 760 (~RM2285)
If these prices are true, Intel will be looking at a serious problem as these new AMD CPUs are rumored to feature much higher clocks, and with the higher core counts, they will even annihilate most of Intel's lower end HEDT processors. Their higher-end HEDT processors may have a better fighting chance, but once AMD introduces the Threadrippers based on the new 7nm Zen 2 architecture, all bets are off.
For those who aren't into pure brute performance, the Ryzen 3300G and Ryzen 3600G may pose as pretty interesting propositions. Having an APU that's capable of some casual gaming is a dream, and AMD looks set to realize it. It remains to be seen if the Ryzen 3000 APUs for desktop will come with 7nm Zen 2 CPU cores, or will follow in the footsteps of their mobile counterparts and feature 12nm Zen+ cores.
Until these processors are launched, take this rumor with a pinch of salt. The pricing does seem pretty legit though if we go by what we have seen from AMD.
Pokdepinion: I would break my piggy bank to get myself a Ryzen 9 3800X!