Review
Edifier P293 in-ear Earphones Review – Pleasuring Both Your Ears and Your Wallet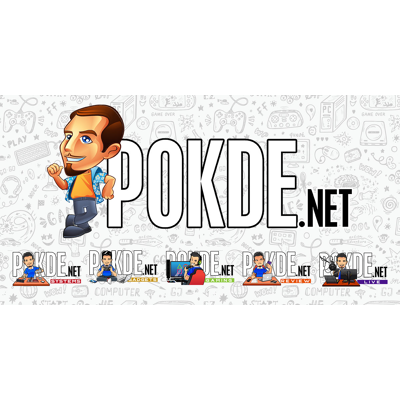 Positives
+ Comfortable design
+ Satisfying audio
+ Fantastic bass
+ Built-in mic is clear and no break-ups
+ Good accessories such as a carrying pouch and replacement earbuds
Negatives
- Easily tangled wires equals easily irritable person
- Plasticky design makes it feel a little cheap
Earphones are becoming more and more omnipresent in today's world, almost becoming as important as smartphones themselves. Which is why Apple's 'courageous' decision to remove the earphone jack became such a hot topic last year. Earphones have evolved from simply being listening devices, you can use them to make phone calls, watch movies and it can even become makeshift remotes. Heck, some people use earphones to prevent other people from talking to them. Now that's some power!
Now here with me is the P293 in-ear earphones from Edifier, a budget pair of earphones that should please the ears as well as your wallet. Is it actually good? Read on to find out folks.
Unboxing
The Edifier P293 I have here comes in a small, very simple and very green box with graphics striking enough to catch your attention I hate it when some companies overload their boxes with ungodly colours and bizarre graphics that sometimes make you feel like you just came out of a date with Tommy Chong.
The back of the box also showcases the simple design as the front and the Edifier P293's specifications.
Here's everything out of the box. I have to say that Edifier is quite generous here as they have provided a very nice carrying pouch, different sized replacement earbuds, a wire clip and a separate 4-pole connector for you audiophiles out there. Oh and a user manual.
Appearance
The angled placement of the ear plug design on the P293 makes for a very comfortable wear without your ears feeling pressured with prolonged use.
The Edifier P293 uses a 1.2m flat noodle-like cord with zip cord type contraption. Useful for those who lead an active lifestyle, less chance for the earphones to pop out while you're out and about doing stuff.
The Edifier P293 has a built-in mic with a button that you can click to answer calls and control your music.
Specifications
User Experience
As I mentioned before, the Edifier P293 is a very comfortable pair of earphones to use. The angled design makes the earphones easier to stay in your ears without annoyingly popping off when you accidentally turn your head in a different direction. The Edifier P293 is probably the only pair of earphones I've used that managed to stay firmly in my ears when I sleep, considering how I regularly toss and turn violently in my sleep as if I'm in a rocking boat. Also, when the ear plugs are placed just right you can pretty much enjoy your music without external sounds bleeding through to ruin your experience.
The sound quality of the Edifier P293 is fantastic. The 10mm 'MEGABASS' driver really does it's job amazingly well considering this thing's price-point. It's mind-boggling how Edifier can continue making superior products like these without the need to torture your poor wallet.
The in-built microphone also does its job well. The placement of the mic is just right and voice calls are great and clear. The in-built mic also comes with button underneath which you can use to pause and play your music. You can also skip tracks by double pressing the button.
Conclusion
I don't really have many bad things to say about the P293. Edifier is clearly a master at making bang-for-your-buck products and this is no exception. The sound is amazing and it's so comfortable too use. If you're looking for a good pair of earphones and you're not willing to spend a lot this is definitely the one for you. With a retail price of RM99 this is well worth the buy.
You can also get the Edifier P293 for a cool 20 bucks cheaper if you check out Harvey Norman's website. Don't thank me, readers. I'm always happy to help get you cheaper prices.