Review
Edifier W280BT in-ear wireless earphones review; sporty enough for the gym, good enough for casual listening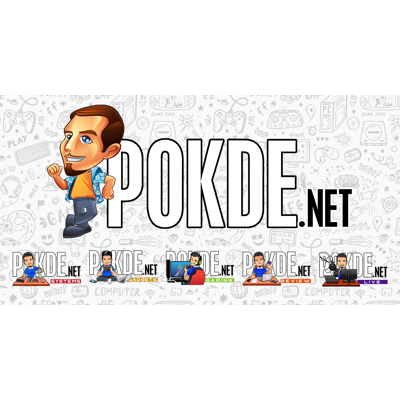 Positives
+ Sporty design offers a comfortable and secure fit
+ Sweat-resistant with IPX4 rating
+ Easy-to-use controls
+ Decent sound quality
+ Great battery life
+ Unobtrusive low battery warning
+ Affordable
Negatives
- A pouch would have been great
- Takes a tad too long to turn on
- Sound quality could be improved upon
Introduction
Edifier has some great personal audio products like the Edifier H850 and Edifier H297., but they are better known for their impressive bookshelf speakers, such as the Edifier R1700BT and Edifier S880DB. Today we will be taking a look at one of their Bluetooth in-ear earphones, the Edifier W280BT which appears to be suited for the fitness buffs out there.
Unboxing
The Edifier W280BT comes in a pretty simple but eye-catching packaging. The one we have here is the Red variant, which is all the more striking with the red wingtips and cables standing out from the black background.
The specifications and features are all listed on the back of the packaging. You also get a peek at the four color options available for the Edifier W280BT. I am pretty sure the Black + Red variant is the prettiest of the four.
Three sets of wingtips, three set of eartips and a microUSB cable are included in the package along with the Edifier W280BT. A pouch would have been nice but perhaps Edifier wants to reserve those for their higher end models like the H297.
Appearance
Chunky. That's a word I would use to describe the Edifier W280BT's earpieces. They are really quite big owing to the dual-battery design Edifier adopted for this model. The wingtips should help to keep the Edifier W280BTs in your ears even with their substantial size though. Speaking of which, the wingtips are quite big as well. The earpieces are also magnetic, so you can safely wear these as a necklace if you want to. The Edifier W280BT is also IPX4-rated, so your dripping sweat will do nothing to it.
The connecting cable is thin and pliable, pretty much what you want from a pair of sports earphones. The remote module which also houses the microphone is on the left. It is small and light, so it won't be bouncing around too much when you workout with them.
Specifications
| | |
| --- | --- |
| Drivers: | 8mm dynamic Neodymium driver |
| Frequency response: | 20 Hz – 20 KHz |
| Sensitivity: | 100 ± 3 dB |
| Impedance: | 16 Ω |
| Input: | Bluetooth 4.1 |
| Battery life: | 6 hours playback, 150 hours standby |
| Charging: | 120 minutes |
| Weight: | 16 g |
User Experience
The replacement eartips and wingtips allow you to customize the fit of the Edifier W280BT to your ears. The nozzles of the Edifier W280BT feature a rather big bore, which is something you will have to keep in mind if you enjoy tip-rolling.
With that said, once you find the correct eartips for your ears, the Edifier W280BT will stay put and are very comfortable. The Edifier W280BT will take a pretty long press to turn on, and an even longer one to enter pairing mode, so you will have to be patient with this pair of earphones. Once paired, the volume buttons perform double duty to move forward or backwards in your playlist, while the middle key can be used to accept calls, or double tap it to bring up Google Assistant.
Sound wise, I was probably expecting less from earphones that are designed for use during sports activity. I was pleasantly surprised by a pretty good experience, one that I can definitely live with even if I am not working out. The bass is punchy, albeit a little loose when it comes to control. Mids are a little suppressed, while the upper mid and highs seem to be a little boosted to give an impression of more detail than it actually offers. Sound isolation is pretty good, so good that it would be dangerous to run outside with these.
Battery life is better than claimed. Edifier claimed 6 hours of battery life, but I managed to use it for more than 8 hours over a week before it finally shut itself off. I really liked that in its last few moments, it did not incessantly beep. It only made a low beep once, and the LED flashed red instead of blue. It then peacefully went to sleep after I ignored its notification. If I were to nitpick, a feature I wished the Edifier W280BT had was the ability to shut itself down when the two earpieces are stuck together.
Conclusion
The Edifier W280BT is a pretty decent pair of sports-oriented earphones that I wouldn't mind wearing daily. They do not let outside noise in, which is a bonus in the safe confines of a gym but might put you at risk when outdoors. For RM139, I think these make a great option for those who can't afford the Jabras and Jaybirds but want some good sound to accompany them on their runs. Sure the sound quality might not be the best out there, but for the price, I think its well justified. Throw in IPX4 waterproofing and the very comfortable yet secure fit, the Edifier W280BT is worthy of our Silver Pokdeward.
Our thanks to Edifier Malaysia for the Edifier W280BT in this review.