Review
ROG Cetra Review – USB Type-C gaming earphones with Active Noise Cancelling (ANC)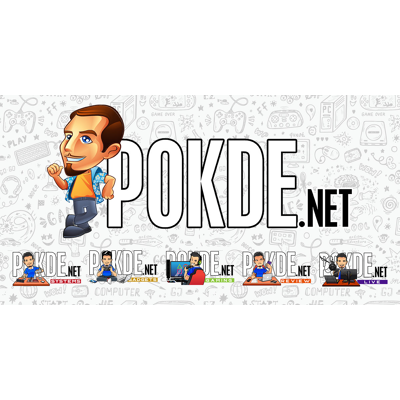 Overview
The ROG Cetra is ROG's first ever earphones. It has active noise cancelling (ANC) which reverses with ambient sound, and uses Type-C to deliver it's prowess.
Positives
+ Beautiful outlook, love the ROG lighting
+ Good amount of accessories included
+ Compatibility with plethora of devices
+ Clear audio further improved with ROG Armoury
+ Very clear microphone
+ Very sensitive noise cancelling and ambient sounds
Negatives
- Rubber cable and not nylon braided
- Could have improved lows configuration for better bass
- More foam tips sizes would have been appreciated considering its ANC earphones
Introduction
First introduced at Computex 2019, the ROG Cetra is ASUS ROG's first attempt on their very own IEMs. ASUS has had years of experience in the audio department whether it's on software level or hardware level. In fact, they even have their very own "Golden Ear" team in Taiwan dedicated to audio engineering. ASUS has had various IEMs before this; EL33, ZenEar, ZenEar Hydra, ZenEar Pro, ZenEar S and the ZenEar Titan. So, ASUS having a pair of IEMs is not as interesting as its ROG division having one, because then this means that ASUS has done its level best to produce what it would consider excellent. Does the ROG Cetra live up to the ROG emblem?
Unboxing ROG Cetra
The ROG branding is pretty obvious here with dark grey colors fused with the signature red giving a rather vivid look. Simplicity at its best.
But look, let's get it clear. Headphones are audio peripherals that go around your head (hence headphones) and earphones are audio peripherals that only stick around your ears (hence earphones). If I mention "ROG Cetra USB-C ANC gaming headphone" without actually showing the product, what comes in your mind? That's my point. Here onwards, I will call it earphones and disregard the headphones mention.
I really love the back of the box. In one glance, it details everything that you need to know about the ROG Cetra earphones.
Magnetically locked, the box flips sideways unveiling itself and you are immediately presented with a beautiful ROG emblem clad pouch sitting right below the pair of earphones and its controller. Look at the detail of this packaging, as the right earphone unit is turned sideways immediately giving a full overview of how the product looks like. Use the ribbon to pull out the top layer and the rest of the accessories lie underneath.
Taking everything out, you have pretty much everything to get you going. Clockwise from left, we have the ROG Cetra earphones, a quick start guide, an exclusive ROG hard pouch for stowage, two extra pairs of silicone tips (third pair mounted on the earphones), a pair of foam tips, two extra pairs of ergonomic ear fins (third pair mounted on the earphones), and an ROG branded cord clip.
Appearance
The earphone's driver enclosure has a variety of materials blended here. Three pieces of plastic with different grey hues make up the base unit. This is wired in through a tough rubber padding on which there is an engraving of which side of the tip are you holding. Around the unit, the ergonomic ear fins sits firmly clipped together.
The cap itself is donned with the ROG emblem that lights up when it is plugged in. Above the logo, there is a small hole, in which sits the noise cancelling microphone. This exists on both earpiece caps, dynamically working together to deliver active noise cancelling.
On the other side of the earpiece, you will be presented with the driver that delivers the punches with removable tips.
Moving down the earphone sets, the right earpiece is connected to a microphone about 11cm away via a rubber cable.
Roughly another 11cm away, both earpieces channel into the in-line controller that gives quite some options for playback.
Both connecting cables are secured by a split adjuster to keep your earphone cables better organized.
At the end of the cable, is the gold plated USB Type-C connector with the ROG logo engraved on one side of it.
Specifications
Drivers
10.8mm ASUS Essence Neodymium drivers
Frequency Response
20Hz – 40KHz
Impedence
16 Ω
Connector
Type-C
Cable Length
1.25m
Weight
26g
Microphone
Type
Omni-directional
Frequency Response
50Hz – 10KHz
Sensitivity
-40 dB ± 3 dB
User Experience
The ROG Cetra has pretty much what you would really need in a gaming earphone. Carrying ROG emblem itself means it has some expectations to meet. Aesthetically, this is not even a question. The ROG Cetra looks incredibly beautiful especially when its plugged in and the ROG logo is lit.
Speaking of which, the logo doesn't have RGB which is fine with me because much like my desktop setup that has RGB capabilities, I would resort to red lighting anyway. Then again, having RGB and not having a controller would be useless. And if there is a controller, there would be a need of software which would mean, ASUS would have to make the ROG Cetra niche to a certain demographic of devices – perhaps limit it to PC and mobile phones only. Just to have RGB? I say that's not worth it. Here's why.
The ROG Cetra supports pretty much any device that has Type-C port. I've tested it with my PC, my gaming laptop, my Android smartphones and even my Nintendo Switch. It works like a charm. Just like plugging in a 3.5mm jack. The ROG Cetra is also the first pair of earphones that actually opened my mind into accepting Type-C earphones instead of 3.5mm. Not that I'm dropping 3.5mm. I use Sennheiser IE 80 S earphones which are probably the best 3.5mm earphones that were ever created so my audio tastes are pretty high. But the fact that Type-C allows power channeling for the lighting and Active Noise Cancelling without having a battery in the earphones is definitely useful.
Talking about the Active Noise Cancelling (ANC), with the flip of a button on the controller, you can switch between three modes:
Noise Cancelling – which will cancel off any audio that goes through the microphone on the earphone case
Normal Mode
Ambient Surround – which will activate the microphone on the earphone case and amplify the surrounding sound
Does it work? Oh, a lot better than I thought! From normal mode, switching the earphones to noise cancelling does deliver a sensation of silence. What is normally still audible in the normal mode suddenly gets highly reduced. And when you start playing music or games on it, you can barely hear any external sounds.
To measure how sensitive the noise cancelling microphone is, its prowess is much visible in ambient surround mode. In my bedroom, which is already silent, turning on the ambient surround activates even the air-conditioner noise. When I'm at a restaurant, turning on ambient surround makes it crazier as I can even hear the next table conversation through it. That is really sensitive and its good for it to be this sensitive or else it would render pretty useless much like the noise cancelling on the Sony WF-1000X.
But here's the thing. To really enjoy the ultimate experience of the noise cancelling and ambient surround, I highly recommend to use the foam tips. Squeeze them, then insert them into your ears and let them expand. There is almost no sound leaked when using these ear tips. Which is why I find it even weirder, why did ASUS only include one pair of these and bundled three pairs of the silicon tips which, while are comfortable, deliver less effectiveness of the ANC.
Another thing that I think ASUS can improve on the ROG Cetra is the cable. I don't have any problems with it yet, but since it's ROG, I would have appreciated it using the nylon braided cable instead. Just like the nylon braided cable on their ROG Gladius mouse.
Let's talk about the audio. See, ROG Cetra was designed for gamers. So I have tested it in mostly gaming machines including their own ROG Phone 2. My testing includes 72 hours of burn-in period and using audio with their default settings and no equalizers.
The highs and mids are very well balanced, but the lows could use some punch. For vocals and jazzy music, the ROG Cetra makes an excellent companion. I personally think it could use more bass thumps because the target demographics are gamers after all. Once I bump up the equalizer and give it some bass capabilities, the 10.8mm driver totally rocked it effortlessly. In my Sennheiser IE 80 S, I set the bass knob to about half to get the perfect audio balance. Probably some room for improvement for the future version. Combining this with ANC, that would make the ROG Cetra almost complete!
The microphone? I saved the best for the last. Here's an audio recording sample for your own judgement.
All this, for RM499. Not bad at all, eh?
Conclusion
For a first time, the ROG Cetra has definitely set a very high benchmark for itself too. It cames in a complete package even including an elegant pouch to carry it around. The lighting effects are subtle, the audio is good. This is what a Type-C earphone pair should be. Remember ASUS, these are earphones, not headphones.