Review
32″ Acer Predator XB323QK Review – Versatile Gaming Display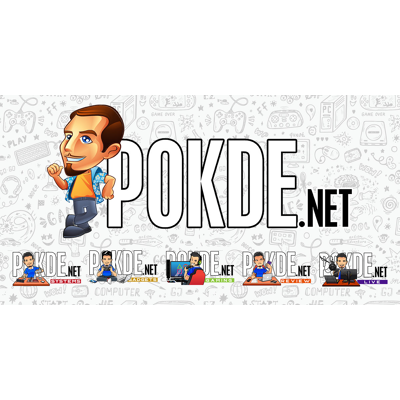 Overview
Need a versatile gaming monitor that is a great fit for next gen console gaming and PC? The Acer Predator XB323QK might be the one you're looking for. Is it worth your money? Let's find out.
Positives
+ 4K 144Hz support
+ Comes with HDMI 2.1
+ Adaptive sync support
+ Glorious RGB lighting
+ Tilt, swivel, and height adjustment capability is excellent
+ Good variety of ports
+ Good enough for color accurate work
Negatives
- A little dim even at max brightness
- Monitor stand is a bit too bulky
- Remote control would be a great addition for convenience
- Pricey
Unboxing the Acer Predator XB323QK
Let's kick off the Acer Predator XB323QK review with the unboxing. Inside the large box, you are expected to find the following items:
DisplayPort cable
HDMI cable
USB Type-B cable
User guide
Warranty card
Power cable
The Acer Predator XB323QK gaming monitor itself
Appearance
The Acer Predator XB323QK is a relatively large gaming monitor at 31.5 inches. Looking at the display, 4K anti-glare display with relatively small bezels on all sides, with the bottom being the most notable as it has the Predator text on it. There's also LED lights on the right side to show if the monitor is powered on.
The buttons to control the monitor is on the bottom. It consists of a power button and six function keys, and each of them are needed to navigate through the monitor's OSD.
Moving to the back, you can see a triangular pattern surrounding the mount, which is also surrounded by the RGB lighting bar. You can find the ports towards the bottom here, which consists of two HDMI ports, a DisplayPort, a USB-C port, a USB-B port, two USB-A ports, and a 3.5mm audio jack. The power connector is on different side residing in solitude.
The stand for the monitor isn't pre-installed but it's easy to install it as you do not require any tools. Just put it in in the rear and it will automatically lock itself in securely. You can find the Acer Predator logo here as well, which explains why it was lacking on the rear of the monitor itself. The legs are rather big, most likely needed to give it proper balance when adjusting the tilt and height.
Overall, the Acer Predator XB323QK gaming monitor looks pretty much like their gaming monitors. In fact, it looks just like the CG437K with less of a chin from the front. The RGB lighting on the rear is certainly a pleasing addition that can help make anyone's gaming setup look more appealing.
Specifications
| | |
| --- | --- |
| Panel Size | Wide Screen 31.5″ (109.22 cm) |
| Panel Type | IPS |
| True Resolution | 3840 x 2160 |
| Display Viewing Area (HxV) | 393.12 x 698.88 mm |
| Display Surface | Anti-Glare / Matte |
| Pixel Pitch | 0.182 mm |
| Brightness | 400 cd/m2 |
| Contrast Ratio | 1000:1 |
| Viewing Angle (CR≧10) | 178°(H) / 178°(V) |
| Response Time | 0.5ms MPRT |
| Display Colours | 1073741824 colours, 30 bits |
| HDR Support | Yes, VESA DisplayHDR 400 |
| Refresh Rate | 144Hz (4K) / 280Hz (Overclockable) (Full HD) |
| Low Blue Light | Yes |
| HDCP Support | No |
| Viewing Modes | Action, Racing, Sports, User, Standard, ECO, Graphic, HDR |
| Adaptive Refresh Rate | Yes |
| Signal Input | 4 x USB 3.0 Type-A (downstream) 1 x USB 3.1 Type-C (PD) 1 x 3.5mm Audio Out 2 x HDMI 2.1 1 x DisplayPort 1.4 |
| Audio | 2 x 4W speakers |
| Power Consumption | 55W, brightness @ 200 nits |
| Chassis Colours | Black |
| Adjustment | Tilt 5° to 35°, Height 130mm |
| VESA Wall Mounting | Yes, 100 x 100 mm |
| Weight | 5.8 kg |
Performance
The brightness of the display when measured at 100% brightness in Standard mode was 153.7cd/m2, and it seems that the monitor was running at 70% brightness by default, which measures in at 126.4cd/m2, both figured being rather dim.
Starting off with the screen uniformity test, the Acer Predator XB323QK performed decently at best. Out of 9 areas with the center as point of reference, 3 of them achieved recommended tolerance, 2 passed with nominal tolerance, and the final 3 exceeded nominal tolerance (dimmer than the center). In simpler terms, this means that brightness is pretty much uniformed across all areas of the screen. I personally don't see a difference, but it is rather dim in general even at max brightness.
Color Accuracy
| | | | |
| --- | --- | --- | --- |
|   | Standard | Standard mode, calibration with DisplayCAL | HDR |
| Whitepoint | 6900K | 6900K | 6900K |
| Average ΔE*00 | 2.08 | 0.05 | 0.14 |
| Maximum ΔE*00 | 38.53 | 0.74 | 0.81 |
By default, the Acer Predator XB323QK has decent color accuracy but it can fluctuate quite a bit, given the high maximum Delta-E figures. After calibrating it using Spyder5 and DisplayCAL, both the average and maximum Delta E figures see a significant improvement, to professional levels of accuracy even. Even HDR mode showed good figures as well..
Gamut
Gamut
Standard
Standard mode, calibration with DisplayCAL
HDR
sRGB
Coverage
98.1%
98.3%
98.5%
Volume
120.5%
120.9%
120.6%
Adobe RGB
Coverage
77.7%
77.8%
77.7%
Volume
83%
83.3%
83.1%
DCI-P3
Coverage
83.7%
83.8%
84%
Volume
85.4%
85.6%
85.4%
For the gamut coverage and volume, there does seem to be quite a bit of improvement after calibration. Overall with 98.3% sRGB, 77.8% Adobe RGB, and 83.8% DCI-P3, the range of colours it can show is pretty wide. This should be adequate for professional creative work, but there are better options specifically for this use case. Since it's a gaming monitor, I see no problems here.
If you want a gaming monitor that will work great as a TV replacement, check out our review of the Acer Predator CG437K P by clicking right here.
User Experience
The Acer Predator XB323QK is a solid choice for gamers who play on multiple platforms, especially next gen platforms like the PS5 and Xbox Series X. You enjoy 4K resolution up to 144Hz, which is pretty insane if you think about it. Even the most powerful of PCs will struggle to push 144 FPS to enjoy the refresh rate in 4K for most games, and the consoles can theoretically do 4K 120 FPS.
The use of HDMI 2.1 and DisplayPort 1.4 makes it possible, as HDMI 2.0 was limited to 4K 60Hz at best. Together with an IPS panel as well as adaptive sync, you'll get great color reproduction, good viewing angles, and smooth yet crisp visuals if your hardware can support it. With the right setting / calibration, it can be color-accurate enough for professional work as well.
Flexibility is a major attraction factor for the Acer Predator XB323QK as you can adjust the tilt, swivel and height of it. This is especially useful for FPS gamers who need a very specific angle to be able to see clearer, but it also helps with easy adjustment in case there's more than one person viewing the monitor.
The first thing you should do when you have the Acer Predator XB323QK monitor up and running is to check out the OSD settings. You have a variety of viewing modes to choose from, and you can adjust specific settings such as speakers, contrast, RGB lighting, and more.
It does have a fair bit of options so it will allow users to customize it to quite an extent. I personally like how the OSD looks, and I find it easy to navigate. The navigation buttons work fine enough on their own but I wished it had a remote control so you can adjust it much easier. After all, the size isn't necessarily something people will be viewing from a close distance.
Gaming on the Acer Predator XB323QK is certainly great on PC, PlayStation 5, and the Nintendo Switch. Unfortunately, I can't exactly push the limits of it with the PS5 as most games are still stuck on 4K 60FPS but on PC, but it does work great on PC still. Response time is pretty fast so if you play FPS or fighting games competitively, I'm sure you'll make good use of it.
The RGB lighting here is one of the better ones around on gaming monitors. Unlike the CG437K, the lighting is built-in instead of having light strips that you have to install yourself. It's also surprisingly bright, which I personally like. As for lighting mode, you can switch between Spectrum, Wave, Star, Static, Shifting, Filling, Breathing, Motion Point, and Zoom. Personally, you're better off using the RGB Light Sense software rather than the OSD for an easier time.
The Acer Predator XB323QK has built-in 4W stereo speakers. You can get audio transmitted from devices, like the PS5 and Nintendo Switch for example, via HDMI and it will automatically play the audio. The volume is decent but the sound quality is lacking bass and the crisp detail of a standalone speaker. Only use it if you have no other choice for audio.
Acer Predator XB323QK Verdict
The Acer Predator XB323QK monitor is a versatile gaming monitor that works great for both PC and next gen console gaming. It's even color accurate enough for professional work, which is a major plus point. Put all of the additional benefits like 4K 144Hz support, adaptive sync, and RGB lighting, and you'll have quite a bit to enjoy with this.
At the end of our Acer Predator XB323QK, I award this gaming monitor with our Silver Pokdeward.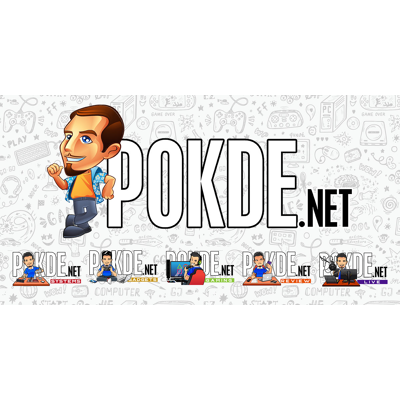 Big thanks to Acer Malaysia for sending us this monitor for the purposes of this review.