Review
Acer Predator CG437K P Review – Monster Among Monitors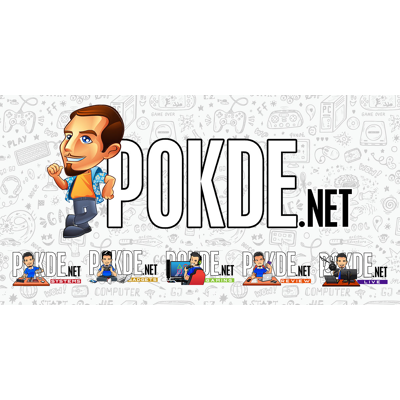 Overview
Looking for a TV for gaming that has the capabilities of modern PC monitors? Or perhaps a gaming monitor with a size that is comparable to TVs? Look no further than the Acer Predator CG437K P. Is it worth your money? Let's find out.
Positives
+ Up to 144Hz refresh rate
+ Glorious 4K resolution with great colour reproduction
+ As large as modern day consumer TVs
+ Suitable for next generation gaming
+ G-SYNC capable
+ RGB lighting
+ Stand has platform to place gamepads on
+ Good variety of connectivity options
+ Remote control is a lifesaver
Negatives
- RGB lighting implementation could be better
- Need two DisplayPorts to get 144Hz
- There are monitors with better, more accurate colour reproduction
Unboxing the Acer Predator CG437K P
Let's kick off the Acer Predator CG437K P review with the unboxing. Inside the large black box, you are expected to find the following items:
DisplayPort cable
USB Type-B cable
RGB strips
RGB header
Remote control
Power cable
The Acer Predator CG437K P gaming monitor itself
The retail unit should also have a warranty card and user guide included inside. The USB Type-C to USB Type-C cable is optional.
Appearance
The Acer Predator CG437K P is a large sized gaming monitor. It measures in at 43-inches, making it the largest gaming monitor we've reviewed yet. Looking at the display, you have 43-inch 4K anti-glare display with relatively small bezels on all four sides. You have the Predator text on the bottom bezel, with LED lights below that to show if the monitor is powered on. You can also see an NVIDIA G-SYNC stick on the bottom-left corner.
The buttons to control the monitor is on the bottom of where the LED lights are shining. From left to right, the buttons are:
Analog stick / Navigation button
Input switch button (HDMI to DisplayPort, etc.)
Brightness button
Viewing mode button
Power button
Moving to the back, you can see the Acer text in the top-left corner. In the center, it appears to be air vents. The four slits surrounding it appears to be where the speakers are located.
On the left side you can find two HDMI ports and two USB Type-A ports. The rest of the ports are located below the center air vents, facing the bottom.
The Acer Predator CG437K P gaming monitor already has a stand pre-installed. So you don't have to put that one and can use it right out of the box. You can see two sturdy metal frames holding it up, and it also extends to a plastic surface with gamepad icons on it. It's designed this way so you have a comfortable place to put your gamepads on. Due to the nature of the stand, there is no tilt adjustment here so if you want that, you will have to go for a wall mount instead.
Overall, I do like how the Acer Predator CG437K P gaming monitor is designed. It looks like it can easily replace a TV, and it has some smart design choices so you have a proper place to display your gamepads. It's a shame that there is no tilt adjustment but given the size and weight of this, it might be better without it.
Specifications
Performance
To see how well the Acer Predator CG437K P gaming monitor can perform, we test it using DisplayCAL with Spyder5 as our measurement tool. This is the benchmark right out of the box:
It managed excellent scores right out of the box. In case you weren't aware, to get the best possible scores, it's recommended to get a score less than 1 for average ΔE00. As for the maximum ΔE00, it's best to score less than 3. It's interesting as Acer themselves promoted this with ΔE<2, and our results definitely proved that.
As for the colour gamut, the Acer Predator CG437K P gaming monitor managed to cover 99.9% sRGB, 79.5% Adobe RGB, and 89.2% DCI-P3. For Gamut volume on the other hand, it covers 126.7% sRGB, 80.6% Adobe RGB and 90.1% DCI-P3. The scores are pretty great, making it a viable choice for creative work or if you just need a big range of colours.
We ran the display uniformity test to see if each part of the display are equally lit up, with the centre square used as a guide and compared to the others. In this area, it performs well enough. The Acer CG437K P mostly had nominal scores but two areas saw nominal tolerance exceeded; the top-right and bottom-right corners. It's interesting as I don't personally notice any difference in those areas myself. If you're very particular about this, it's something to look out for.
User Experience
The Acer Predator CG437K P is my favourite product to review in 2020, not just because of what it offers but the sheer joy I had in using it. For starters, it's a proper gaming monitor with G-SYNC support, up to 144Hz refresh rate, has RGB lighting, and has a wide variety of connectivity options. At the same time, it's like a TV due to its size and remote control.
Why is this special to me? Well, most TVs nowadays are still locked to 60Hz refresh rate. Some claim to have higher refresh rates but they're simply adding extra frames to artificially smoothen what you see, resulting in the soap opera effect. However, it's worth nothing that with a single DisplayPort, you will only get 120Hz so if you want the 144Hz experience, you will need to use two DisplayPort connectors from your GPU to the monitor.
Honestly, 120Hz is plenty enough for most people, especially if you're coming from TVs, as you will need to a powerful PC to be able to push frames that high. It's also a solid, futureproof display option since the upcoming PS5 and Xbox Series X is said to support up to 4K 120Hz gaming. As those systems use HDMI 2.1 and this monitor only has HDMI 2.0, you simply need to make use of a HDMI 2.1 to DisplayPort adapter to enjoy it. It will definitely be more cost-effective than a HDMI 2.1-capable TVs.
Keep in mind that this monitor does have NVIDIA G-SYNC so if your PC can support it, you can take advantage of it. This is especially great for resource-intensive games like Battlefield V where the game may get choppy due to low frame rates. You will then get to enjoy a surprisingly smooth gaming experience with it at the cost of a bit of input lag. As for whether it will be beneficial for next gen console gaming with their VRR technology, that is still unclear, but it's still good to have nonetheless.
One area that it lacks from your usual gaming monitor is the ability to tilt / swivel. Due to the sheer size of the display, it would be very hard to engineer the ability here so what you see if what you get, just like a regular TV. If you really want the ability to tilt the display, you will need to use wall mounts.
The first thing you should do when you have the Acer Predator CG437K P monitor up and running is to check out the OSD settings. You have a variety of viewing modes to choose from, and you can adjust specific settings such as speakers, contrast, RGB lighting, and more.
It does have a fair bit of options so it will allow users to customize it to quite an extent. I personally like how the OSD looks, and I find it easy to navigate. The joystick works great but you will be relying on the remote control as it's far more convenient than using the controls on the display. It's worth noting that the remote uses two AAA batteries, which is great.
Moving on to the display itself, the Acer Predator CG437K P monitor is one of the better ones I've experienced myself. Viewing angles are great, colour reproduction is accurate enough to be used for creative work, and the slim bezels make it a more immersive experience as it slowly seems to blend in. By today's standards, the bezels are thicker than a lot of displays out there, but it's thin enough that it wouldn't be an eyesore.
Gaming on the Acer Predator CG437K P also enjoyable. Not only do games look great across PC, PlayStation 4, and Nintendo Switch, the response time is noticeably faster than my 42-inch Philips Full HD TV. This is particularly noticeable for me in games like Tekken 7 (PC and PS4) and Super Smash Bros Ultimate (Switch). You can take advantage of HDR features on the PS4 with this monitor as it has support for VESA DisplayHDR1000.
The RGB lighting here isn't exactly the best, but it certainly is better than nothing. It will come with four RGB strips, which you can connect directly to the monitor via the RGB header. You can then freely place the RGB strips as you see fit. Previously, the RGB strips didn't have any means of sticking to the monitor but now, Acer has included 3M stickers on the back so you can stick it wherever you want to. The picture above is how I did mine.
As for lighting mode, you can switch between Spectrum, Wave, Star, Static, Shifting, Filling, Breathing, Motion Point, and Zoom. You can also adjust the brightness and set to a specific colour (depending on which lighting mode you choose) via the OSD menu.
It's worth noting that Acer Predator CG437K P gaming monitor has an ambient light sensor just below the bottom bezel. This will help the monitor compensate automatically based on how bright / dark your environment is. Moreover, there's a proximity sensor as well which will put the monitor on standby if it doesn't detect anyone around.
Another thing I like about the Acer Predator CG437K P is that the stand has a platform where you can place your game controllers on. It lets me have a cleaner, space-saving gaming setup as I can easily fit in four standard gamepads on the platform.
The Acer Predator CG437K P has built-in 10W stereo speakers. You can get audio transmitted from devices, like the PS4 and Nintendo Switch for example, via HDMI and it will automatically play the audio. The volume is actually louder than I expected and the sound quality is decent. However, it lacks the booming bass and crisp detail of a standalone speaker. If you simply need audio, this will work great in a jiffy but I would recommend standalone speakers for a more immersive experience.
Acer CG437K P Verdict
The Acer Predator CG437K P monitor is great for both PC and console gaming. It has features that's futureproofed for next gen console gaming, and the colours are actually good enough for creative work. It feels like a TV but with the added benefits of a gaming monitor.
While the RGB lighting implementation could be better and the lack of the ability to tilt the display may turn off some users, I honestly have no complaints about this monitor. The only reason why anyone would say no to this would be because they need a gaming monitor with higher refresh rates, or a display with better colour reproduction.
At the end of our Acer Predator CG437K P review, I award this gaming monitor with our Gold Pokdeward.
Big thanks to Acer Malaysia for sending us this monitor for the purposes of this review.