Review
Sony MDR-1000X wireless headset review — noise cancelling beyond compare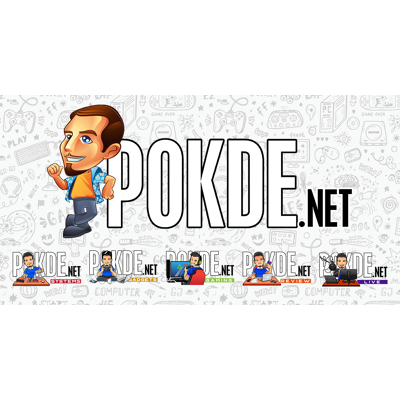 Positives
+ Excellent active noise cancellation
+ Very bright and pristine sound quality
+ Good battery life
+ Effortless to pair with Bluetooth devices
+ Soft and comfortable ear pad materials
+ Fits most big heads with extendable arms
+ Excellent build quality, very sturdy construction
+ Comes with Sony's LDAC features
Negatives
- Not suitable to sleep with
- Lofty price keeps it out of reach of many
- Can sound rather "sharp" when listening at high volume
We have received quite a number of wireless headsets to review and it's not that hard to tell that it has becoming sort of a trend nowadays for all manufacturers of audio equipment. It all started when the iPhone 7 and some Android smartphones followed suit in ditching the 3.5mm audio jack. The latest addition to our reviews, the Sony MDR-1000X is a new wireless headset from the Japanese company and is said is the best noise cancelling wireless headset you can get in the market. But first, let me tell you that good stuff don't come cheap, and Sony is asking for RM 1699 for this sweet piece of kit.
Unboxing

The packaging design is quite simple and clean. We have a sleeve with a shot of the headset itself with some features highlighted such as wireless noise cancelling, NFC and Bluetooth capabilities, Sony's LDAC audio technology and DSEE HX audio technology to upscale and reproduce clearer high-range sound.
At the back we have all the detailed specifications of the Sony MDR-1000X as well as more images of the product itself. Also, there is a quick guide for the Sony MDR-1000X gestures.
The actual packaging slides out from the sleeve. The Sony branding is finished in shiny silver, a stark contrast from the rest of the black package.
Inside the box, we have a clean hard case which feature minimal branding.
After digging in the box, we find the Sony MDR-1000X inside the hard carry case, a 3.5mm cable, an airline audio splitter and also a microUSB cable for charging.
Appearance
As expected from a pair of premium headset, the Sony MDR-1000X can be folded for easy storage in the provided hard carry case. The carry case is very nicely designed as it also features little pockets for the cables and airline splitter. In case you forget how to use the headphone, the hard case features a quick user guide on its inner surface.
Sony MDR-1000X's construction consists mainly of plastic, which makes it feel very light. Rest assured that the plastic here is not your usual kind though as it still looks far more luxurious compared to any headset that I have used before. Sony MDR-1000X is available in two color options, a premium-looking beige and also the subtle black variant we have here today.
For the headband, it uses metal to make it more durable. The padding on the headband is thick and soft for comfort even over extended periods of usage.
All the buttons, audio jack and charging port are located along the bottom edge of the driver housings. It still features a 3.5mm audio jack on the left shell in case you want to use it in wired mode, and it juices up via a microUSB connector over on the right shell. On the left ear cup, we have a total of 3 buttons which are the power switch that is also used when Bluetooth pairing, noise cancelling and ambient sound buttons. The noise cancelling and ambient sound buttons enable features that are really quite interesting, which I will save for later.
Other than the NFC tag on the right housing, the Sony MDR-1000X comes with a touch-sensitive pad. With swipe and tap gestures, it allows to skip tracks and control the volume.
There is more with the gesture control as you can activate your smartphone's voice assistant too. Both earcups are made of plastic and covered with synthetic leather for a premium looks and feel.
Sony MDR-1000X comes with 40mm neodymium drivers. Soft synthetic leather earcups designed for comfort even over extended periods of listening and will cocoon your ears in its soft embrace. Upon closer inspection, I found no ventilation for your ears which might spell trouble in the rather warm climate we have here in Malaysia.
The head slider is quite long and will fit some really big heads. Looking at the Sony MDR-1000X from the side, you can be forgiven if you thought less of it, as there really isn't much to see aside from a "wireless" label and the Sony branding.
Specifications

User Experience
Let's start with the noise cancellation. This is really the best feature this pair of headphones offer. It is so effective, I can guarantee it will make you feels uncomfortable the first time you wear it. As the headset isolates you from all the ambient noise, your ears will adapt to the silent surrounding. The quieter it is, the more sensitive our ears get to try and compensate for the loss of stimuli, making me feel quite uncomfortable at first. It took me several hours to adapt to the situation. The Sony MDR-1000X offers by far the best noise cancellation I have experienced to date.
Sony has designed the right housing with touch controls and the left one with function buttons. By performing gestures on the right earcup, you can control the volume with up and down swipes. Skip tracks with left or right swipes and pause and play with a double tap. It also can be used to activate your smartphone's voice assistant. Another interesting feature is when you cover the right earcup, it will automatically activate the microphones on the outside of both the earcups, letting you hear the surrounding noises (or voices) while lowering your music's volume. The NC and Ambient Sound features impressed me too. Basically, what it does is block ambient noise and voices, or you can even block ambient noises but let voices reach your ears. Perfect for having a conversation in a noisy environment!
During my testing, the Sony MDR-1000X really has a good battery life. Sony claims that the Sony MDR-1000X can deliver up to 20 hours of usage within a single charge. Charging it takes approximately three to four hours to fully juice it up.
Let talk about the Sony MDR-1000X's sound quality. As the headset did a very good job at noise cancellation, it creates a very immersive sound experience. Sony MDR-1000X is packed with an abundance of audio technologies such as active noise cancelling, aptX audio codec and DSEE HX. Reproducing music in high fidelity is not a problem at all. Sony MDR-1000X audio quality is crystal clear, I can hear every instrument's sound effortlessly, which I find to be a truly exceptional listening experience.
A headphone that is very good at the upper frequencies can actually make me uncomfortable, as I found the highs to be piercing when I increased the volume. Low frequncies are excellent with just the right amount of high quality bass, making it give a strong kick but not overpower the rest of the track when listening to drum and bass-heavy songs. I had goosebumps when listening to Kishi Bashi's "Ode to My Next Life" with the MDR-1000X. When listening to Tuxedo – Do It and Aaron Smith – Dancin (KRONO Remix), both songs sound great, with the bass in the Tuxedo's "Do It" particularly standing out.
ARVE Error: need id and provider

During my test with the headset, I only listened to Youtube tracks and audio files encoded in MP3 and FLAC formats. I can't test how it sounds with LDAC as I don't have a device with me that supports the technology. Pairing the headset with my ASUS ZenFone 3 and ASUS ZenBook is really effortless, just like the Edifier W855BT I reviewed before. If you have a NFC-capable device, you can pair it even easier by just holding your device to the MDR-1000X to pair them.
For the build quality test, I did try to sleep with the Sony MDR-1000X on my head, just like what I did with the Edifier W855BT. I found the Sony MDR-1000X unsuitable to use during sleep because of the right earcup being quite sensitive. When you are lying on your right side, you will inadvertently activate the microphones which will channel ambient noise and lower your music volume.
Conclusion
So far, Sony MDR-1000X is the best noise cancelling headset I have ever tested. In terms of features the Sony MDR-1000X really has some great features, among which I particularly found the gestures like covering the right earcup to activate the microphones interesting.
Sound quality can be very subjective. While I found listening to music on medium volume to be pure bliss, I personally think that it can sound too "sharp" to my ears when I raised the volume. Thanks to the crystal clear pristine sound, listening to each note and instrument is effortless.
Priced at RM1699 inclusive GST in retail, Sony MDR-1000X is not something I could afford to buy at the moment. If I am an audio enthusiast I would definitely save my money for the headset. Sony MDR-1000X impressed me a lot with its active noise cancellation features. After taking everything into account, Sony MDR-1000X definitely deserves our Gold Pokdeward.