Review
Xiaomi 11 Lite 5G NE Review — literally lite!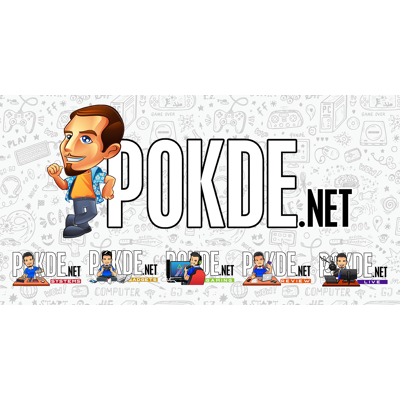 Overview
The Xiaomi 11 Lite 5G NE is really light, true to its name. Tipping the scales at less than 160g, it is the lightest smartphone we have tested. But don't let that fool you: the performance is right up there with flagship-class devices from two years back!
6GB+128GB: RM1199 (SRP)
8GB+128GB: RM1399 (SRP)
8GB+256GB: RM1599 (SRP)
Positives
+ Matte glass back looks and feels awesome
+ Thin-and-light design will find favor among those with daintier hands
+ Excellent performance in benchmarks
+ Still comes with support for microSD expansion
+ 90Hz OLED display is nice to have
+ Decent camera performance, ultra-wide camera with Night mode performs well
Negatives
- Glossy plastic frame
- Poor audio from the stereo speakers
- Haptic feedback lacks the precision and tautness of recent mid-range offerings
When Xiaomi launched the Mi 11 Lite in Malaysia, quite a number of us were disappointed that it was not the Mi 11 Lite 5G that was available in other regions. Instead, we got a Snapdragon 732G-powered device, rather than the significantly more interesting Snapdragon 780G that was in the Mi 11 Lite 5G. Fast forward a couple of months, we now have the Xiaomi 11 Lite 5G NE. Why NE? Don't ask me, but this comes with 5G, and is pretty much the same device as the Mi 11 Lite 5G, except for its chipset. With all that said, is it worth getting? That's what we will try to find out today.
Unboxing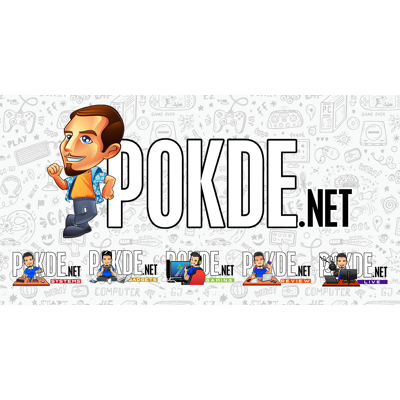 From the outside, the main difference would probably be the fact that the Xiaomi 11 Lite 5G NE no longer bears the "Mi 11" naming. Since Xiaomi's rebranding exercise, this is the Xiaomi 11 Lite 5G NE. You might also notice the new Xiaomi logo with curved edges. Aside from that, it is virtually identical to the Xiaomi Mi 11's packaging.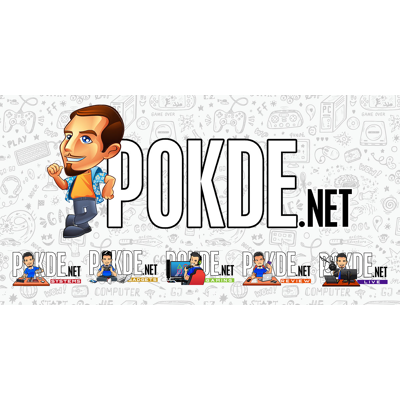 Inside, we still get a charger, so that's a bit of relief. As usual with Xiaomi devices, the Xiaomi 11 Lite 5G NE comes with a soft TPU case and a minimalist SIM ejector tool. There's also your usual set of documentation. One thing that's missing from the packaging of the Xiaomi 11 Lite 5G NE is a 3.5mm dongle, which should be available with retail units, as the Xiaomi 11 Lite 5G NE lacks a 3.5mm jack.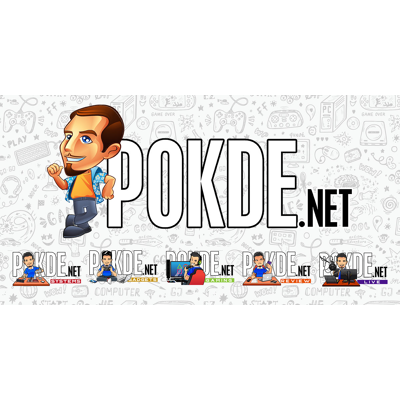 The included power adapter supports the 33W fast charging that the Xiaomi 11 Lite 5G NE supports. There are also a few other higher charging rates supported by the power adapter, which means that you can use it for faster-than-10W charging even on older devices. But I think at this point in time, I am just happy to see a charger in the box.
Appearance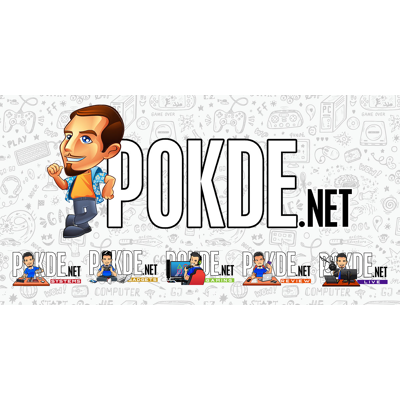 Xiaomi went a slightly different direction with the Xiaomi 11 Lite 5G NE. Instead of going with a sexy, curvy back like the Mi 11, the Xiaomi 11 Lite 5G NE has a flat matte glass back. The blue hue we have here is dubbed Bubblegum Blue and was featured on the Mi 11 Lite as well. There's a touch of iridescence, with it taking on yellowish tones when the light hits it just right. It looks good and feels pretty premium in the hand.
There's no curved glass on the front, but that's to be expected given the price segment that the Xiaomi 11 Lite 5G NE is targeting. Instead of notches, we have a small punch hole in the corner of the display. Xiaomi could probably have moved it even further into the corner, considering that there's a somewhat substantial bezel around the corners of the device. But even as it is, the punch hole is barely noticeable in normal use.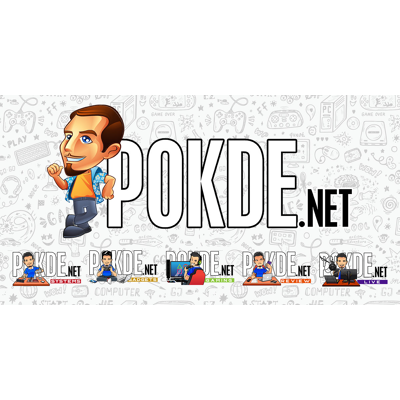 Over on the bottom, we find the USB-C port, as well as the primary loudspeaker and SIM tray. Nothing too fancy here, but it is pretty evident that the entire frame is made of glossy plastic, which is my least favorite material to have on the sides of my phone. Give me matte plastic any day.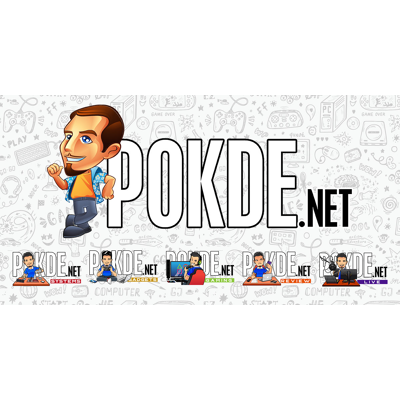 The frame continues into the sides, where we have a small-ish fingerprint scanner-cum-power button. The volume rocker is right above it. I am not sure why Xiaomi really likes to make these protruding fingerprint scanners, as I prefer a more conventional inset one over this. It might just be me though.
As a whole, those of you who has seen the Xiaomi Mi 11 Lite will probably find the Xiaomi 11 Lite 5G NE really familiar. It seems like Xiaomi didn't change anything here, for better or worse.
Xiaomi 11 Lite 5G NE Specifications
CPU
Snapdragon 778G, 6nm FinFET
1 x Kryo 670 (Cortex-A78) @ 2.4GHz + 3 x Kryo 670 (Cortex-A78) @ 2.2GHz + 4 x Kryo-670 (Cortex-A55) @ 1.9GHz
GPU
Adreno 642L
Memory
6GB LPDDR4X
Storage
128GB UFS 2.2, expandable via microSD
Display
6.55″ FHD+ (2400x 1080) AMOLED display, 90Hz refresh rate, 240Hz touch response
Delta E < 1 TrueColor display, HDR10+, 800 nits peak brightness, 10-bit color, DCI-P3 gamut support, 360° ambient light sensor, Corning Gorilla Glass 5
Audio
Dual speakers
Camera
64MP f/1.79 main camera, Samsung GW3 1/1.97″ sensor, 0.7µm pixels
8MP f/2.2 ultra-wide angle, 119° FoV
5MP f/2.4 telemacro camera, CDAF (3cm~7cm)
AI Camera, Auto HDR, AI SkyScaping, Pro Mode, AI Cinema, Vlog Mode,, Movie Effects
Up to 1080p120 slow-mo, Up to 4K30 video
Selfie camera
20MP f/2.24 selfie camera
1080p60 video recording, Portrait mode, Night mode, Cinematic filters
Connectivity
Hybrid Dual SIM
5G Band n41/77/78/79, n1, n3, n5, n7, n8, n12, n20, n25, n28, n38, n40
LTE Band 1/ 2/ 3/ 4/ 5/ 7/ 8/ 18/ 19/ 20/ 26/ 28
WiFi 802.11 a/b/g/n/ac/ax, WiFi 6
Bluetooth 5.2
NFC
Dual-band GPS
Software
MIUI 12.5 based on Android 11
Battery
4250mAh
33W fast charging, 33W charger in the box
Dimensions
160.53 x 75.73 x 6.81 mm
Weight
158g
Ingress protection
IP53
Performance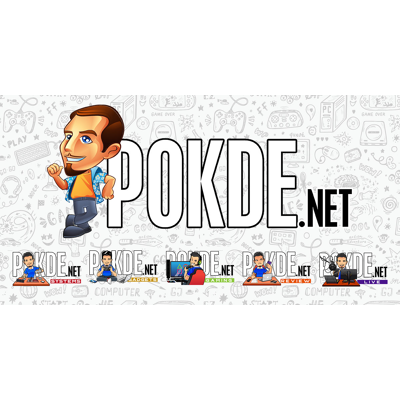 The Xiaomi 11 Lite 5G NE didn't want to run Antutu v9 for some reason, so we revisited Antutu v8. The Xiaomi 11 Lite 5G NE is pretty impressive, sitting above even the likes of Snapdragon 855 chipset. It doesn't quite match the likes of the Dimensity 1100-powered POCO X3 GT though, which is pretty interesting, given that they are both recent premium offerings from their respective makers.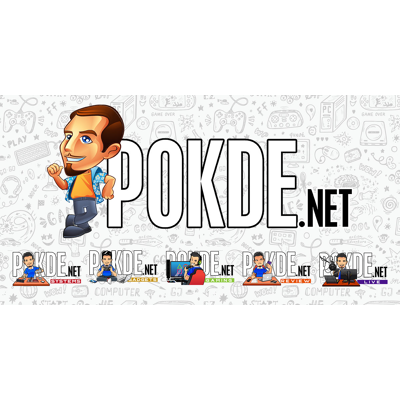 Geekbench sees the Xiaomi 11 Lite 5G NE enjoy a nice lead in terms of single-core performance, presumably due to the optimized performance of the Kryo 670 cores. It slides down a little when it comes to multi-core performance, even slotting in behind the Dimensity 1100. The best comparison would probably be against the Snapdragon 765G devices though, which can be considered the predecessor to the Snapdragon 778G in the Xiaomi 11 Lite 5G NE. The upgrade is pretty substantial, which is nice to see.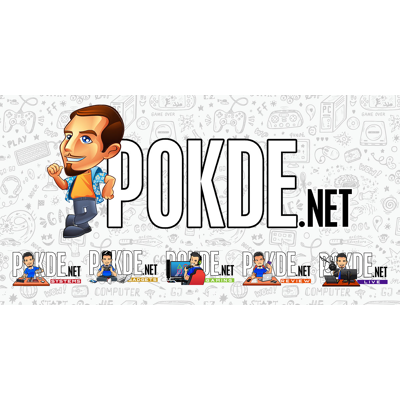 3DMark puts the Xiaomi 11 Lite 5G NE at around the Snapdragon 855/860 performance levels. This is a pretty beefy GPU. Interestingly enough, it is quite a bit slower than the Dimensity 1100, but scores a win in the Ice Storm Unlimited (ES 2.0) benchmark. I believe that might be due to the GPU architecture here being older and not as optimized for the newer OpenGL ES 3.0 and ES 3.1 APIs.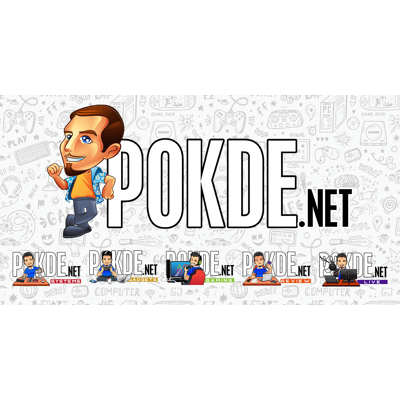 The Xiaomi 11 Lite 5G NE spits out stellar performance in the PCMark Work 3.0 benchmark, scoring just a smidge less than the POCO F2 Pro. It got a better score than all the other flagship-class chipsets in this chart, which is a really impressive showing.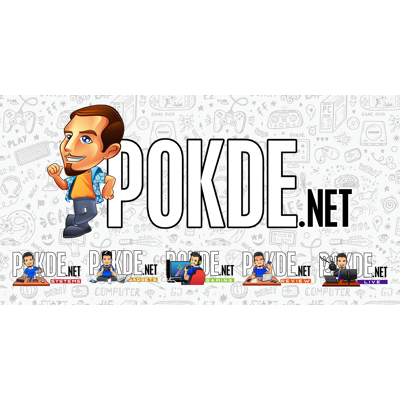 Battery life is also surprisingly good on the Xiaomi 11 Lite 5G NE. While I was expecting it to underwhelm with its 4250mAh battery, which is tiny by today's standards, it actually outlasted many devices with larger batteries. In actual use, I also found it to be pretty good. With the 90Hz refresh rate enabled, I was able to to get more than a day of battery life out of the Xiaomi 11 Lite 5G NE, even as I was heavily using GPS navigation and the camera. Recharging it is a quick affair too, with it going from 17% juice to 66 in 30 minutes, or about 49% charged.
User Experience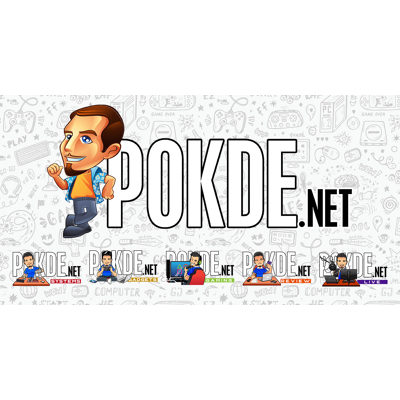 The first thing I noticed when setting up the Xiaomi 11 Lite 5G NE is the SIM tray offering support for microSD cards. The flagship Mi 11 didn't support this, so I wasn't exactly expecting this. Unfortunately for those who want to use the dual-SIM feature, you will have to give up on the storage expansion, as Xiaomi went with a hybrid dual-SIM configuration here.
The next thing that I noticed was just how light this phone is. Tipping the scales at less than 160g, the Xiaomi 11 Lite 5G NE is a literal featherweight when compared against the other devices I have used. It is also very thin, which makes me think that this is a perfect device for those with smaller hands. One thing I noticed was the plastic lining around the display being a little rough, although that might be due to the fact that this is an early review unit, rather than a retail sample. I have used plenty of Xiaomi devices that didn't exhibit such an issue, so I will give them the benefit of the doubt here.
Display and Audio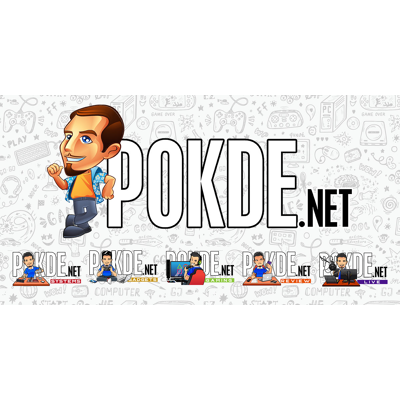 The Xiaomi 11 Lite 5G NE's 6.55″ 1080p 90Hz AMOLED display puts it well ahead of many of its peers in the mid-range segment, with smooth motion, vibrant colors and deep blacks. All stuff you would expect from a good OLED-based display. The 360° ambient light sensors also help enhance usability when you are transitioning between differently lit environments. And sealing the deal are the narrow bezels all the way around the screen. It's no curved display, but it definitely helps to nail home the point that this is a rather premium device.
Another premium feature that trickled down is the stereo speakers. The Xiaomi 11 Lite 5G NE doesn't get true symmetrical stereo speakers unlike the Mi 11, and instead has to settle for a secondary speaker that doubles as the earpiece. You don't really get any of the low frequencies in the output, and there's also no sparkle in the sound. Obviously the speakers here don't yield as great a result as what the Mi 11 can offer, but when you consider that this is a mid-range device, it is… passable. It definitely doesn't pass muster if you consider the Xiaomi 11 Lite 5G NE as a premium mid-range device though, which it technically is one.
Software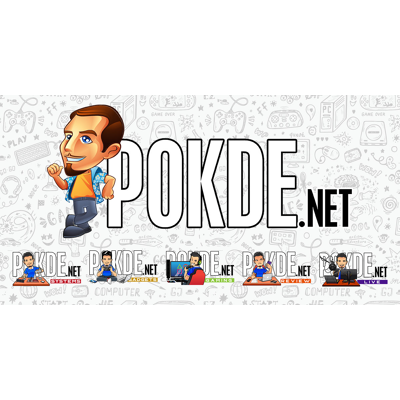 Right out of the box, the Xiaomi 11 Lite 5G NE runs MIUI 12.5 based on Android 11, which is the latest Xiaomi has to offer. Some of the minor improvements coming from MIUI 12 include the sounds/noises being more refined. I particularly liked the lock and unlock sounds, which is usually the first thing I disable whenever I start using a device. Aside from that, this is MIUI, so there aren't that many new surprises in store. Depending on your preference, you can enable an app drawer or use it in the classic MIUI way, where everything is on the home screens.
One thing I noticed is that while the benchmark scores were pretty amazing, the user experience was quite stuttery. Even using MySejahtera, the viewfinder was noticeably sluggish. I guess this might be due to the non-final software on my review sample, and the situation might improve via an update. Another thing I that I want to mention is that the Xiaomi 11 Lite 5G NE has surprisingly lousy haptic feedback, unlike the Mi 11. Or even mid-range devices. That alone shattered the premium impression that the matte glass back gave me, which is a real bummer.
Camera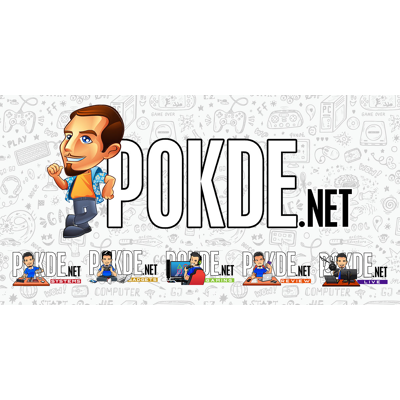 The Xiaomi 11 Lite 5G NE looks awesome with its camera hump, which is reminiscent of the Mi 11's. It isn't as complex as the Mi 11's three-level camera module, but I still think it looks pretty great. The primary camera is the one in the ring, with the macro camera below it in the black portion of the camera hump. The third camera is the ultra-wide, on the lower level of the camera bump.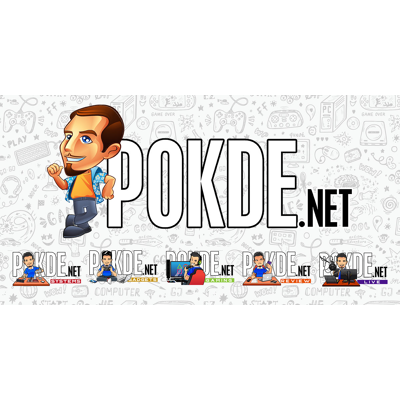 The camera UI on the Xiaomi 11 Lite 5G NE is pretty familiar, with most of the features being where you would expect them to be. Once again, I would like to take the opportunity to commend Xiaomi for adding focus peaking to the Pro mode, something which is not present on way too many devices.
Results produced by the cameras are pretty decent, with nothing much to shout about. I do appreciate the Night mode on the ultra-wide camera though, with it enabling much better-looking shots in low light. The main camera does a pretty decent job without it, although turning it on does sharpen up some details. The telephoto macro camera is fun, but as with all of Xiaomi's 5MP telemacro shooters, it needs a pretty well-lit subject to perform well. Selfies are good even in less-than-optimally lit indoors environment. You can check out the full-sized image samples here.
Conclusion
I guess the main selling points are already in its name: it has 5G, and it truly lives up to the Lite in its name by being really lightweight. Unlike most of Xiaomi's recent mid-range devices, the Xiaomi 11 Lite 5G NE is really thin and light, making it perfect for daintier hands. If you find the recent crop of smartphones too hefty for you, physically and also in terms of pricing, the Xiaomi 11 Lite 5G NE might be worthy of consideration.
Priced at RM1199, the Xiaomi 11 Lite 5G NE is a pretty decent buy. It is definitely worth mentioning that there are plenty of options at this price range, but for those who want something that's light and easily usable with just one hand, this is definitely one of the best options out there. When it comes to performance, I found the Xiaomi 11 Lite 5G NE to be "good enough" for my daily usage, with the exception of some stutters here and there.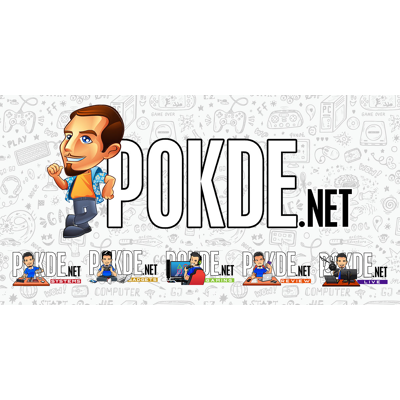 Overall, Xiaomi delivers yet another decent mid-range device, with a focus on being light and thin to accommodate different target markets, rather than just going all out for performance. I do that will be enough to entice some to pick the Xiaomi 11 Lite 5G NE over other mid-range devices available in the market.
Our thanks to Xiaomi Malaysia for sending us the Xiaomi 11 Lite 5G NE for review.