Review
Zorloo ZuperDAC Portable HiFi USB DAC review; sound quality not proportional to size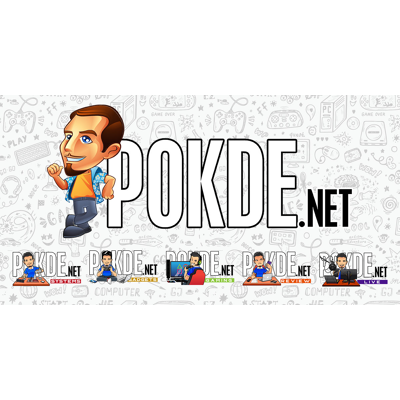 Positives
+ Compact size is truly portable
+ Low profile design as a good DAC should be heard not seen
+ Noticeable improvements in resolving power and soundstage over on-board sound cards
+ Can be used without drivers, with the option of drivers to handle 24bit/192kHz audio
+ Value for money
Negatives
- Width can block adjacent USB ports
- Power consumption on Android devices limits practicality
- Non-linear volume steps in Windows can get annoying
Introduction
Good audio equipment can only reproduce what your source sends it. So you can have the best speakers or headphones, but it will only be able to deliver its best with a good source. If you have a crappy source, then what you hear will be turd. Or at least that's what the audiophiles say. I do have some decent hardware myself with the Edifier R1700BT and Simgot EN700 Bass in my arsenal, so I requested the Zorloo ZuperDAC Portable HiFi USB DAC to see what kind of difference it will make. This little DAC was crowdfunded on Indiegogo hitting 303% of their target way back in 2015. It has to be good, right? Let's see.
Unboxing
The Zorloo ZuperDAC arrived at my doorstep in a generic postal envelope, with a simple cardboard box to protect it. The packaging features an image of the DAC itself overlaid on a mesh background. Not particularly striking but it does its job.
And this is all you get in terms of specifications on the packaging. You really get nothing to guide your decision in picking the Zorloo ZuperDAC if you found it at a store. Zorloo really trusts consumers to do their own research and pick the Zorloo ZuperDAC up.
This is all that came in the Zorloo ZuperDAC's packaging. No cables, no drivers, just the Zorloo ZuperDAC which bears an uncanny resemblance to a standard USB stick and a simple user guide. It would have been nice if Zorloo bundled a USB extension to help those with systems having their USB ports very close together.
Appearance
The Zorloo ZuperDAC features a minimal matte aluminium finishing, the sole embellishment on the body being the Zorloo logo sandblasted onto the top side of the enclosure. It is really an unassuming looking thing, appearing just like a slightly oversized USB stick, except that it has a 3.5mm hole at one end. The 3.5mm jack is accompanied by a tiny hole that lets only a minuscule amount of light out, guaranteed not to distract you even when using it in totally dark environments.
Specifications
| | |
| --- | --- |
| DAC chip | ESS Sabre ES9018K2M |
| Headphone amplifier | ESS Sabre ES9601 |
| Supported sampling rate (kHz) | 44.1, 48, 88.2, 96, 176.4, 192 |
| Supported bit depth (bit) | 16, 20, 24 (only 16 and 24 in Windows) |
| Output level | 1Vrms |
| Signal-to-noise ratio | 115 dB |
| Total harmonic distortion | 0.003% |
| Max output power | 25 mW per channel |
| Channel separation | 60 dB |
| Output impedance | 4.7 Ω |
| Dimensions (mm) | 46 (L) x 23 (W) x 10 (H) excluding the USB connector |
| Weight (g) | 16 |
Let's talk a little about the specifications here. ESS Sabre should not be a stranger to anyone who has taken a look in "gaming" sound cards as well as mid-range to high-end MSI laptops, as most of them come with one or another of ESS Technologies' designs. You may even find higher end DAC designs with ESS Sabre ES9018 in them. The ESS Sabre ES9018K2M differentiates itself with fewer output channels (eight vs two) but since we are going to use it only for our stereo setup, the difference is actually moot here. Apparently, the fewer channels is actually an advantage in stereo setups as there won't be a need for extra circuitry to combine the eight channels into two. A more significant difference would be the lower power consumption as compared to the standard ES9018 variant. As the Zorloo ZuperDAC is designed for use with everything from Windows PC and Macs to Android and iOS smartphones, power efficiency is very important as the Zorloo ZuperDAC will sip power from your device without a battery of its own.
The ES9601 headphone amplifier here is also an accomplished one, the exact same one as found in the audio station of the well-received ASUS ROG Centurion 7.1 headset. It eliminates pops and clicks when starting audio playback while not needing large DC blocking capacitors. Also the ES9601 allowed Zorloo to implement ESS Technologies' designs throughout the pathway from the DAC to the 3.5mm jack.
User Experience
You can actually use the Zorloo ZuperDAC straight out of the box with Windows 7 and above, but you will need to install drivers to make full use of the 192 kHz/24 bit capabilities that the Zorloo ZuperDAC supports. Without drivers, you are limited to 96 kHz/24 bit. Still a bit better than the 48 kHz/24 bit supported by my monitor over HDMI, but I am sure when you get a DAC, you will want to run it at the maximum resolution it can handle, so make sure to head over to Zorloo's page to download the USB Audio Class 2 drivers.
So after installing the driver, I do have the option to enable 192 kHz/24 bit in Windows 10. I listen to a rather wide variety of genres consisting of FLAC, MP3 and M4A files as well as YouTube music, so you know that I am not really picky when it comes to my music. Which I believe makes me a pretty great judge of the DAC, since I am not locked into a particular genre.
The first thing I noticed when listening to some Wagakki Band was that the instrument separation was vastly improved over my monitor's 3.5mm output. My laptop's 3.5mm jack is totally out of the picture, pumping static noise into everything. So let's take a look at the Zorloo ZuperDAC's sound. As the going gets frantic in most of their songs, one particular example was my FLAC copy of Senbonzakura having a much greater sense of space, with every instrument reproduced with much more definition, even through my humble Edifier H840, which I found to have poor separation with the 3.5mm output of my Lenovo Y50, which was working well back then when I reviewed the Edifier H840. Clarity also took a boost as the highs seemed to have been given a jab in the arm here. I even got myself a 96kHz/24bit FLAC copy of Hotel California, and the guitar twangs, drum beats were reproduced very nicely indeed. It's as if a veil was lifted from my headphones as I really have never heard my headphones sound this good. It doesn't change the warm sound signature of the Edifier H840 but they are a lot more resolving with the Zorloo ZuperDAC as a source. The Simgot EN700 Bass got a cleaner, clearer and more balanced sound when used with the Zorloo ZuperDAC, much better than the monitor's output. Soundstaging was also improved slightly. There was some background hiss from the monitor, which was horrible when compared against the Zorloo ZuperDAC's total silence. Used with my Edifier R1700BT, the Zorloo ZuperDAC allowed the speakers to resolve more in the higher frequencies and also pump out slightly tighter bass, with a slight widening of the soundstage for better instrument separation. TL;DR, the Zorloo ZuperDAC is a clear step up from sub-par outputs, offering clean, refined sound with a great soundstage. The Zorloo ZuperDAC also does not add its own sound signature to your music, delivering it to your headphones just as it is supposed to, with astounding detail. A downside is the volume control is not linear, with bigger gaps in loudness every few volume steps instead of a smooth, linear rise. Still the steps are pretty close together, so you won't really face an issue of one volume level being too loud while the other being too soft.
Using it with my Honor 8, there was no need for any additional apps. It worked straight out the box, something which the Fiio K1 has failed to do with my smartphone. I could not get to run Hiby Music Player as it kept crashing when searching for music on my device, while Onkyo HF Player wants me to pay for the Pro version to use the USB DAC functionality. The built-in music player on the Honor 8 works with USB output, so all testing was done with it. I noticed that the Zorloo ZuperDAC drove my earphones and headphones effortlessly, with a lot of headroom left to blow my eardrums. With my Simgot EN700 Bass, I had to put it to around 10/15 notches for adequate loudness, while 4 steps was sufficient with the Zorloo ZuperDAC. The Simgot EN700 Bass saw little to gain from the Zorloo ZuperDAC, but the Edifier H840 was a lot less muddy when fed music through the Zorloo ZuperDAC, offering a difference similar to what I got when moving from my monitor's 3.5mm output to the Zorloo ZuperDAC on my laptop. Clearly the Edifier H840 needed more power than was possible from the smartphone, laptop and monitor output, only showing its true potential here thanks to the headphone amp in the Zorloo ZuperDAC. Volume control here on my Honor 8 is simple, following the volume steps my smartphone offered faithfully, increasing in volume with every step. It does consume a fair bit of power when running off the smartphone, but I definitely did not encounter any heating issues reported by other reviewers, regardless whether I was using it with my laptop or my smartphone.
Conclusion
By now I believe I should have established that the Zorloo ZuperDAC is a good upgrade for most basic onboard sound cards in laptops and desktops, with a lot better resolution to be retrieved from headphones that you may have thought were not that great at all. With the compact size, you can easily plug it into your PC and forget about it. Using it with a smartphone might be less than ideal with the noticeable power drain it imposes on the smartphone. If you want to see for yourself what kind of difference a simple USB DAC can do to your sound, the Zorloo ZuperDAC is priced at $74, and an extra $5 for shipping to Malaysia. For $79 (approximately RM336.54 at the time of writing), it is a pretty good deal, considering the simple design that allows for such a nice upgrade in sound quality across the board for all my audio equipment. I would award it a Gold Pokdeward for improving my enjoyment of music without taking up any space at all.
Our thanks to Zorloo for sending us the Zorloo ZuperDAC for review purposes.