NVIDIA Empowers Electronics Manufacturers with Digitalization Workflow at COMPUTEX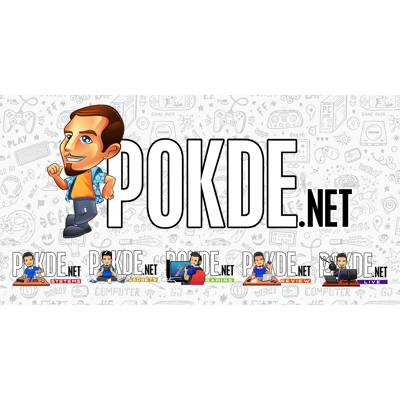 NVIDIA has unveiled a comprehensive reference workflow that leverages its advanced technologies for generative AI, 3D collaboration, simulation, and autonomous machines. This workflow is designed to support electronics manufacturers worldwide in their industrial digitalization efforts.
Streamlining Operations with NVIDIA's Reference Workflow
Their reference workflow provides manufacturers with a holistic approach to digitalization, covering planning, building, operating, and optimizing factories. By integrating their technologies into the workflows, manufacturers can leverage the following key components:
NVIDIA Omniverse: Connecting leading computer-aided design apps, APIs, and generative AI frameworks, Omniverse facilitates seamless collaboration and simulation in a virtual environment. Manufacturers can build, test, and refine their designs before committing to physical production, saving costs and reducing delays.
NVIDIA Isaac Sim: This application enables manufacturers to simulate and test robots, allowing for the optimization of robotic automation processes. By using Isaac Sim, manufacturers can enhance production efficiency and improve quality control.
NVIDIA Metropolis: The vision AI framework, now integrated with automated optical inspection, empowers manufacturers to automate quality-assurance processes. Metropolis ensures accurate and efficient inspection of manufactured products, further improving production efficiency and reducing costs.
Prominent electronics manufacturers, including Foxconn Industrial Internet, Innodisk, Pegatron, Quanta, and Wistron, have embraced the  reference workflow to enhance their operations and drive digitalization. Here are some examples:
Foxconn Industrial Internet is automating circuit-board quality-assurance inspections with the help of NVIDIA Metropolis, achieving significant operational efficiency gains.
Innodisk is deploying NVIDIA Metropolis to automate optical inspection processes, improving production efficiency and reducing costs.
Pegatron is leveraging NVIDIA technologies to digitalize its circuit-board factories, enabling simulation, robotics, and automated production inspection.
Quanta is using NVIDIA AI robots to inspect product quality, combining Isaac Sim for simulation and AI for inference on the robots themselves.
Wistron is building digital twins of its automated receiving lines and operations buildings using NVIDIA Omniverse, allowing for efficient planning and optimization.
NVIDIA is collaborating with leading manufacturing-tools and service providers to create a comprehensive ecosystem that covers the entire digitalization workflow. From systems-level hardware solutions to platform-level integration and application-level optimization, they are working with partners such as ADLINK, Advantech, Aetina, and Prodrive Technologies to ensure seamless compatibility and maximize the benefits of digitalization for manufacturers.
Learn about all of these and more at COMPUTEX to witness the future of industrial digitalization.
Pokdepinion: With its comprehensive reference workflow and collaboration with industry leaders, they are revolutionizing the digitalization efforts of electronics manufacturers worldwide. By leveraging AI, 3D collaboration, simulation, and autonomous machines, manufacturers can streamline operations, enhance quality control, and drive cost savings. Their commitment to empowering the industry with cutting-edge technologies positions it at the forefront of the digitalization revolution, and it's an exciting time to be alive.