Game With The Power of The Greek Gods with GAMDIAS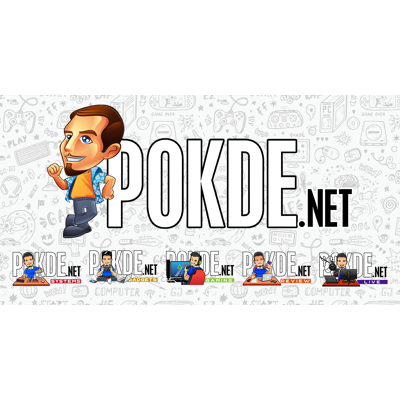 Get your Greek on with GAMDIAS
GAMDIAS showed their geek Greek side at this year's COMPUTEX in Taipei a few days ago. With their booth all decked out in a cool Greek Gods style inspired decor, GAMDIAS went all in to showcase their new products lineup which include their latest gaming peripherals and brand new Achilles RGB gaming chairs.
I suppose the whole Greek design makes sense considering that GAMDIAS is also known as the god of gaming. This year GAMDIAS launched their latest optical key switch technology and low-profile keyboards, HERMES P2 and HERMES P3 series. The HERMES P3 RGB offers up to 16.8 million colours with customizable lighting effects and the HERMES M3 is the world's first 87 keys RGB low-profile keyboard with its slim and compact design. These low profile keyboards offer precise keystroke, fast response and accurate actuation for an extreme gaming experience.
GAMDIAS also unveiled a couple of new optical switch keyboards which are the HERMES P2 RGB and HERMES M2 7 color. These two models use the latest light reflection technology instead of the usual infrared red line optical switch technology used by their competition. Traditional mechanical switches suffer performance degradation due to the oxidization and wear of the metal contact points inside; GAMDIAS HERMES P2 RGB and M2 7 Color provide Extreme Keyboard durability made with a spill-resistant surface to offers an extraordinary lifespan, unparalleled speed, accuracy and product longevity.
Now here's the product I'm most intrigued and excited about, GAMDIAS' brand new line of gaming chairs, the Achilles P1 and M1. The Achilles P1 is the more premium of the two with 4D adjustable armrest and additional footrest for some extra comfort but here's the kicker, both of the Achilles gaming chair models RGB backlighting! Hook it up to a PC and you can customize the damn thing with up to 10 different lighting effects which I gotta say makes gaming sessions a little more colourful. Achilles P1 and M1 both have 2 designs each with 5 colours and small & large sizes.
All these products will be available worldwide starting from July this year. For more information go ahead and visit the GAMDIAS website or their Facebook page.
Pokdepinion: I'm pretty stoked about GAMDIAS' new gaming chairs to be honest. Even though their just, y'know, chairs but there's something about them that makes my insides feel all giddy. Probably the RGB lights. I dunno.