Let's Talk: Microsoft vs. Everyone Else In The Activision Blizzard Deal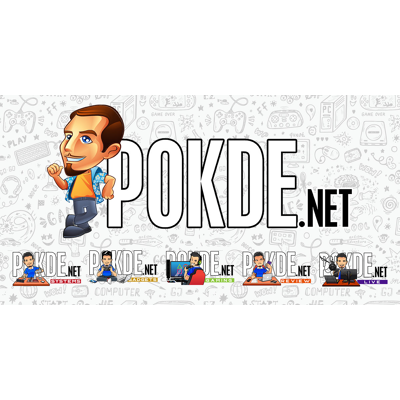 Let's Talk: Microsoft vs. Everyone Else In The Activision Blizzard Deal
When Microsoft's vision of gaming empire went so far to the point of acquiring Activision Blizzard, one of the biggest publishers in the gaming industry, outright – it has got everyone talking about it: gamers, media, investors, stock traders, and even regulatory bodies all around the world for how much money it involved (or may potentially involve). Many sees this move as the way the American tech giant looked to compete their arch-enemy in gaming: Sony.
In some ways, this acquisition is fairly similar to the NVIDIA-ARM deal – but that one was eventually called off due to the sheer stakes at hand especially in terms of national security and interest (semiconductor design and manufacturing has since been a fairly serious and sensitive issue in world politics). ARM owns one of the biggest slice of the CPU industry with its licensed ISA (instruction set architecture), and that can be seen as an equivalent to Activision Blizzard, the home of one of the best-selling video game franchises ever. So, what are the prospects here?
Backstory: Out-playing PlayStation
Microsoft knows they can't stay on the revenue on Windows forever – and in the early 2010s since the current CEO Satya Nadella took over, the company has seen a huge shift in its core business. Most people may not be familiar with Microsoft Azure, the company's cloud compute platform; but it has been one of three main contributors to the company's financials in recent years (the other 1/3rd being Office).
To further stick with the "don't put all eggs in one basket" strategy, the gaming division or Xbox as we all know, has been slowly but surely increasing its presence behind the scenes. Back in March 2021, one of the recent high-profile acquisitions made by Microsoft was the purchase of ZeniMax Media Inc., better known for its subsidiaries such as Bethesda Softworks and id Software – makers of Fallout franchise and DOOM franchise, respectively.
The deal was estimated to be around $7.5 billion – while you may think "that's a lot of money" (and it is, being one of the largest video game acquisitions at the time), it's not even close to the Activision Blizzard deal which is set at a staggering $68.7 billion – set to be the biggest video game acquisition deal, ever. For years, Xbox has always been playing second-fiddle against Sony in the console markets, especially in the almost impenetrable Asian region, and so they are – quite literally – buying their way up, in hopes of fighting Sony head-on.
Who Exactly Is Activision Blizzard?
Call of Duty – you may have heard of this franchise. It's ranked fourth in the best-selling video game franchises in history, only behind Mario, Tetris and Pokemon franchise. That's just one of the many highly popular game franchises this company owns – the other include Crash Bandicoot, Starcraft, World of Warcraft, Overwatch, Diablo and even Candy Crush Saga (the developer, King, is part of this company). Like ZeniMax – when the acquisition is complete, all of the franchises will fall under the ever-expanding Xbox Game Studios umbrella.
Walking Past The Regulatory Minefield
A transaction this big has obviously turned out to be one of the highest-profile acquisitions ever made, and it got plenty of attention all over. As of this writing, regulatory bodies are still in the process of inspecting the deal and are still deciding whether to approve the sale of Activision Blizzard to Microsoft, and they got plenty of jurisdictions to take care of. Aside from governments, one of the biggest opposition to this deal is – you guessed it – Sony.
In retrospect, had the deal not include something as big as Call of Duty, the whole acquisition process would've gone under much less scrutiny than it is today. Sony's concerns falls squarely at the Call of Duty franchise, and the potential consequences if Activision is fully owned by Microsoft, who also conveniently owns Xbox platforms – the PlayStations biggest and arguably sole competition.
In response, Microsoft assures that CoD will remain available on PlayStation platforms for years to come – Phil Spencer even wrote a letter himself to address the concerns. However, the people over at Sony are not as convinced (they claim the deal was to only retain CoD on PS for 3 years, this was reported last year). Microsoft has been sending a lot of 10-year deals with various companies ever since, including Sony, NVIDIA and even Nintendo, in a move to convince everyone they are not going to keep the renowned franchise to themselves.
Deal or No Deal?
So the question remains: how likely would Microsoft get the nod from regulators around the world to fully close the deal with Activision Blizzard? To that end, here's a list of all regulatory bodies, lawsuits, and other kinds of roadblocks Microsoft is currently facing:
In its home country, US Federal Trade Commission (FTC) is currently responsible for the review – traditionally this has been done by Department of Justice (DOJ), but the Big Tech has made so much acquisitions in the last decade, it prompted FTC to probe the deals instead. The agency has previously blocked the sale of ARM from its original onwer, SoftBank, to NVIDIA – and has declared to do the same on this deal. Microsoft counterargued that Sony is the one that locks its titles exclusively to itself, whereas they aim to provide its titles to all platforms.
Over at Europe, European Commission (EC) has inquired various game industry firms on the matter of whether such deal may harm the competition. The EC has since conducted additional review and the report is expected to be out by April this year. In February, EC has filed complaint against the deal, and Microsoft in response has met with its regulators and subsequently announced the 10-year deal with NVIDIA (for GeForce NOW) and Nintendo on non-exclusivity agreement.
UK's Competition and Markets Authority (CMA) shares similar views as EC – stating that the deal may affect consumer's choice, and has advised Activision to divest the Call of Duty franchise in particular. Like EC, the full report is set to release this April. Japan, Australia, New Zealand and various other regions are also probing the deal – so far Chile is known to have approved the deal in Phase 1, while Saudi Arabia and Brazil has given the deal a green light.
Additionally – a group of gamers has filed a lawsuit against Microsoft citing concerns on competition, to which Microsoft attempted to dismiss the lawsuit but has been denied so. Hearing of the case is set to start in late March this year. Google and NVIDIA opposed the idea as well – but NVIDIA has since signed the aforementioned 10-year deal which may or may not have change their opinions in this.
That's a lot of scrutiny to take care of. At this stage it's still not decidedly clear if the deal will be approved; but given the circumstances especially with increased aggression from US in particular, there are some pretty big likelihood that this deal may fall through just as NVIDIA-ARM deal did months prior.
Info source: Bloomberg | GamesRadar | Associated Press | POLITICO | Reuters | Microsoft