Review
Acer Predator Helios 300 Review – The 2020 Baseline Gaming Laptop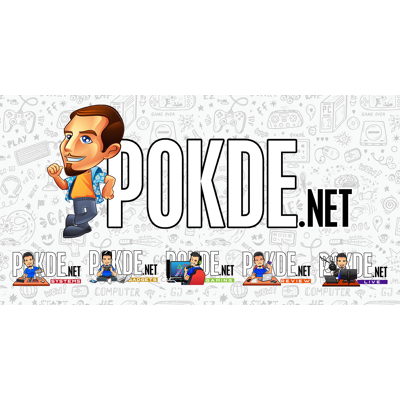 Overview
Designed to be a reliable, powerful gaming laptop that's ready to play right out of the box, the Acer Predator Helios 300 offers a good value-for-money proposition. But is it truly worth your money? Let's find out.
Positives
+ i7-9750H + RTX 2060 is a good gaming laptop baseline for 2020
+ Portable for a gaming laptop
+ 4-zone RGB keyboard with Numpad
+ Excellent display especially for gaming (144Hz, 3ms. etc.)
+ Solid build quality
+ Good software suite
+ Has both HDMI and mDP ports
Negatives
- Single stick 8GB RAM in 2020 isn't viable for gaming laptops
- 256GB SSD capacity will run out fast
- Below average battery life
- High CPU running temperature with thermal throttling
- Fan can get rather noisy
- No Thunderbolt 3
Unboxing the Acer Predator Helios 300
Inside the box of the Acer Predator Helios 300 gaming laptop, you are expected to at least get the following items:
180W Power Brick
Power cable
User guide
Warranty card
The Acer Predator Helios 300 gaming laptop itself
Appearance
The Acer Predator Helios 300 looks essentially like a Triton 300 that has put on a few pounds but it's still a pretty slim machine. It's ironic considering that the Triton 300 is slightly heavier. You still have the signature blue colour scheme and the subtle gaming aesthetic here. On the lid, you have a dark aluminum body with the Predator logo with two slits on each side, all of which can glow blue. It's a bit of a fingerprint magnet but it's not too bad.
Lift the hood up and you'll be greeted with a 15.6-inch Full HD 144Hz IPS display, a 4-Zone RGB chiclet keyboard, and your usual trackpad below the keyboard. Above the F1 is a Turbo button, so you can instantly increase your fan speeds whenever you need it.
On the left side, you have a Kensington Lock, the proprietary charging port, an RJ45 LAN port, two USB-A ports, and a combo audio jack. On the right side, you have a USB-C port, another USB-A port, a mini DisplayPort, and an HDMI port. There are also air vents on both sides with identical placements.
As for the bottom, you can see about 10 screws, four rubber stands, one plastic stand right below the Acer logo, product stickers, speaker grilles, and a whole lot of air vents. You can easily spot the CPU fan here, and one screw is hidden behind an Acer sticker, which will void the warranty if torn. On the rear end, you have air vents as well as a written warning about it being a hot surface and for you to not touch it when it's up and running.
Overall, I personally like the design of the Acer Predator Helios 300 gaming laptop. The build quality is solid, still relatively thin for a gaming laptop, and doesn't go overboard with the gamer aesthetics. Like the Triton 300, I do feel like the keyboard spacing could be further optimized but this is already good enough.
Specifications
CPU
Intel Core i7-9750H (6C / 12T @ up to 4.5 GHz), 12M Cache, 45W TDP, 14nm
RAM
8GB DDR4 2666MHz
GPU
NVIDIA GeForce RTX 2060 6GB GDDR6
Storage
256GB NVMe SSD (WD PC SN720)
Display
15.6″ FHD (1920 X 1080) 144Hz IPS Acer ComfyView display (3ms response)
Keyboard
Desktop-style 4-Zone RGB keyboard
Connectivity
Wireless:
802.11a/b/g/n/ac Wi-Fi (Dual Band 2.4 GHz & 5 GHz)
Killer Wireless-AC 1550i
Bluetooth 5.0
I/O:
2 x USB 3.1 Gen1 Type-A
1 x USB 3.1 Gen1 Type-C
1 x USB 2.0
1 x RJ45 LAN
1 x HDMI
1 x Mini DisplayPort
1 x Kensington Lock
1 x Proprietary Charging Port
Audio
2 x Speakers with Waves MaxxAudio featuring MaxxBass, MaxxVolume, MaxxDialog, and Waves Nx
1 x Combo Audio Jack
Array Microphones
Power
58 Wh 4-cell Li-Ion Battery, 135W Power Adapter
Dimensions
361.4 x 254.2 x 23.15 mm (W x D x H)
Weight
2.4 kg
Performance
The Acer Predator Helios 300 uses a 256GB Western Digital PC SN720 NVMe SSD and the speeds, as seen above here, is great. You get a blazing fast storage device so you know boot up and loading times are gonna be real quick. Kinda wished the storage capacity was higher on this one.
On Cinebench R15, it performed better than I expected. In machines running the same CPU, single core performance is essentially on par but for multi-core it scored the highest. This is especially interesting to me since the last laptop I reviewed, the Triton 300, scored noticeably less than this.
When it comes to the Unigine SuperPosition benchmark, the difference becomes even more apparent. This is expected since the Acer Predator Helios 300 used in our review utilizes the GeForce RTX 2060 GPU. I suspect the difference compared to the two higher-scoring laptop is due to RAM.
A similar pattern can be seen in 3DMark's Time Spy benchmark. The RTX 2060 certainly helped it obtain a better score but there are similar spec'd laptops that scored better. It's still a good score for the hardware used nonetheless.
In the resource-intensive 3DMark Port Royal benchmark, it didn't do too well. This isn't a surprise as the RTX 2060 can only do so much. Furthermore, the limitations of an 8GB RAM certainly held back its potential but even with a 16GB (8GB x 2) upgrade, I foresee the performance being on par with the Y540, if not slightly higher.
As for gaming at the highest settings on Full HD resolution, it performed admirably for its specifications. Some games on this list get very resource-intensive at high settings. It's best that you tone down on the settings to get an overall smoother experience. It certainly did better than the Triton 300, and I believe recent driver updates helped it perform better.
For battery life, we used PCMark 10's battery endurance benchmark at max brightness. In the Modern Office benchmark, it manages to get a mere 2 hours and 57 minutes whereas in the Gaming benchmark, it only managed an hour and 7 minutes. The battery life is below average not one you'd want to use without a charger. This tallies with my personal use of web browsing and work going for almost 3 hours before the battery runs out.
User Experience
The Acer Predator Helios 300 is what I would suggest people set as a baseline for a new gaming laptop, at least in terms of performance. It's rather light and portable for a gaming laptop, and packs a good punch. It's powered by the Intel Core i7-9750H and NVIDIA GeForce RTX 2060.
In the memory department, it's a bit lacking. It is using a speedy NVMe SSD but with only 256GB storage capacity, you're going to run out of space rather quickly, especially since games take up a lot of space. Furthermore, a single stick 8GB DDR4 2666MHz RAM limits its true potential. I would suggest adding another 8GB stick when purchasing for a much better experience overall. In case you're wondering, this one has two RAM slots.
The Acer Predator Helios 300 uses a Full HD 144Hz display, and the GPU should allow you to enjoy the high refresh rate provided that you tone down the graphics settings somewhat. Games like CS:GO should relatively hit close to 144 FPS with some adjustments. The viewing angles are great and the colours are well-defined. You can open the lid up to about 145°, so you have some added versatility on how you want to view the display.
As for running temperatures, it's not too good. Even with CoolBoost enabled, the CPU ran at rather high temperatures with thermal throttling present in some games that I used for benchmarking purposes. GPU ran perfectly fine however. Fan noise at high speeds are rather loud, so you may find it annoying unless you plug in a headset.
The Acer Predator Helios 300 has a decent array of ports. you have three USB Type-A port, a USB-C port, an RJ45 LAN port, an HDMI port, a Mini DisplayPort, and a combo audio jack. Having both HDMI and mini DisplayPort is great as you can easily have a tri-monitor setup together with the laptop display. It would be great if the USB-C port was actually a Thunderbolt 3 port instead.
The Acer Predator Helios 300 gaming laptop uses a 4-Zone RGB chiclet keyboard with a Numpad. It feels a little bit mushy but it's still comfortable to type on. I wished there was a bit more space below the keyboard as it feels like my wrist is hanging a bit and can feel awkward after long hours of use. The trackpad itself works fine and there's nothing to boast about.
There is a Turbo button above the F1 key, which will instantly maximize the fan speed. It is a rather convenient thing to have but if you want more options, you should open up the PredatorSense software instead. You can do so by opening the software manually on Windows 10 or by pressing the Predator button which is right beside the Num Lock key.
You can use the PredatorSense software for simple overclocking for both CPU and GPU, adjust cooling, customize hotkeys, and more. It's very useful for fine-tuning and customizability. Everything is straightforward here and I personally like the look of the software as the colour scheme is very pleasing to the eyes. It's simple enough then I'm sure everyone can use it without issues.
But that's not all on the software side as there's also the KILLER Control Center. Not only will you be able to view and manage your network traffic, you can also optimize the system for gaming with the GameFast feature. What this does is that it prioritizes the game that you're running above other network traffic, it also optimizes your CPU and memory resources for the game to ensure a smoother gaming experience.
On the sound department, the speakers on the Acer Predator Helios 300 gaming laptop isn't good. It's pretty soft even at max volume, which is made worse when the fan is spinning fast as it will be harder to hear anything. You definitely need to use a gaming headset or at least a cheap pair of earphones with this. The WAVES MaxxAudio software does help, but it's helps the listening experience on headphones better.
Acer Predator Helios 300 Verdict
On paper, the Acer Predator Helios 300 sets a good baseline for a gaming laptop in 2020. It's also very similar to the Triton 300 in many ways. It has a solid build quality, attractive look, good display with high refresh rate, and is packing some good firepower in a rather portable package.
If you're curious about the Triton 300, click here to check out the review.
However, it has its drawbacks as well. The CPU running temperature is rather high, the battery life is below average, the fan can get rather noisy, and there is a dire need for an upgrade in capacity for both the RAM and SSD. 256GB will fill up really fast and 8GB RAM for a gaming laptop in 2020 just isn't viable anymore.
There is also a 17-inch variant which goes all the way up to RTX 2070. The 15-inch variant only has up to RTX 2060.
There are some issues that can be fixed, and some you will just have to live with. Despite the issues, I do feel that it's a better offering than the Triton 300. With that, I award the Acer Predator Helios 300 with our Bronze Pokdeward.
Big thanks to Acer Malaysia for letting us use this laptop for the purposes of this review.