ASUS ROG Ally Preview: A Solid Combination of Hardware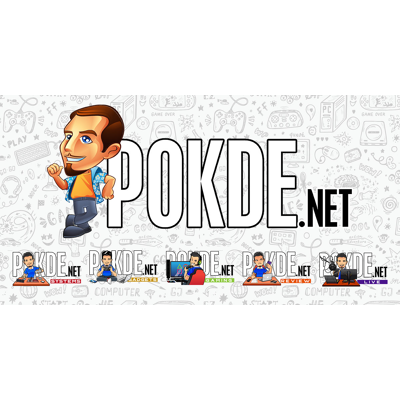 ASUS ROG Ally Preview: A Solid Combination of Hardware
Peeking inside the hardware that can run virtually every game PC has to offer.
Yesterday we're invited by the guys at ASUS to give their latest toy – the ROG Ally gaming handheld – a quick test drive. Small recap here: this upcoming handheld will be officially revealed on Thursday (May 11), and us in the media circles have early access to the hardware prior to the launch. The ROG Ally, as ASUS very first handheld console, will also see the debut of AMD's handheld-dedicated chip in the form of Ryzen Z1 Extreme.
Aside from the APU, you also get a fairly robust cooling system that the company refers as "Zero Gravity cooling". Essentially, it's designed to accommodate all the possible orientations this device will be placed on to ensure consistent cooling performance. It may be just a single heatpipe, which by modern laptop standards is seen on cheaper models, but that single pipe is thick enough to contain all the heat that Z1 can give (assuming a 30W max TDP based on AMD's official specs).
As for storage – just like Steam Deck, you only get a single PCIe 4.0 x4 M.2 2230 SSD (up to 512GB), but that's expected given the chassis limitations. Should you need storage expansion, the UHS-II microSD slot is your best bet here; sitting below the APU is 16GB of LDPPR5 RAM. The PCB design is highly symmetrical here (which should provide equal weight balance), I suppose the lessons learnt from ROG Phone lineup has transferred to the handheld fairly well.
Here's a good design choice: the joystick themselves are attached to a dedicated daughterboard, so in theory you can swap these out to a Hall Effect-based joystick should you ever need to. Valve has made that relatively easy to do on the Steam Deck, though it remains to be seen if ASUS will commit to same kind of reparability on the Ally (they did mention in the briefing that the brand's widespread global presence should make servicing a lot more accessible compared to competition).
There's also the XGm port: the same ones you see on ROG Flow series laptops which can be connected to the proprietary XG Mobile module with up to 175W of RTX 4090 at disposal. For a handheld, that's insane amounts of graphics horsepower – even comparing to other handhelds with Thunderbolt 4 ports which do introduce protocol overhead that drags down performance. Pitting it against Nintendo Switch on docked mode? That's not even on the same continent, let alone zip code.
Now, ASUS is keeping their lips zipped on pricing – apart from that fact that it will be competitive value-wise. Malaysia should see the ROG Ally arrive somewhere in July as tentatively planned – so in the meantime, you'll have to drool on your screen for the next two months. Or you can just watch the launch livestream here to keep that itch in check, for now.
Pokdepinion: It remains to be seen if gaming handhelds (not just ROG Ally) can carve itself out with a market from mainstream console gaming markets.