10th Gen Intel stock coolers revamped with all-black design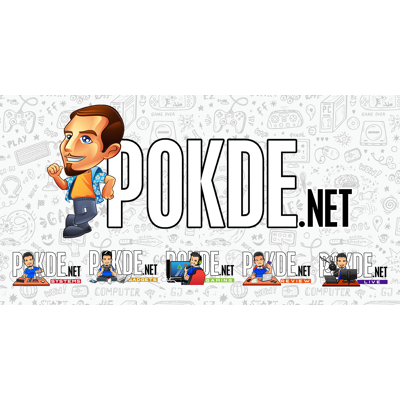 We received the 10th Gen Intel Core processors without the stock cooler, but it's not like we needed one anyway. But if you do, well apparently getting one of the locked SKUs in Intel's Comet Lake desktop lineup will net you one of these new Intel stock coolers, and Intel actually took the time to improve the cooler.
It's still nothing close to the Wraith Prism cooler which comes with four direct-contact heatpipes and RGB lighting, but it definitely looks better than the stock coolers that came with the previous generation of processors. For starters, Intel applied the all-black treatment to the heatsink fins, giving it a much sleeker look than the bare grey aluminium of the previous generation.
They sleeved the cables here too, for a much cleaner look. It is a huge upgrade from the disgusting mess of cables that were connected to the earlier Intel stock coolers. So now that we are done with the aesthetics, let's take a look at the bits that actually affect the cooling.
The fan design doesn't seem to have been changed significantly at all, so you probably aren't going to get any gains from that. The fin array also seems to be of a similar design with aluminium fins spreading out from the center. Interestingly, Intel has returned to using a copper core, after their jump to a full-aluminium heatsink to save cost apparently backfired when the previous generation of CPUs were thermally-limited from achieving their full boost potential.
Intel still uses the fiddly push-pin mounting mechanism that are rather cumbersome to install. I still find them better than AMD's clips though, so your mileage may vary. If you want one of these revised Intel stock coolers for whatever reason, you will have to get one of these processors:
Intel Core i9-10900
Intel Core i9-10900F
Intel Core i7-10700
Intel Core i7-10700F
Intel Xeon W-1290
Intel Xeon W-1270
Intel Xeon W-1250
It seems the 10th Gen Intel Core i5 and Core i3 parts will still come with the bare aluminium heatsinks and ugly fan wires. Oh well.
Pokdepinion: I must say the new cooler looks pretty good and might match the black motherboards in the market, but I kinda doubt anyone who can afford the Intel Core i9 and Core i7 parts would use it…