AMD Brings 3D V-Cache To Laptops In The Form Of 16-Core Ryzen 9 7945HX3D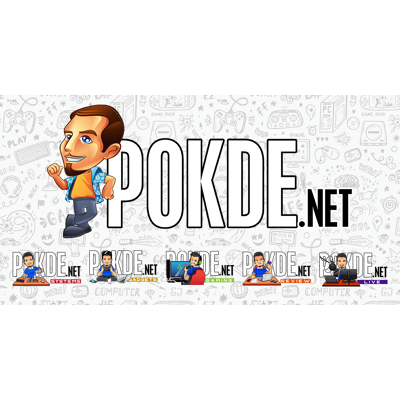 AMD Brings 3D V-Cache To Laptops In The Form Of 16-Core Ryzen 9 7945HX3D
Quite possibly, the world's fastest gaming processor on laptops: AMD's critically-acclaimed X3D series of processors has made its way into laptops, specifically the "Dragon Range" lineup which uses soldered BGA versions of the company's desktop Ryzen chips. The chip, in the form of 16-core Ryzen 9 7945HX3D, made its debut through ASUS's new ROG STRIX SCAR 17 X3D laptop, with the 'X3D' denoting its 3D V-Cache capabilities over the standard SCAR 17 counterpart.
For the uninitiated, the 3D V-Cache technology is AMD's way of massively increasing its chips' cache sizes, by stacking extra amounts of cache directly on top of the die, as opposed to next to it in conventional die layouts. The extra cache is connected through Through Silicon Vias (TSV), giving the Ryzen 9 7945HX3D a total of 144MB of combined L2+L3 cache to operate – the same as the desktop Ryzen 7950X3D chip. Gaming workloads especially benefits from the extra cache sizes to boost framerates.
AMD claims the new Ryzen 9 7945HX3D brings another 15% performance boost on top of the already powerful Ryzen 9 7945HX, though the actual numbers vary greatly depending on each game. In the best case scenario such as Riftbreaker, the X3D part can bring a massive 53% more framerates over the non-X3D model. On the other end of the spectrum, Strange Brigade loses out slightly by -4% (despite both parts sharing the same boost clocks on paper, at 5.4GHz).
It's likely that AMD is testing waters with the new chip, given that the Ryzen 9 7945HX3D will be exclusively available on the ASUS ROG STRIX SCAR 17 X3D laptop in the meantime, AMD claims. The laptop is set to launch at August 22nd, 2023, however ASUS has yet to announce pricing on the laptop at this writing.
Pokdepinion: We might be looking at the undisputed fastest gaming laptop right here, given X3D's amazing efficiency to exploit in laptop form factors.