Intel "Meteor Lake" Core Ultra Revealed, Launching December 14th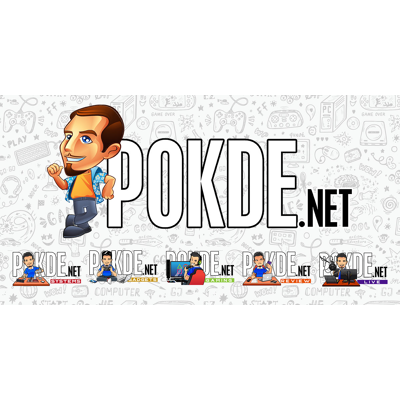 Intel "Meteor Lake" Core Ultra Revealed, Launching December 14th
Intel has officially announced the next-gen mobile processors, Core Ultra (codenamed Meteor Lake), during the Innovation 2023 event – this upcoming architecture is set to be one of the most significant update in CPU architecture since Alder Lake 2 years ago.
The company says the new Core Ultra lineup is set to launch this December 14th, which is likely the time we'll see the full product lineup (as it wasn't revealed today). That being said, the presentation has revealed some key technical details of the new architecture, including new NPU and LPE-core. Meteor Lake will be built on Intel 4 process node, making it the first to utilize this node and finally moved on from the Intel 7 node (formerly named 10nm SuperFin).
Similar to AMD's chiplet approach, Intel is using what's called a "disaggregated design", which is the use of multiple process nodes and stacked together using the company's own 3D Foveros packaging technology. The new P-core and E-core bears the codename "Redwood Cove" and "Crestmont" respectively, with the former featuring power efficiency improvements, while the latter gains IPC (instruction per clock).
On top of P-core and E-cores, Intel is also introducing a new type of core: low-power island E-core. Contrary to the regular P/E-core that sits on what's called "Compute Tile" (think of it as Intel's CCD equivalent), the LPE-core is situated inside the SoC tile where various chip functions are located. This is essentially the same as E-core, albeit with power scaling adjustments making it focus on maximum power efficiency only.
The new Thread Director logic also changes the way workloads assigns core clusters: on the current generation Raptor Lake processors, the Thread Director will assign P or E-core depending on QoS, and any low-power workload will be moved to P-core should performance be demanded. The new implementation on Meteor Lake will prioritize LPE-core in SoC tile, and if the workload requires more compute grunt, it will then moved into E-core in the Compute Tile, and for even more demanding workloads, P-core gets assigned instead.
On the onboard graphics, this will be the first time Intel's Arc GPU architecture is making its way into iGPUs – in the form of Xe-LPG architecture. This is expected to bring 2x performance uplift over the preceding Xe-LP designs (marketed under Iris Xe Graphics), which should make it capable of leapfrogging AMD's Radeon 780M in terms of performance.
Intel has also included a new dedicated AI processing unit called NPU (neural processing unit). However, depending on the type of workload, not every AI-related workload will require NPU – as GPUs are better fit for the job if it require heavily parallelized processing. Though, you should see the chip working in action in scenarios such as background blurring for webcams, like AMD's Ryzen AI first seen in its 7040 series "Phoenix" APUs.
All in all, Intel says expect 20% improvement in power efficiency over the current Raptor Lake processors, and the amount of new tech included in the Meteor Lake processors should make it a very interesting chip to study on. Expect competition to answer Intel one way or another – as the first generation Core Ultra chips is set to launch this December.
Pokdepinion: Seeing both AMD and Intel giving their best shot in mobile chips – exciting times ahead!