The ROG Matrix RTX 4090 Is The Money-No-Object, Limited-Edition GPU For Those Who Want It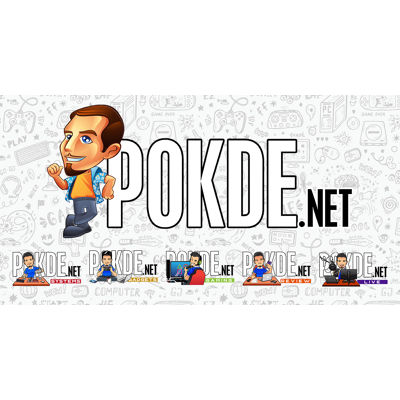 The ROG Matrix RTX 4090 Is The Money-No-Object, Limited-Edition GPU For Those Who Want It
Meet the most balls-to-the-wall, uber-expensive RTX 4090 to ever exist: the ROG Matrix GeForce RTX 4090 is here to make a statement. ASUS claims the GPU has so far snatched 8 world records since its unveiling in Computex this June, the company has leaned on some fairly exotic solutions to make this work – namely, world's first liquid metal-cooled GPU.
In case you missed it, though – the ROG Matrix RTX 4090 features a water-cooled AIO cooling system that extends to a sizeable 360mm radiator with magnetic fan system to keep its cable-free clean look. Underneath the vapor chamber is the liquid metal compound, which ASUS says is barriered within the silicon itself to prevent spillage, causing a potential short.
By default, it comes with 500W TGP (50W higher than stock), though some reviews has seen it cranked all the way up to 600W. It's also factory-overclocked to 2700MHz (+180MHz over stock) – the highest clocked GPU on the market. That said, XOC-optimized models such as GALAX HOF series can overclock beyond that under LN2 conditions thanks to an extra 12VHPWR connector supplying beyond 675W (600W+75W) of power.
The Matrix RTX 4090 also comes with additional sensors on VRMs, chokes and 12VHPWR connectors monitoring temperatures and power. The data feeds back to ASUS GPU Tweak III for live monitoring; there's also the Power Detector+ safety feature that alerts on loose contacts on any of the six power pins in the 12VHPWR connection. Meanwhile, the Mileage feature tracks the GPU power usage history across multiple game sessions.
ASUS is asking a whooping $3,200 apiece, doubling the standard RTX 4090 pricing at $1,600 (Malaysian pricing is not yet available, but safe to say it's past RM15,000 if RTX 4090's local pricing is any indication). Though, it is worth mentioning this is a limited-edition GPU, so price wouldn't matter so much for any uber-rich gamers to get ahold of this card. Additionally, ASUS is auctioning one ROG Matrix RTX 4090 personally signed by NVIDIA CEO Jensen Huang – bidding begins 26 Sept and ends 10 Oct 2023, with proceeds transferred to Make-A-Wish Foundation.
Pokdepinion: Talk about a halo product – anything topping this one?