AMD Radeon RX 6900 XT to pack 80 CU and 16GB GDDR6 memory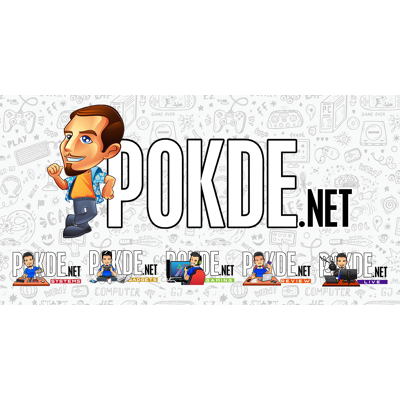 AMD's Big Navi launch is about exactly a week away, but that doesn't stop leakers from revealing more about the upcoming AMD Radeon RX 6000 series cards. AMD will reportedly be unveiling three different SKUs based on the Navi 2X architecture this 28th October.
AMD Radeon RX 6900 XT – Navi 21 XTX
Leading the charge will be the AMD Big Navi flagship, the AMD Radeon RX 6900 XT. It will reportedly pack 80 CUs, which is double of what the currently outgoing Radeon RX 5700 XT packs. Throw in the additional RT hardware and we might be looking at a significantly larger GPU here with the Radeon RX 6900 XT.
According to rumors, the GPU will be available in limited quantities, and will be an AMD-exclusive at launch. AMD will allegedly clock the GPU at up to 2330MHz, and pair it with 16GB GDRR6 memory over a 256-bit bus.
AMD Radeon RX 6800 XT – Navi 21 XT
Shaving off 8 CUs for a total of 72 CUs, the Radeon RX 6800 XT will probably be more widely available. This too will come with a 16GB GDDR6 over a 256-bit bus, although AMD's reference design calls for slightly lower clocks of up to 2250MHz. You can safely expect AIBs to bump that figure up for their OC models. The Radeon RX 6800 XT GPU is expected to pull about 235W in AMD's reference design, while overclocked variants from AIBs might be looking at around 270W.
AMD Radeon RX 6800 – Navi 21 XL
With a further reduction of 8 CUs, the Radeon RX 6800 is expected to come with only 64 CUs, although the memory capacity and bandwidth are expected to be the same, with 16GB GDDR6 and a 256-bit memory bus. Clocks are going to be even lower, with the boost clocks set to 2105MHz. The GPU here is slated to pull about 203W.
Rumored AMD Big Navi Specs
AMD Radeon RX 6900 XT
AMD Radeon RX 6800 XT
AMD Radeon RX 6800
GPU
Navi 21 XTX, 80 CU
Navi 21 XT, 72 CU
Navi 21 XL, 64 CU
GPU clocks
Up to 2330MHz boost
Up to 2250MHz boost
Up to 2105MHz boost
Memory
16GB GDDR6, 256-bit
16GB GDDR6, 256-bit
16GB GDDR6, 256-bit
Total board power
TBA
AMD reference: ~320W
AIB OC: ~355W
AMD reference: ~290W
These three cards are slated to be announced on 28th October, so stay tuned for more info on them. Aside from these three, VideoCardz also claims that the Radeon 6700 series is set to arrive in January 2021, although that's probably a bit far out.
As successors of the AMD RDNA architecture cards, the Radeon 6700 series might prove quite interesting in the lower price bracket that they will be expected to occupy.
Pokdepinion: Perhaps the 16GB VRAM across the entire RX 6800 series is the reason why NVIDIA will release the GeForce RTX 3080 20GB and RTX 3070 16GB?