Review
PowerColor Red Devil Radeon RX 5700 XT Review — one of the best Radeon RX 5700 XT cards?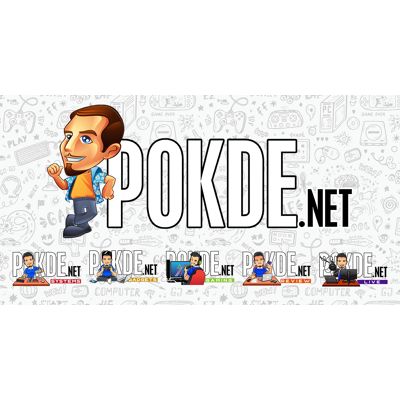 Overview
PowerColor gave the Radeon RX 5700 XT the full Red Devil treatment, complete with an inverted Red Devil logo. As their flagship Navi graphics card (for now), the Radeon RX 5700 XT gets an huge cooler that looks as aggressive as it name implies.
Positives
+ Solid metal fan shroud looks good and feels solid
+ Great performance at up to 1440p
+ Hotspot temperatures were the lowest we have seen from a RX 5700 XT
+ Runs quietly under full load
+ Still plenty of room to bump up fan speeds
Negatives
- VRM and memory runs warm
- Limited lighting options
Widely acclaimed as one of the best Radeon RX 5700 XT's out there, we finally got our hands on the PowerColor Red Devil Radeon RX 5700 XT. Aside from the peculiar fetish that PowerColor has with the occult, the PowerColor Red Devil Radeon RX 5700 XT is really quite a solid card, with a substantial three-fan cooler that should prevent the GPU from reaching temperatures that would simulate its namesake's residential area. Without further ado, let's take a look at it.
Unboxing
The packaging of the PowerColor Red Devil Radeon RX 5700 XT is quite large as well, with the front featuring the rather daunting Red Devil logo, while the rear is packed full of information about the card inside.
There isn't a lot in the box aside from the card. You get a driver CD, an installation guide and a ominous card that goes "You are one of us now" with the old Red Devil logo. I am not sure why it doesn't sport the newer, sleeker emblem, but there are probably more questions we can ask PowerColor about their branding.
Appearance
The card itself is quite standard-looking, with aggressive angles and black accents to really nail in the aggressiveness of this GPU. It's worth noting that the entire fan shroud is made of metal, which gives the card a really sturdy feel.
The thick metal backplate further adds on to the rigidty of this card. I somewhat fancy the overhang at the rear end of the PowerColor Red Devil Radeon RX 5700 XT, which sports cut outs to allow air to flow directly through the fin stack. Beside it is the Red Devil emblem that will glow in RGB.
Over on the side is the only other RGB illuminated area, which will see the Red Devil logo and the thin light strip above it glow. It's a rather thick card that's will occupy nearly three slots, so make sure that you have plenty of clearance for this GPU.
Unlike the fancy AORUS Radeon RX 5700 XT, this card sports a standard output configuration with three DisplayPort and one HDMI outputs. The Red Devil branding here will be upside down once installed in a case, which is a really weird decision by PowerColor.
The rear I/O is illuminated for some reason, so I guess if you are the kind who enjoys setting up your PC in the dark, well you won't have to fumble around that much anymore. The mild RGB accents is quite tasteful, but I do wish that there was more RGB, especially on the front side, since there's really quite a lot of room around the fans there.
Specifications
PowerColor Red Devil Radeon RX 5700 XT
GPU
AMD Radeon RX 5700 XT (Navi 10 XT)
Clocks

OC (220W power limit)


Boost: 2010MHz
Game: 1905MHz


Silent (180W power limit)

Cores
2560 Stream Processors (40 CU)
Memory
8GB GDDR6
Memory Clocks
14 000MHz
Memory Interface
256-bit
Display outputs
3 x DisplayPort 1.4
1 x HDMI 2.0b
Power connector(s)
2 x 8-pin
Recommended PSU
700W
Multi-GPU support
DX12 mGPU
Dimensions
30.0 x 13.2 x 5.3 cm
Test Machine
Performance
Synthetic
Superposition is where we the PowerColor Red Devil Radeon RX 5700 XT outperform its peers, but it still slots in below the GeForce RTX 2070 which is not exactly where you want to see it.
3DMark Time Spy sees the PowerColor Red Devil Radeon RX 5700 XT come much closer to the GeForce RTX 2070 SUPER, and also defeat the GIGABYTE AORUS Radeon RX 5700 XT by a rather significant margin.
Gaming
The Radeon RX 5700 XT is designed for 1440p gaming, and we will also be testing at 1080p and 4K as per usual. It's worth noting that Ubisoft updated Rainbow Six Siege with a new benchmark tool, so the scores here are not comparable with the other cards we have tested.
At 1080p, the PowerColor Red Devil Radeon RX 5700 XT is capable of handling above 100 FPS in most games, with the only game where the frame rate dips below 60 FPS in Metro Exodus.
AMD is pretty right at recommending the Radeon RX 5700 XT for 1440p gaming, as we still saw frame rates above 60 FPS across the baord, with the only exception being Metro Exodus, once again.
If you want to push it, you can try 4K gaming on the Radeon RX 5700 XT, but you won't be able to enjoy the best experience. If you are fine with an average of 30 FPS, then you might find it acceptable to plug a 4K monitor to the PowerColor Red Devil Radeon RX 5700 XT.
Thermal
With our usual 30-minute Superposition stress test, we saw that the highest temperatures observed was 74°C. It doesn't look good in comparison to the other Radeon Navi cards we have tested, but there's more to the thermals here than just maximum GPU temperatures.
As you might know, AMD GPUs also report the GPU hotspot temperature, which is the hottest point on the GPU. The PowerColor Red Devil Radeon RX 5700 XT here performs really well, with the hotspot remaining below 90°C most of the time, with a few 91°C peaks along the way. The relatively low hotspot temps coupled with the rather high GPU temps indicate that PowerColor's cooling solution makes excellent, even contact with the GPU die. In any case, AMD considers 110°C to be "within operating specifications", so it's nice to see that we have this much thermal headroom available.
Speaking of which, the fans are only running at around 1372 RPM, which is under 40% of the full fan speed. Dialing up the fan speed should net you an even cooler GPU. The GDDR6 memory runs at up to 80°C, while the VRM hits 76°C, which is still relatively respectable considering that this GPU pulls 220W when running at an average of 1963MHz during the test.
User Experience
PowerColor only gives you the DevilZone which is where you can change the RGB lighting modes. It is really rudimentary and you can't even assign the backplate and side RGB zones separately. For overclocking and monitoring, I guess PowerColor will point you towards Radeon Software instead.
Conclusion
The PowerColor Red Devil Radeon RX 5700 XT really proves itself to be a pretty impressive option for a Radeon RX 5700 XT. It runs relatively cool, performs well and is overall rather affordable at RM2099. The pricing also distances it from the GeForce RTX 2070 and GeForce RTX 2070 SUPER that it trades punches with, giving it more breathing room than say pricier options like the AORUS Radeon RX 5700 XT.
You still get great performance, although you will need to look the other way when it comes to raytracing and other advanced features. AMD has yet to give us an answer for that, but as there are only a handful of titles that support DirectX Raytracing at the moment, there's still quite a bit of life in the PowerColor Red Devil Radeon RX 5700 XT.
Our thanks to AMD Malaysia for sending us the PowerColor Red Devil Radeon RX 5700 XT for review.