3rd Gen Intel Xeon Scalable processors promise up to 1.5x faster performance than AMD EPYC 7763!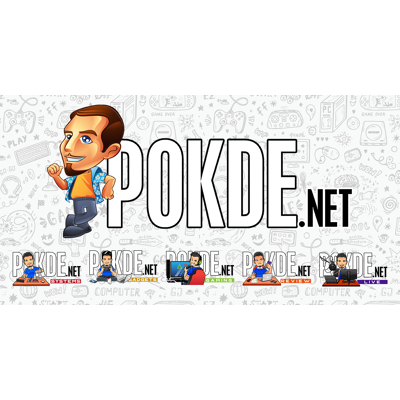 Intel has just launched the latest 3rd Gen Intel Xeon Scalable processors, codenamed Ice Lake manufactured on their 10nm process node. These processors leverage Intel's advantage in AI to deliver a much more powerful processor to their data center customers.
The new 3rd Gen Intel Xeon Scalable processors are claimed to deliver up to 46% better performance in popular data center workloads versus its predecessor, and also comes with new features like Intel DL Boost, Intel Crypto Acceleration and Intel SGX.
1.5x faster AI performance than the AMD EPYC 7763
With the 3rd Gen Intel Xeon Scalable processors, Intel baked in AI acceleration into the CPU. They are promising up to 74% faster AI performance versus the previous generation. It is also capable of a whopping 1.5x higher performance in AI workloads versus the AMD EPYC 7763, and up to 1.3x higher performance versus the NVIDIA A100 GPU. The latter achievement is probably the most amazing, considering that the NVIDIA A100 is actually designed for AI acceleration with the latest 3rd Gen Tensor cores.
Intel SGX and Crypto Acceleration
Security is crucial in data center applications, and Intel understands that with Intel SGX to protect sensitive code and data. Intel offers 2-socket Xeon Scalable processors with enclaves that can isolate and process up to 1TB of code and data. On top of that, the 3rd Gen Intel Xeon Scalable processors offer Intel Total Memory Encryption and Intel Platform Firmware Resilience to address your data protection concerns.
Meanwhile Intel Crypto Acceleration promises unprecedented performance in cryptographic algorithms, which are important for securing user data in encryption-heavy workloads.
The 3rd Intel Xeon Scalable processors are available in options offering from eight cores up to 40 cores. The platform supports up to 6TB of memory across 8 channels of DDR4-3200 memory per socket and up to 64 PCIe 4.0 lanes per socket. And oh, they are made in Malaysia in Kulim!
Pokdepinion: I am really quite amazed by the AI performance… With that much AI prowess in their CPU, I am definitely looking forward to what the Xe HPC can bring…