AMD Radeon RX 7800M XT Leaked As RX 7000 Mobile Begins To Surface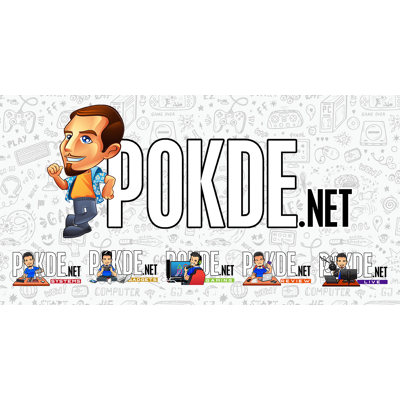 AMD Radeon RX 7800M XT Leaked As RX 7000 Mobile Begins To Surface
There hasn't been a whole lot going in inside AMD's rumor mill, and all-AMD laptops still isn't as prevalent compared to the sheer amount of NVIDIA-powered laptops out there. In any case, it seems like AMD has an unusual release strategy going on – by releasing Navi 32 on laptops first.
AMD's Navi 32 is a step down from full-fledged Navi 31 that currently powers the pair of Radeon RX 7900 flagships. It supposedly should be powering RX 7800 or RX 7700 – but both models are nowhere to be seen in the desktop lineup as Team Red has skipped all the way down to RX 7600 (which is Navi 33-powered) instead. So how does Navi 32 look like on laptops?
Decent, actually. The leak – courtesy of All_The_Watts has revealed a screenshot of 3DMark Time Spy run with RX 7800M XT scoring 17,479 points – in the same ballpark as the desktop RTX 4070. That being said, it also draw 189W of peak power – while not high by desktop GPU standards, laptops will struggle to contain that heat unless it's in a thick chassis with all the vapor chamber and liquid metal on offer. Efficiency wise, both are actually neck-and-neck despite the node disadvantage on AMD's part (5nm vs 4nm).
For reference, the previous Radeon flagship mobile GPU, RX 6850M XT, scores around a 'measly' 11,000 points. (NVIDIA's RTX 4090 Laptop GPU meanwhile is more than 21,000 points in its 175W form.) This should bode well for the gen-on-gen improvements for the RDNA3 chip, and offers a compelling reason for potential laptop buyers to consider all-AMD laptop as an alternative.
Aside from that, the same leaker has also published the incoming Radeon RX 7000 Mobile lineup, including (quote retweets also indicated the RX 7800M XT should match or slightly outperform RX 6800 desktop in performance):
RX 7800M XT – 60 CU, 16GB @ 165W
RX 7800M – 54 CU, 16GB @ 150W
RX 7700M – 48 CU, 12GB @ 140W
RX 7900S – 60 CU, 16GB @ 135W
RX 7800S – 48 CU, 12GB @ 120W
Expect these GPUs to power the upcoming AMD Advantage laptops with both Ryzen CPUs and Radeon GPUs combined – in the meantime, take all of these with a fair amount of salt.
Source: PCGamer
Pokdepinion: The figures so far looks pretty competitive to NVIDIA's equivalents now that Team Green couldn't necessarily crank its TDP to crazy levels. I'd say NVIDIA will get upper hand in performance though – and that's not mentioning all the software stack and features it carries.