Speed Meets Endurance: Unleashing the Power of AMD Ryzen™ Mobile Series Processors with Windows 11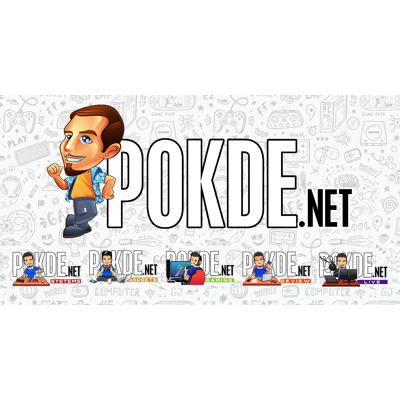 In the fast-paced world of modern technology, speed and endurance are paramount. Today, we're talking about the game-changing combination of AMD Ryzen™ Mobile Series Processors with the latest operating system, Windows 11. This powerful collaboration brings unrivaled performance, enhanced security features, and a seamless user experience to a wide range of individuals, from working professionals and gamers to content creators and students.
Unleashing the Future of Secure Collaboration
With a Windows 11 PC powered by an AMD Ryzen™ Mobile Series Processor, the future of secure collaboration becomes a reality. Experience unmatched performance and energy-efficiency that leads to exceptional battery life, allowing you to work and create without the worry of constantly needing to recharge. Whether you're a content creator pushing the boundaries of visual excellence or a working professional managing data-intensive tasks, this dynamic duo delivers speed and endurance like never before.
Elevating Gaming to New Heights
Gaming enthusiasts, rejoice. The combination of AMD Ryzen™ Mobile Series Processors and Windows 11 takes gaming to a whole new level. Immerse yourself in vibrant visuals and low-latency gameplay that keeps you one step ahead of the competition. With optimized security features and support for the latest technologies, such as AI-powered noise cancellation and next-gen USB4® connectivity, your gaming experience will be nothing short of extraordinary. Unlock the full potential of your AMD-powered system with Windows 11 and witness the performance masterpiece it becomes.
Features and Benefits that Redefine Excellence
Beauty and speed go hand in hand with laptops powered by AMD Ryzen™ Mobile Series Processors. The integrated display engine powers higher resolutions and refresh rates, making your visuals come to life with breathtaking clarity. Complete heavy workloads in record time, thanks to the ideal performance for data-intensive tasks like rendering. Windows 11 multitasking tools, such as Snap layouts, ensure that you can effortlessly manage all your tasks and maximize your productivity.
For the ultimate creative powerhouse, an AMD Ryzen™ Mobile Series Processor-powered PC with Windows 11 is your go-to choice. Enjoy high-definition graphics at high framerates, delivering visual fidelity that captivates your audience. The Al-powered noise cancellation feature brings your ideas into focus, eliminating distractions and allowing you to unleash your creativity without limits.
Windows 11 Security Features
Your peace of mind is of utmost importance, and that's why AMD Ryzen™ 6000 Series Mobile Processors are fully supported with Windows 11 security features. Experience enhanced protection for your credentials, user identities, and data like never before. With a PC equipped to defend against future threats, you can focus on what you do best while knowing that your valuable information is safeguarded.
Choose Exceptional
Up to 8 high-performance cores in an AMD Ryzen™ Mobile Series Processor ensures that you have all the power you need for Windows 11 gaming and seamless streaming. The stunning visuals, powered by AMD Radeon™ 600M graphics integrated into the AMD Ryzen™ 6000 Series Mobile Processor, elevate your creativity and entertainment to new heights.
Limited-Time AMD Exclusive Monthly Promotion
To encourage the adoption of this groundbreaking technology, SNS Network is excited to offer an exclusive monthly promotion for AMD Ryzen™ devices running Windows 11 across Acer, ASUS, HP, and Lenovo. From 9th to 30th June 2023, selected purchases will come with a free gifts bundle worth up to RM451, including a 1-Year Extended Warranty, USB pen drive, cooling pad, and 1TB hard disk. To avail of this incredible offer, visit their AMD Concept Stores at the following locations:
Plaza Low Yat: 7, Jalan Bintang, Bukit Bintang, 55100 Kuala Lumpur, Wilayah Persekutuan Kuala Lumpur
Digital Mall: No.2 Jalan 14/20 Section 14, 46100 Petaling Jaya, Selangor
Sunway Pyramid: No. 16 Digital Centre, F1.AV.20 and 21, Asian Avenue, First Floor Sunway Pyramid, No. 3, Jalan PJS 11/15, 47500 Subang Jaya, Selangor Darul Ehsan
Pavilion Bukit Jalil: 1.60.00, Pavilion Bukit Jalil, No 2, Persiaran Jalil 8, Bandar Bukit Jalil, 57000 Kuala Lumpur
For more details on the promotion, click right here.
Pokdepinion: Speed meets endurance with the unmatched power of AMD Ryzen™ Mobile Series Processors and the latest Windows 11 operating system. Whether you're a technology enthusiast, working professional, gamer, content creator, or student, this dynamic combination is designed to elevate your computing experience to new heights.