Review
ASUS ROG Strix Radeon RX 6600 XT OC Edition Review — a card born out of circumstances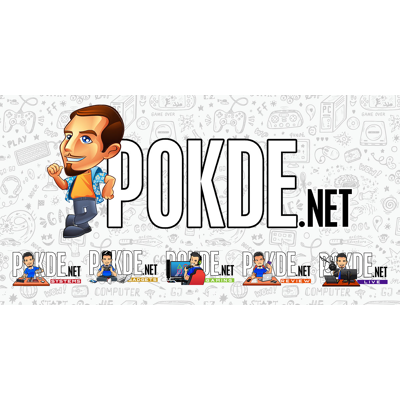 Overview
The ROG Strix Radeon RX 6600 XT OC Edition ticks all the right boxes. It's cool, it's frugal, and it runs quietly. The design is also very nice, with ASUS deserving praise for successfully scaling down their triple-fan design into a compact dual-fan design that doesn't look any less exciting. However the Radeon RX 6600 XT isn't a GPU that you might want anyway, but you might have to make do with, simply because you can't get anything else.
Positives
+ Compact design that still looks amazing
+ Small ARGB panel is a nice touch
+ Decent performance at up to 1440p in non-raytraced titles
+ Draws less than 150W under load
+ Cooler runs quietly and yet cools effectively
+ Lofty boost clocks are well-maintained
Negatives
- Side exposes wide expanse of aluminum fin for nothing
- Terrible raytracing performance even at 1080p
- Unattractive pricing
AMD has just announced the Radeon RX 6600 XT late last month. As a 1080p-oriented card, AMD is targeting the card towards PC gamers who are looking for an upgrade from older cards. Since there are no reference models, AMD sent us what might be one of the best AIB designs for the Radeon RX 6600 XT, the ASUS ROG Strix Radeon RX 6600 XT OC Edition. Let's see how will it perform.
Unboxing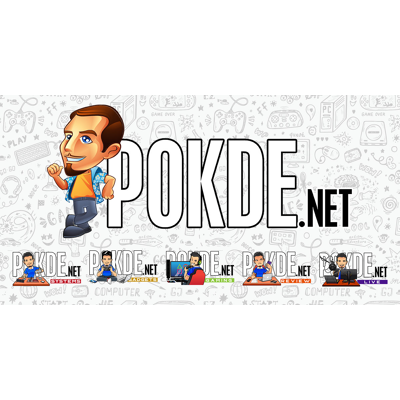 As you would expect, the ROG Strix Radeon RX 6600 XT's packaging is very familiar. Don't change what ain't broken, I always say. It shows off the design of the ROG Strix Radeon RX 6600 XT very well, and you can quite clearly see the design of the card as well as the targeted resolution, which is a pretty nice touch for new PC builders who might not be as well-versed with the GPU hierarchy.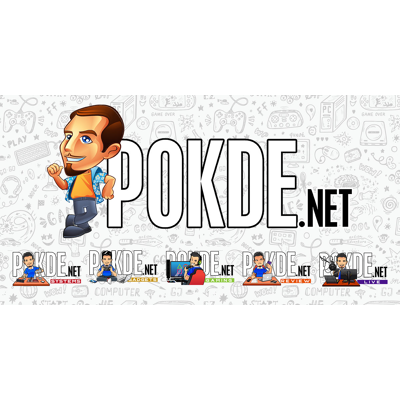 On the back we have the highlighted features, as well as the system requirements to make sure that your system supports the card. Not much to talk about here.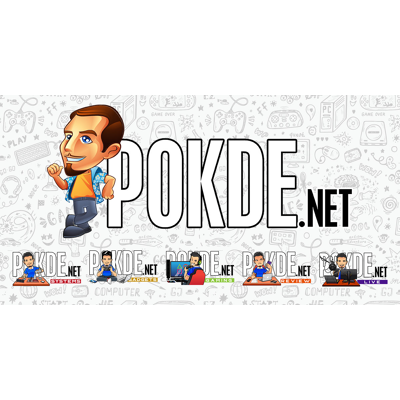 The insides are probably a bit weirder. ASUS seems to have decided to save some cardboard and plastic, so instead of an anti-static bag like you would usually see with most GPUs, we have a plastic wrapper holding the ROG Strix Radeon RX 6600 XT down, like its in some bondage diorama of sorts. I am not here to kink shame, but let's just say I prefer having an anti-static bag.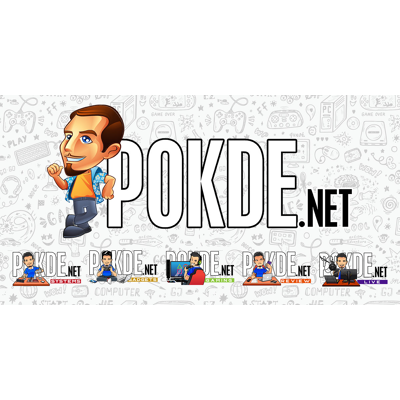 In the box we get the usual documentation, including the trading card and also a thank you card from ASUS, which are all conveniently slotted in the Speed Setup booklet. There's no driver CD this time around, so I am happy. There are also two velcro cable ties to help you manage your cables, even though the ROG Strix Radeon RX 6600 XT will only need one with its single 8-pin connection.
Appearance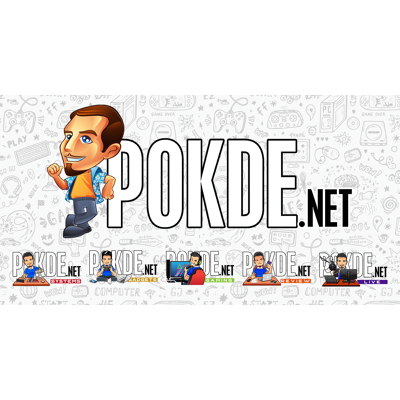 The front side of the ROG Strix Radeon RX 6600 XT looks very sleek. Similar to its larger brethren, you get two massive Axial-tech fans, and there's also a very aggressive cybertext motif along the fans. I was also quite surprised to see actual metal bits laid into the plastic, given that this is a more value-oriented offering. It seems that ASUS spared no expense here in the construction of this front plate.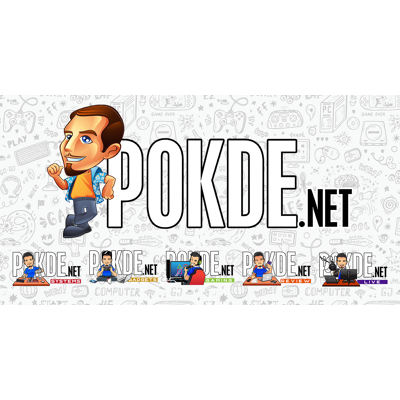 The back of the card is decidedly tamer than the higher-end ROG Strix cards, although I can't say that it looks bad. You can see that the backplate features a deeper area where it contacts the rear of the PCB for memory cooling, as well as a small window for air to blow through the heatsink. It's really small so expect little of it. Aesthetics wise, I quite fancy the brushed metal finish as well as the silk-screened ROG emblems.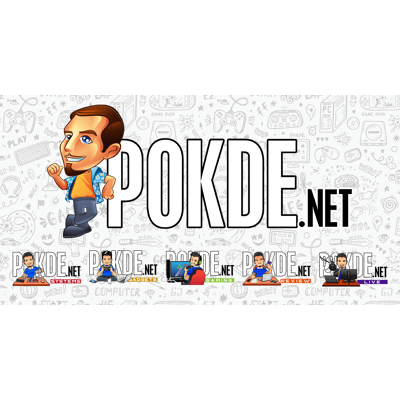 The side is a bit peculiar to me. While the higher-end cards had a massive ARGB strip and GPU brace that blocked airflow out from the side, when they had to exhaust out of the side, the ROG Strix Radeon RX 6600 XT here has a huge cutout, but the fins are aligned longitudinally on the card, wasting all these good space where hot air could easily exit from the heatsink. I also find staring into the ends of the heatpipe and the flat sheet of aluminum to be quite boring, but that might just be me.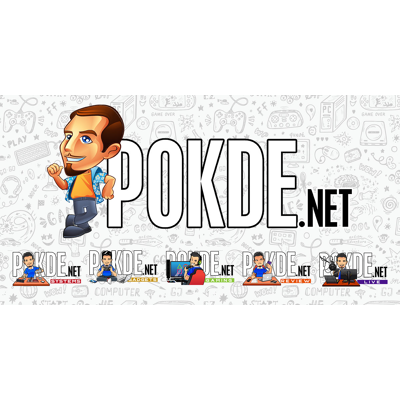 I guess ASUS wanted to make use of this large cutout on the PCIe bracket to exhaust the hot air, as the fins are well aligned to do just that. Interestingly enough, we have a bright brushed metal finish here for the stainless steel bracket, versus the smooth nickel-plated finish that they went with for the higher-end ROG Strix card.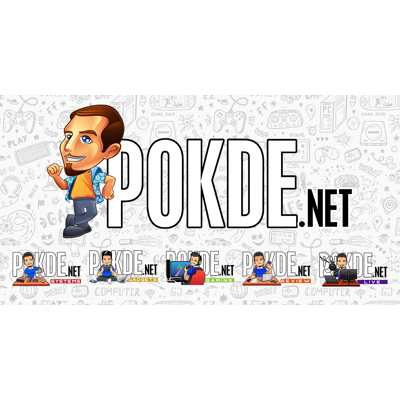 The rear of the card is also open, presumably for heat to exhaust out here as well. You might also notice that there are no fan connectors here, unlike the higher-end ROG Strix cards which have FanConnect II headers at the end of their cards. There's a large cutout for the PCIe power connector, which should make installation simple.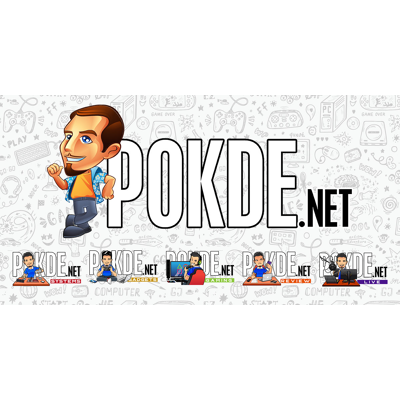 Closer to the PCIe bracket we have the dual BIOS switch, which allows you to switch between the P(erforamnce) Mode and Q(uiet) Mode. We will do all our testing in the former, because the ROG Strix Radeon RX 6600 XT isn't a particularly loud card anyway.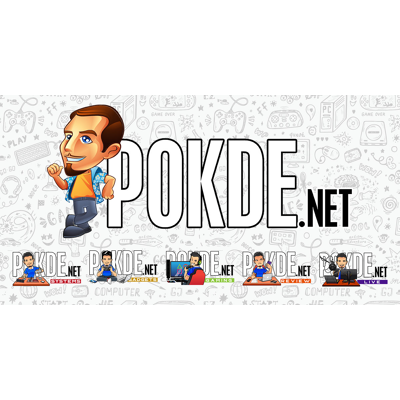 The ROG Strix Radeon RX 6600 XT doesn't have the over-the-top ARGB light bar on the side like its bigger brothers do, but it still has a dash of ARGB on the side. The ROG Strix text and ROG eye here looks pretty good, but I think this card would look the best in a vertical GPU setup, showing off the nice fans and fan shroud instead.
Specifications
ROG Strix Radeon RX 6600 XT OC Edition
GPU
AMD Navi 23 XT
TSMC 7nm
Clocks

Base Clock

: 1968MHz


Game Clock

: 2428MHz (+69MHz over ref.)


Boost Clock

: 2607MHz (+18MHz over ref.)
Cores
2048 Stream Processors
32 Ray Accelerators
Memory
8GB GDDR6
Memory Speed
16Gbps
Memory Interface
128-bit
Display outputs
3 x DisplayPort 1.4a
1 x HDMI 2.1
Power connector(s)
1 x 8-pin
Recommended PSU
500W
Interface
PCIe 4.0 x8
Multi-GPU support
No
Dimensions
243 x 134 x 52 mm
(2.6 slot)
Test System
Performance
Synthetic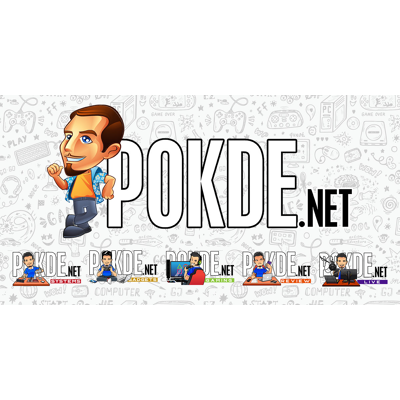 In Superposition, we actually see that the ROG Strix Radeon RX 6600 XT slots in below the Radeon RX 5700 XT, which is definitely very peculiar results. It is still quite a bit faster than the GeForce RTX 2060 OC Edition though, so a lot of people will still be getting a nice upgrade by going with the ROG Strix Radeon RX 6600 XT.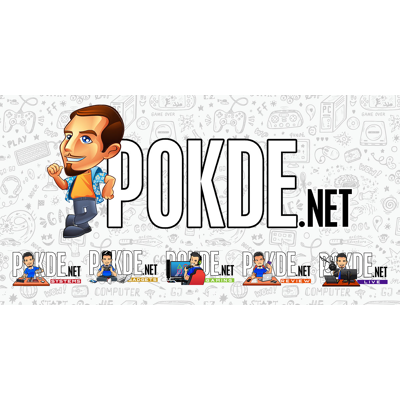 3DMark Time Spy on the other hand has the ROG Strix Radeon RX 6600 XT coming out ahead of the Radeon RX 5700 XT.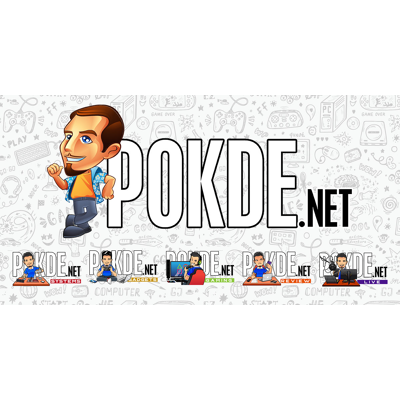 3DMark Port Royal which gauges the raytracing performance, sees the ROG Strix Radeon RX 6600 XT slot in above the GeForce RTX 2060, although it is still significantly slower than the GeForce RTX 2070 SUPER.
Gaming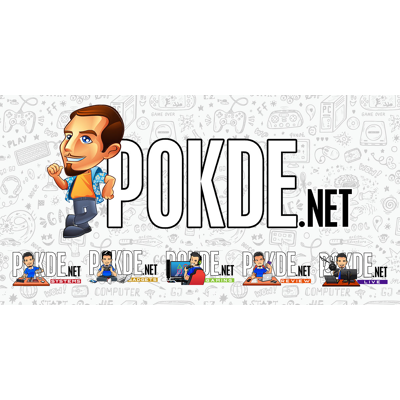 As AMD targets this at the 1080p gaming category, the ROG Strix Radeon RX 6600 XT is actually doing quite well here. The only games that can bring it to its knees are the raytraced titles like Cyberpunk 2077, Control and Watch Dogs: Legion, which utilize more raytracing effects than usual. Hopefully the games will add FidelityFX Super Resolution support to allow for playable framerates.
Speaking of FSR, while I have included their results here as well, I absolutely do not recommend using FSR at this resolution as the visuals look quite bad if you enable FSR at anything below 4K. Still, if you want to experience the full raytraced graphics in the aforementioned titles, I don't think you have much of an option.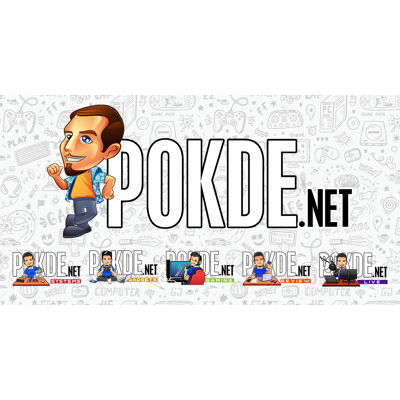 1440p sees still relatively playable frame rates, as long as you don't want to enable raytracing. With raytracing enabled, most titles dip below 60FPS. With that said, esports gamers can easily play at this resolution, with less graphically-intensive titles like Far Cry 5 and Riftbreaker recording very good frame rates above 100FPS.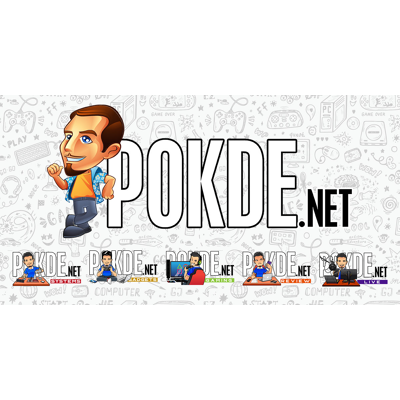 4K is definitely out of reach for the ROG Strix Radeon RX 6600 XT. You can still see Riftbreaker is offering relatively playable framerates, but it is the only game in the stack to offer this kind of performance. The rest of the games are well below 60FPS, with all the raytraced games being below 20FPS, and even below 5FPS in the case of Cyberpunk 2077, Control and Watch Dogs: Legion.
Thermals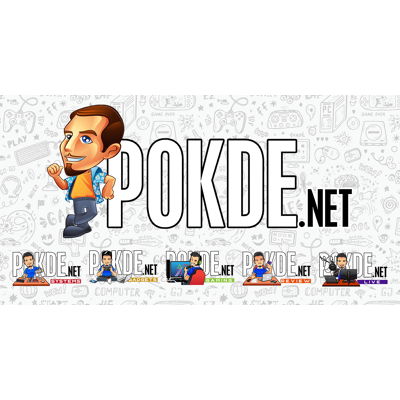 The ROG Strix Radeon RX 6600 XT is actually surprisingly efficient, with a maximum power draw of 146W. The average over the 30-minute run of Superposition stress test was just 143W, which means that the ROG Strix Radeon RX 6600 XT could have easily lived off a single 6-pin PCIe power connector. However given the issues faced by the Radeon RX 480, I guess neither ASUS nor AMD wanted to risk it.
Thanks to the low power draw, cooling is also very good. The two fans spin at an average of 1818RPM, which was inaudible unless you had your ear next to it, and temperatures are also very low. While you might have seen AMD's hotspot temperatures regularly hit over 100°C, we are only seeing it reach 71°C here.
Clocks are maintained at a lofty 2541MHz, on average with the peak observed being 2570MHz. With such low hotspot temperatures, the Navi 23 XT GPU is definitely having the time of its life. Speaking of which, for a more direct comparison to other cards, the GPU temps average just 57°C, well below the 60°C threshold that we usually see on most cards. Kudos to ASUS for equipping the ROG Strix Radeon RX 6600 XT with such an effective cooler.
ROG Strix Radeon RX 6600 XT vs GeForce RTX 3060 Ti Founders Edition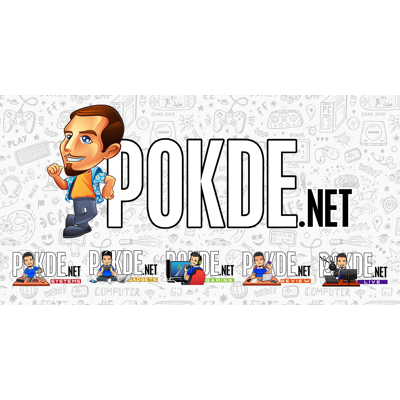 AMD compares the Radeon RX 6600 XT against the GeForce RTX 3060, and for good reason. AMD's claim of being on average 15% faster while being 15% pricier (MSRP vs MSRP) does paint the GPU in a relatively good light. That's of course, without considering the raytracing performance.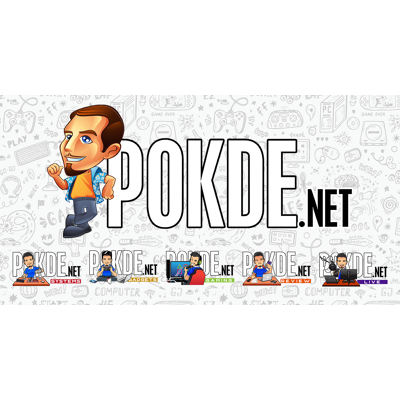 Since we don't have a GeForce RTX 3060, I decided to compare it against the NVIDIA GeForce RTX 3060 Ti Founders Edition, which was released with an MSRP of $399, although I don't think you can get any card at that price now. Still, MSRP is all we can base our review on, since market prices are just all over the place now. We will be comparing the performance at 1080p and 1440p, because neither card offers a good experience at 4K anyway. So, $379 vs $399, which will offer you better bang for your buck?
We will be making the assumption that you can get a Radeon RX 6600 XT at its $379 MSRP that delivers the same performance as the ROG Strix Radeon RX 6600 XT. Obviously, the ROG Strix Radeon RX 6600 XT is probably going to be on the pricier side of things. It comes factory overclocked, touts a great cooler as well, which will allow the card to boost higher as well.
1080p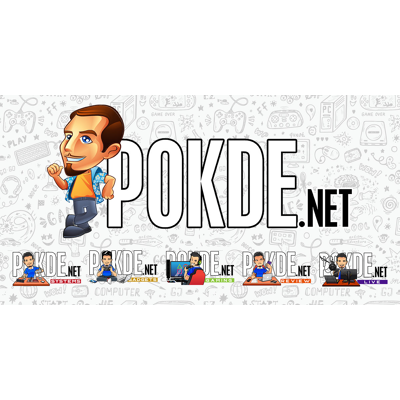 At 1080p, the more expensive card comes up in front, as you would expect. The raytracing performance is very good on NVIDIA's end, and the AMD card doesn't do so hot in raytracing. It still scores a win in AC Valhalla, which is surprising. That's a good 32% lead. But overall, on average, if you consider the non-raytracing titles, the GeForce RTX 3060 Ti is a good 19% faster. Once raytracing is taken into account without FSR, the gap enlarges to a whopping 64%. And we are also discounting NVIDIA's DLSS in the games that support it, for obvious reasons.
1440p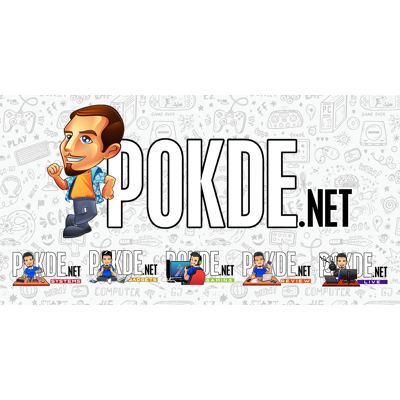 At 1440p, the gap widens even further. Once again, the ROG Strix Radeon RX 6600 XT is faster in AC Valhalla by 15%, for some odd reason. Maybe AC Valhalla really likes AMD's Infinity Cache? Even with that in mind, the GeForce RTX 3060 Ti is now an insane 70% faster on average when raytracing is enabled, or 26% faster on average with raytracing off.
Conclusion
In an ideal world, I would recommend you to pick up a GeForce RTX 3060 Ti instead of a Radeon RX 6600 XT. MSRP vs MSRP, for just $20 more, you get noticeably better performance from the NVIDIA card, unless AC Valhalla is your favorite game of all time. But obviously we don't live in a utopia, and you can't get any RTX 3060 Ti at its $399 MSRP. With most GeForce RTX 3060 Ti cards priced well above and beyond that in the market, I can't recommend them at all.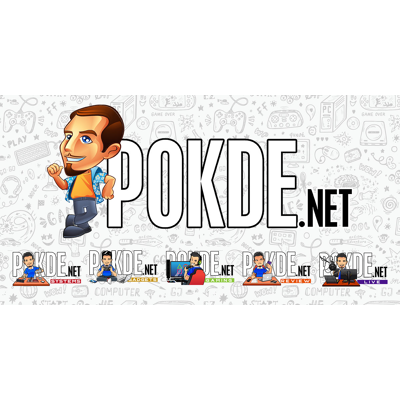 Both AMD and NVIDIA are aware of this, and that's why we have the Radeon RX 6600 XT ($379 MSRP) as well as the GeForce RTX 3060 ($329 MSRP) at their respectively unattractive price points. These are cards that exist simply because you just can't get anything else. AMD's card arguably offers slightly better value, but of course it depends on whether you want to experience raytracing. These are cards for those who are desperate to complete their gaming PC, not those who are looking for a bang-for-buck upgrade from recent graphics cards.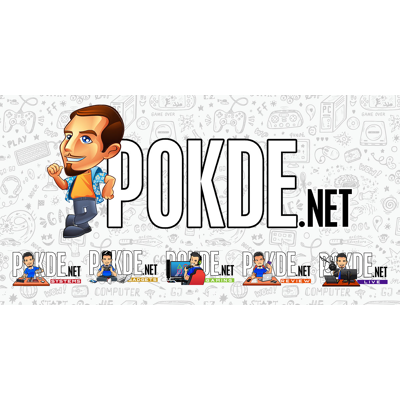 If you find yourself in need of a new graphics card, and you have your sights set on the Radeon RX 6600 XT, the ROG Strix Radeon RX 6600 XT in particular is an extremely good example of the Radeon RX 6600 XT. At RM2650, it is on the pricier side of things, but its low temperatures, low power consumption, silent operation and nice design are in its favor. Of course, whether you can get it at MSRP is another matter altogether. Miners should be quite disinterested in the ROG Strix Radeon RX 6600 XT, so perhaps gamers might get a better chance of getting these cards at reasonable prices. That, we will have to wait and see, but I guess you buy what you can in this climate.
Our thanks to AMD Malaysia for sending us the ROG Strix Radeon RX 6600 XT for review.