Review
GIGABYTE AORUS Radeon RX 5700 XT Review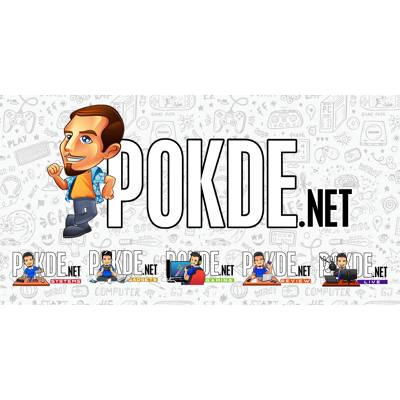 Overview
GIGABYTE took the time to design a proper cooler for the Radeon RX 5700 XT and released it as the AORUS Radeon RX 5700 XT. It commands a premium price, but it does have a compelling case to present, with impressive performance coupled with cool and quiet operation.
4 Years Local Supplier Warranty
Positives
+ Muscular, understated design is quite appealing
+ Six display outputs offers flexibility for those who need it
+ Good performance up to 1440p
+ Thermals are relatively well-controlled
+ Fans run quietly even when under load
Negatives
- Thicker than most cards
- Pricey
In the initial launch of GIGABYTE's Radeon RX 5700 XT cards, the lineup was missing the AORUS-branded models. Skip forward to January 2020, the AORUS Radeon RX 5700 XT 8G was launched with a much beefier cooler, more display outputs and an improved design overall. We didn't get the chance to play with the GIGABYTE Radeon RX 5700 XT, but today we will be looking at the AORUS Radeon RX 5700 XT 8G, which is GIGABYTE's most premium Navi card, for now.
Unboxing
The box is clearly a member of the AORUS family, with the eagle logo featured prominently. Aside from that, the front of the box is relatively clean, with just a sprinkle of logos.
The back of the box is where GIGABYTE boasts of the features of the AORUS Radeon RX 5700 XT. The AORUS Radeon RX 5700 XT is probably one of the few cards with support for six displays right out of the box, so it is definitely worth boasting about. There's also a touch more RGB on the AORUS Radeon RX 5700 XT, which was lacking in the GIGABYTE versions of the Radeon RX 5700 XT.
In the box, GIGABYTE gives you a AORUS emblem to stick onto your PC case, a quick guide in multiple languages and an AORUS Care pamphlet to remind you to register for the four-year warranty. It's a year longer than the warranty of the GIGABYTE cards, so it is indeed worth taking note of since you are paying a premium for the AORUS Radeon RX 5700 XT.
Appearance
The card features a rather muscular design, as compared to the GIGABYTE Gaming designs. It's a far cry from the AORUS GeForce RTX cards though, with it sharing similar designs cue as the AORUS GeForce GTX 1660 Ti, albeit this being a much sleeker design. The trio of fans are of the WINDFORCE variety, thus the rather unique blade design.
On the side of the card is where you realize the true monstrosity that this card is. It is nearly a full three-slots thick, as GIGABYTE went absolutely ham with the cooler design on the AORUS Radeon RX 5700 XT. The AORUS emblem and FAN STOP indicator at the end of the card light up, but the card looks pretty fantastic even with the RGB is not on yet.
The heatsink extends beyond the PCB, adding to the length of the card. It's worth noting that this card is 290 mm long, so you might want to check whether your case has clearance for it. The cables running out from the PCB into the shroud just looks unrefined, and I do believe GIGABYTE should have done a better job by hiding the cables. Well, at the very least it is wrapped in black. The dual 8-pin PCIe power connectors might also be very overkill for this card, but I think GIGABYTE is clearly going for overkill with this card anyway.
The asymmetrical backplate is a nice touch, with aggressive lines and the AORUS logo engraved into the metal. It's also quite thick, so you know we aren't talking about aesthetics here, as it should also provide sufficient structural support to prevent the card from sagging, which is important with such a heavy card.
Here's another nice bit of detail on the tail-end of the AORUS Radeon RX 5700 XT. I am not exactly sure what it says, but it looks cool, and the bent metal gives the backplate some character as compared to regular flat metal sheets we get on more mainstream cards.

The PCIe bracket appears to be nickel-plated, with gold-plated connectors. The AORUS Radeon RX 5700 XT offers six display outputs, three DisplayPort 1.4, two HDMI 1.4b and one HDMI 2.0b outputs. That lets you connect up to six monitors, if that sort of setup is something you look forward to.
Like most self-respecting AMD cards, the AORUS Radeon RX 5700 XT also comes with a dual BIOS switch. The Silent mode runs at about 100 MHz less, so obviously we won't be playing around with that. OC all the way!
If you were expecting the ludicrous RGB effects of the GIGABYTE AORUS GeForce RTX cards, well you would be sorely disappointed. All you get are these two narrow strips on the front here.
Meanwhile on the side of the card, the emblem and Fan Stop indicator light up in RGB. There's really very little RGB on this card, for better or worse. Some might prefer it for the low-profile appeal, and they are a better match for GIGABYTE's AMD boards too, as they are a lot less flashy than their Intel counterparts.
Specifications
GIGABYTE AORUS Radeon RX 5700 XT
GPU
AMD Radeon RX 5700 XT (Navi 10 XT)
Clocks
Boost: Up to 2010 MHz
Game: 1905 MHz
Base: 1770 MHz
Cores
2560 SP (40 CU)
Memory
8GB GDDR6
Memory Clocks
14 000 MHz
Memory Interface
256-bit
Display outputs
3 x DisplayPort 1.4
1 x HDMI 2.0b
2 x HDMI 1.4b
Power connector(s)
2 x 8-pin
Recommended PSU
600W
Multi-GPU support
DX12 mGPU
Dimensions
29.0 x 12.3 x 5.8 cm
Test Machine
CPU
Intel Core i7-5820K @ 4.125 GHz
Motherboard
ROG Rampage V Extreme
Memory
4 x 4GB Kingston HyperX Predator 3000 MHz CL15
Storage
256GB Samsung 850 EVO SATA SSD
512GB Plextor M9PeY PCIe 3.0×4 NVMe SSD
256GB Toshiba PCIe 3.0×4 NVMe SSD
Power Supply
Cooler Master V850 Gold
Monitor
BenQ EL2870U
GPU Driver
Radeon Software Adrenalin 2020 Edition 20.2.2
Testing Methodology
We will be running in-game benchmarks where available, at the specified resolution(s) and at the maximum graphics preset, unless otherwise specified. Average framerates during gameplay will be recorded with Fraps, in the event of a benchmarked game not having an in-game benchmarking tool. Temperatures will be recorded with HWiNFO, and the maximum temperature in a 45-minute long Superposition stress test run will be reported. Fan speeds will be according to the default fan curve as defined by the manufacturer. The latest drivers available will be used, unless otherwise specified. Default clocks will be used, unless otherwise specified.
Performance
The AORUS Radeon RX 5700 XT delivers a strong performance here, with a pretty substantial lead over the Radeon RX 5700. It's still some ways away from the GeForce RTX 2070 SUPER though.
It's a bit closer in terms of performance to the GeForce RTX 2070, as you might expect.
Gaming
The Radeon RX 5700 XT is marketed as a 1440p gaming card for the Red camp, but we will also be testing the card at 4K too, just to see if it can handle it.
At 1080p, the only games that has it breaking below the magical 60 fps mark is Metro Exodus. It is a very strong 1080p card, no doubts about that.
Meanwhile at 1440p we see a similar scenario, with Borderlands 3 and Assassin's Creed Odyssey creeping very close to the borderline. For some reason, Assassin's Creed Odyssey's 1080p and 1440p results are very similar, despite multiple runs.
At 4K we see most games have dipped down below the 60 fps mark, even in less demanding titles like Far Cry 5 and For Honor. Well I guess AMD did market the card correctly. But if you want to push for 4K graphics, you can, just with much lower graphics settings than the maxed out graphics we use in our benchmarks.
Thermal
GIGABYTE did a good job with taming the thermals of the Radeon RX 5700 XT GPU, with it hitting a maximum of just 68°C. This is GPU temperature though, but AMD has another metric for the GPU temperatures, and that's the GPU hotspot temperature.
AMD has claimed that 110°C hotspot temperatures are considered "within spec" and thus the card will boost aggressively until one of the hotspots hit said temperature. While the temperatures are indeed alarming, it is worth noting that you cannot directly compare hotspot temps to older AMD cards or NVIDIA cards, as they do not have an array of sensors to collect data across the GPU and report the hotspot temperatures.
The AORUS Radeon RX 5700 XT maintained a high average boost clock of around 1949 MHz even as the GPU hotspot temps averaged around 93°C. The highest hotspot temp we saw was 96°C, which is still quite far below the 110°C limit. Fans were running at around 1786 RPM, being barely audible throughout the run. The two spikes appear to be data logging errors, so ignore them. Meanwhile for the GDDR6 VRAM, the highest temperatures observed was 78°C, while the VRMs ran at up to 70°C and stayed there for the rest of the test. These are respectable numbers as none of the temperatures are even getting into risky territory. Power draw throughout the run averaged at around 214W.
Conclusion
With a price tag of RM2159, the AORUS Radeon RX 5700 XT is on the pricier side of things. But in its defense, it makes a case for itself with good cooling and silent operation. I would have preferred more RGB, but then again I do find the muscular design here quite appealing too. If you are looking for a Radeon RX 5700 XT, especially if you plan on running a six-display setup soon, this is the card to get, because few other cards give you that flexibility at all.
Our thanks to GIGABYTE for sending us the AORUS Radeon RX 5700 XT for review.