Review
ASUS ROG Maximus XIII Hero Review — premium hardware at a premium price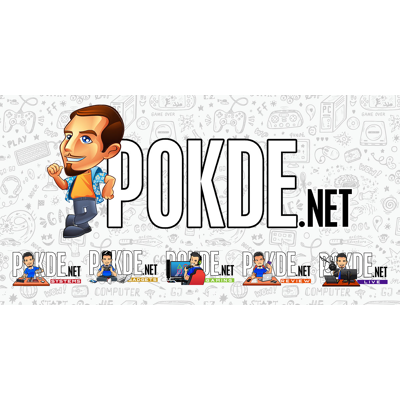 Overview
The ROG Maximus XIII Hero is a much better board than its predecessor, but all the upgrades like dual Thunderbolt 4, dual 2.5GbE LAN and also the significantly beefier VRM comes at a rather significant cost as well.
Positives
+ Motherboard looks awesome
+ Excellent I/O options with 2 Thunderbolt 4 ports!
+ Great VRM thermals even with OC-ed i9-11900K
+ Upgraded audio circuitry with AI noise cancellation is welcome
+ Easy to use BIOS and software
+ Well-designed for overclocking enthusiasts
Negatives
- Intel Z590 runs at up to 80°C
- Second M.2 PCIe slot shares bandwidth with primary PCIe x16 slot
- Really pricey
The recent Intel Z590 motherboards are really quite pricey, and are charting new grounds for their respective series. For perspective, the ASUS ROG Maximus XIII Hero is now offered at RM2659, which is actually pricier than the ROG Maximus XII Formula that was introduced last year. Does it actually have what it takes to justify the rather significant price increase? Well, that's what we aim to find out today!
Unboxing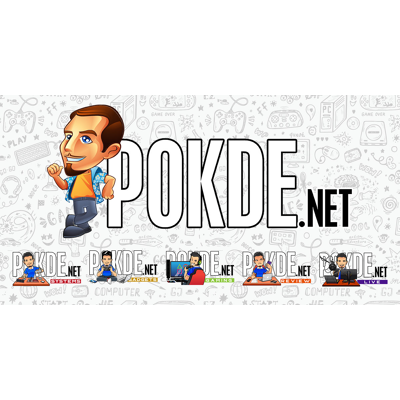 ASUS updated the packaging, and it looks absolutely fantastic. The front of the box has been revised to better reflect ASUS' new design direction, which involves a lot of diagonal lines, as evident in their recent laptops and even the ROG Phone 5. ASUS still made sure to keep the front clean with minimal text aside from a large ROG logo and the Maximus XIII Hero label.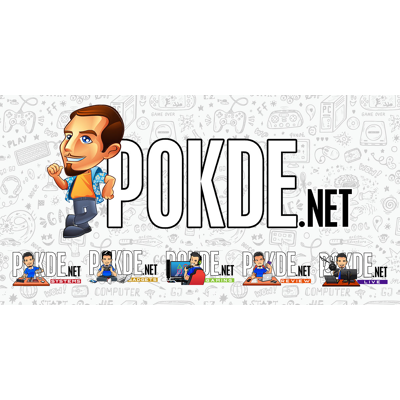 Flipping it around we see more details about the motherboard. There's a clear image of the motherboard and its included WiFi antenna, as well as some highlighted features. But we don't have time to read them now, let's just flip it back over again and open it to check out the motherboard.
You can see that the ROG Maximus XIII Hero still comes with a driver CD, despite some manufacturers already going with USB drives even with their lower end boards. There's an assortment of documentation, and also some stickers to customize your build. ASUS included a redesigned WiFi antenna. It finally has a magnetic base, so kudos to ASUS for listening to their fans. Then there's the RGB extension cable, four SATA cables, the Q-connector to help you plug in your fiddly front panel headers, ARGB adapter and also a few M.2 screws.
The ROG Maximus XIII Hero also comes with the new ROG Graphics Card Holder to avoid GPU sag. I personally think that this should have come with their ROG GPUs instead of their motherboard, but hey I don't say no to free goodies. Last but not least, a nice little keychain for you to show off that you own a ROG motherboard.
Appearance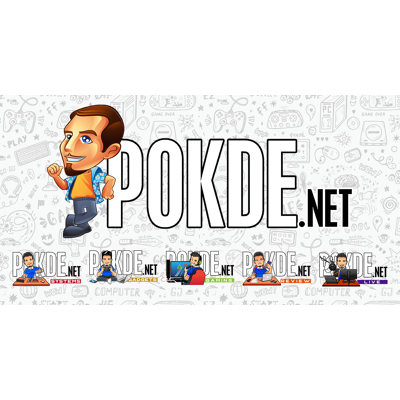 Finally, it's time to take a look at the motherboard itself. As a whole, you can see that ASUS has significantly redesigned the ROG Maximus XIII Hero. While previously only the ROG Maximus Formula or CODE motherboards can enjoy this level of coverage with their heatsinks and plastic covers, the ROG Maximus XIII Hero is quite well covered with metal heatsinks and plastic bits. Most of it is functional too, with the heatsinks having deep grooves in them to increase their surface area.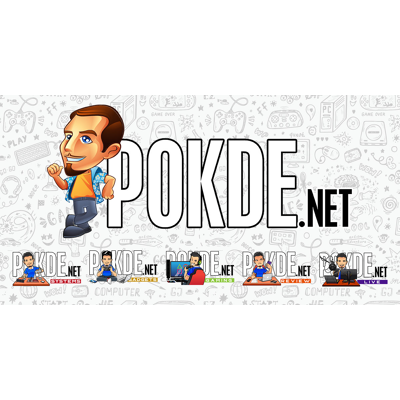 The glossy bits that were easily scratched on the ROG Maximus XII Hero have also been replaced by a less fragile-looking material that now has a very nice 3D sheen to it when you shine light on it from different angles. Interestingly enough, this cover over the audio circuitry that I am holding here is also made of metal. All the matte and glossy bits will definitely look great in a well set up RGB build.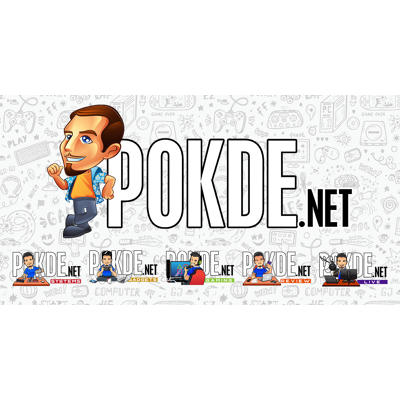 While the top layer is just as glossy, the underlying metallic finish should help hide a bit of the scratches. The metal bits, which comprises of the VRM and M.2 heatsinks as well as the I/O shroud all feature the same matte black finish. Overall, it is one great looking motherboard that I do believe will complement any build you have in mind.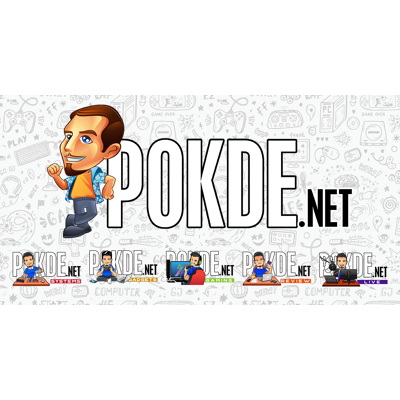 The rear I/O hosts a nice assortment of ports, and what I liked the most was the six USB 3.2 Gen 2 ports. The dual Thunderbolt 4 ports are also a huge upgrade over last-gen's single USB 3.2 Gen 2 USB-C port. The dual LAN ports are now both 2.5Gbps, instead of the 1Gbps + 5Gbps LAN ports that the ROG Maximus XII Hero sported. I am not sure how many people actually use 5Gbps LAN at home though. WiFi sees an upgrade to the newer Intel Wi-Fi 6 AX210, which offers WiFi 6E connectivity.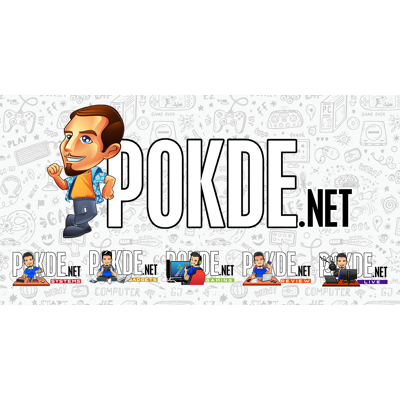 There isn't much to see here on the back of the board, which is what you would expect anyway, since you won't be seeing this side of the board much in the first place. I do wish there was a backplate, although I am not sure if it will have much use anyway. A heatspreader behind the VRM array might be nice to dissipate the heat from the VRMs more effectively, but it is most probably unnecessary as you will see in a bit.
The RGB on this board is very tastefully done. Slivers of light peek out of the slits on the I/O shroud, while the main ROG logo on the PCH cover gleams from under your GPU. While some might consider there to be too little RGB on this board, I do believe that this is just the right amount, and I do appreciate that ASUS has continued to come up with new ways to add RGB without it being as in-your-face as previous generations.
Specifications
ROG Maximus XIII Hero
CPU support
LGA1200
10th Gen Intel Core Processors
11th Gen Intel Core Processors
Pentium Gold G6, Celeron G5 Processors
Power
1 x 24-pin ATX
2 x 8-pin EATX 12V, ProCool II
ISL69269 PWM controller (12-phase)
14 x TI 95410RRB (90A) powerstage for VCore
2 x TI 59880RWJ (70A) powerstage for SoC
Chipset
Intel Z590
Memory
ASUS OptiMem III
4 x DDR4 DIMM, max. 128GB un-buffered memory
Up to 5333MHz (OC)
Multi-GPU Support
2-way NVIDIA SLI
3-way AMD CrossFireX
Expansion slots
PCIe 4.0 x16 (x16 electrically – from CPU)
PCIe 3.0 x1 – from chipset
PCIe 3.0 x16 (x8 electrically – from CPU)
PCIe 3.0 x16 (x4 electrically – from chipset)
Storage
6 x SATA 6 Gb/s, supports RAID 0,1,10
2 x M.2 PCIe 4.0 x4 – from 11th Gen CPU
1 x M.2 PCIe 3.0 x4 – from chipset
1 x M.2 PCIe 3.0 x4 / SATA – from chipset
Network
Intel Wi-Fi 6E AX210
2 x Intel I225V 2.5GbE LAN
USB

Rear I/O

:
2 x Thunderbolt 4 Type-C
6 x USB 3.1 (10Gbps)
2 x USB 2.0


On-board headers

:
1 x USB 3.2 2×2 Type-C (20Gbps)
2 x USB 3.0 (5Gbps) (2 ports each)
2 x USB 2.0 (2 ports each)
Audio
ROG SupremeFX
Realtek ALC4082 CODEC
ESS SABRE9018Q2C DAC amp
5 x audio jacks (rear)
1 x Optical S/PDIF out
1 x front panel audio connector
Display output
1 x HDMI 2.0b
2 x Thunderbolt 4
Other onboard connectors
1 x CPU fan header
1 x CPU_OPT fan header
1 x AIO Pump fan header
3 x Chassis fan headers
1 x H_AMP (3A) fan header
1 x Water Pump (3A) fan header
1 x Waterflow sensor
1 x RGB headers
3 x ARGB headers
1 x TPM module connector
1 x Temperature sensor header
Overclocking features
Q-LED debug LEDs
Q-CODE POST code LED readout
BIOS Flashback button
On-board power button
FlexKey button
ReTry button
Clear CMOS button
Included accessories
User's manual
Support DVD
1 x ARGB extension cable
1 x RGB extension cable
4 x SATA 6Gbps cables
M.2 screws
Q-connector
ROG Graphics card holder
ROG stickers
ROG thank you card
ROG key chain
ROG logo plate sticker
Form factor
ATX (12″ x 9.6″)
Test System
A Closer Look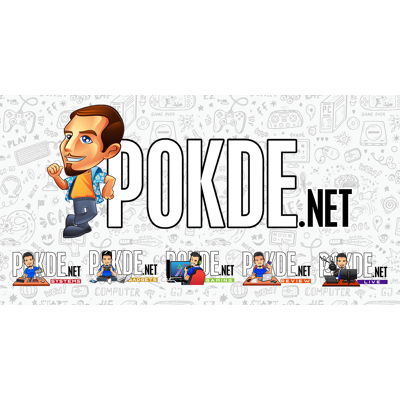 With most of the board hidden away under the nice beefy metal heatsinks, we definitely have to take a screwdriver to the ROG Maximus XIII Hero to look at what ASUS has packed onto the ROG Maximus XIII Hero.
VRMs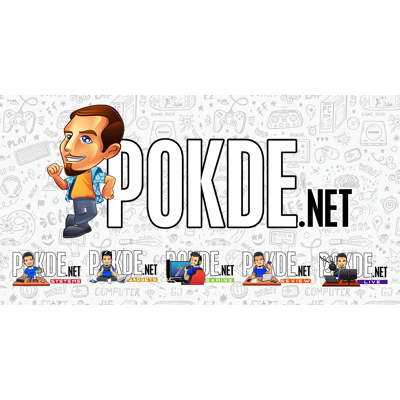 Unlike the ROG Maximus XII Hero, the VRM heatsink no longer extends into the "Northbridge" area, and instead ASUS takes a page out of the competition's design by using the I/O shroud area to add mass to the already beefy heatsink. As a result the ROG Maximus XIII Hero's VRM heatsink definitely has plenty of mass to soak up the heat from the VRM and dissipate it.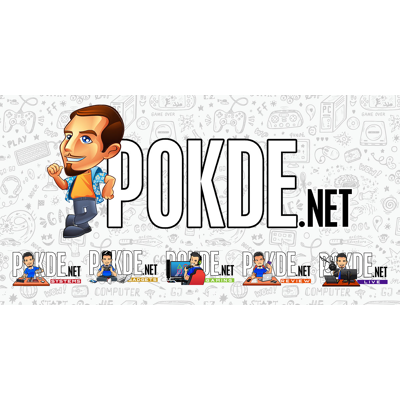 Under the heatsink you get a total of 14 TI 95410RRB power stages that are rated for 90A each for the Vcore rail, while there are another 2 59880RWJ power stages rated for 70A for the VSoC rail. This is a pretty massive upgrade over the last-gen ROG Maximus XII boards, where even the ROG Maximus XII Formula only came with 70A power stages.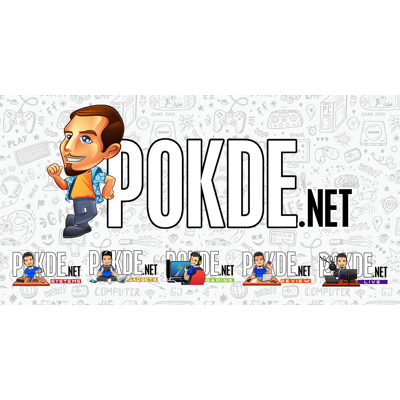 They have also switched out the ASUS ASP1405i PWM controller for a ISL69269, which can handle more phases, although the ROG Maximus XIII Hero's layout only sees the controller handle 7+1 phases, as ASUS is using the Teamed Power Architecture which combines two power stages per phase in parallel for better transient response than possible if doublers were involved.
Audio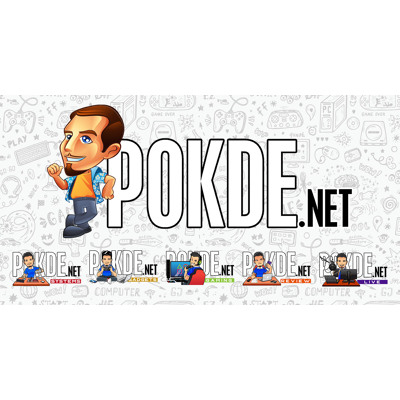 Under the fancy metal cover over the audio circuitry lies yet another metal cover, under which you will find the Realtek ALC4082 codec. This is pretty similar to the ALC4080 codecs that you will find on other motherboards, although it is slightly customized to ASUS' specifications. It is also paired up with an ESS SABRE9018Q2C DAC amp to improve the sound output. Then there's the Nichicon caps which are highly regarded in audio circles. All of it is isolated from the rest of motherboard to avoid interference from the rest of the circuits on the ROG Maximus XIII Hero.
Storage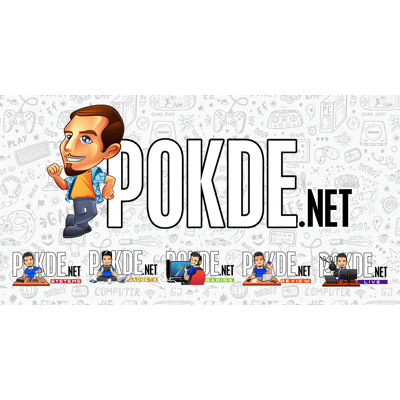 The ROG Maximus XIII Hero touts a total of four M.2 slots, two of which support up to PCIe 4.0 speeds and are controlled by the CPU, while the lower two are handled by the Intel Z590 chipset, and can only go up to PCIe 3.0. As you can see, the first one is covered by a rather large heatsink close to three times the height of your average M.2 heatspreader.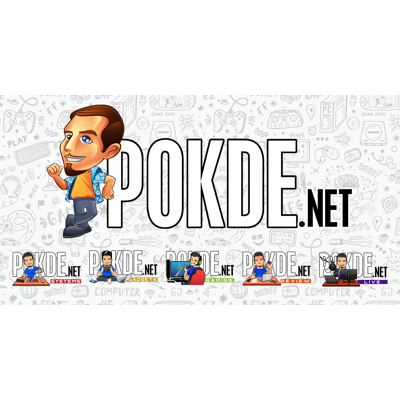 The second M.2 heatspreader is also quite big, although it is large on a horizontal plane to allow it to fit under your graphics cards. The plastic bit at the end covers the PCH heatsink, which is actually really tiny. But more on that later.
As previously mentioned, the first two M.2 slots are connected to the CPU, and since there are only a total of 20 PCIe 4.0 lanes coming off the 11th Gen Intel Core processors, using two M.2 SSDs here will cut down the lanes available to your first GPU to just eight.
It most probably won't affect performance, but if you are worried about that, you can always just use the two lower slots which also sport the same heatspreader to wick heat away from both the top and bottom of the M.2 drives.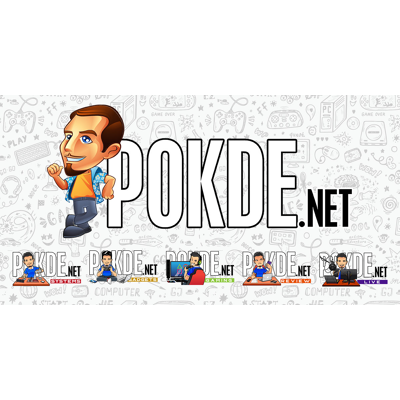 Or if you plan on using older storage media, there's always six SATA ports here for you. Interestingly, the ROG Maximus XIII Hero also touts two nice 90° USB 3.0 headers, which allow for a total of four USB 3.0 ports on your front panel. Previously only the ROG Maximus XII Formula had this many headers, so it's nice to see it here. There's also a USB 3.2 Gen2x2 header, which allows for whopping 20Gbps speeds from your front panel.
Connectivity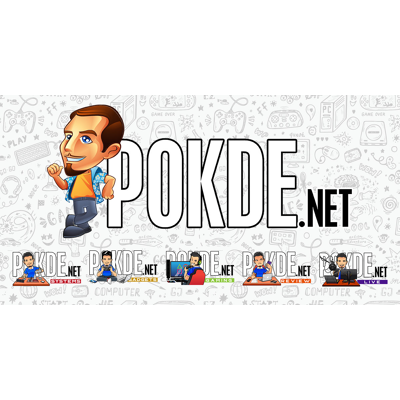 Flanking the larger Intel JHL8540 Thunderbolt 4 controller are the two Intel I225-V 2.5GbE LAN NICs. Further to the lower side of the image you see the three USB 3.2 Gen2 redrivers, which handle the six USB 3.2 Gen2 ports that now grace the rear I/O of the ROG Maximus XIII Hero. Overall, the ROG Maximus XIII Hero serves up a strong offering when it comes to its connectivity, despite the apparent downgrade due to the loss of the 5GbE LAN that was featured on its predecessor.
Performance
The massively overkill VRM power stages and chunky heatsinks kept the temperature of the VRMs at below 63°C, even when the CPU was pulling on average 235W from the socket. That's pretty good, considering that VRMs are usually rated to be able to withstand up to 105°C. Of course we never want to see that.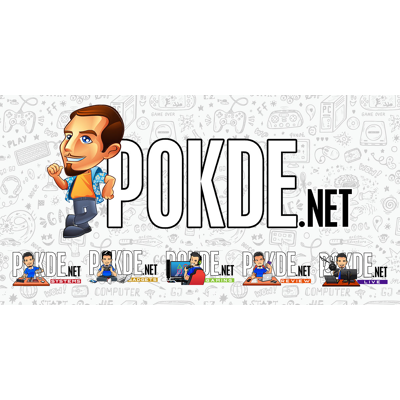 Now let's talk about the cooling capabilities of the PCH. This tiny little chunk of aluminium definitely doesn't do a good job at all, with temperature going all the way up to 80°C, even though I wasn't even doing any intensive with the storage. So yeah, I do believe ASUS could have done better, perhaps by making the PCH shroud out of metal to act as a better heatsink, or maybe just don't cover the actual heatsink with a plastic cover that blocks all airflow to it.
User Experience
BIOS
The BIOS of the ROG Maximus XIII Hero remains pretty much unchanged in terms of layout, and is pretty easy to navigate once you have experienced it once. There are plenty of features including the AI overclocking which they are heavily promoting, although I don't think anyone who buys the ROG Maximus XIII Hero will resort to this sort of automatic overclocking, even though it is quite cool with the ability to gauge your cooling performance and ASIC quality to work out an optimal overclock.
Overclocking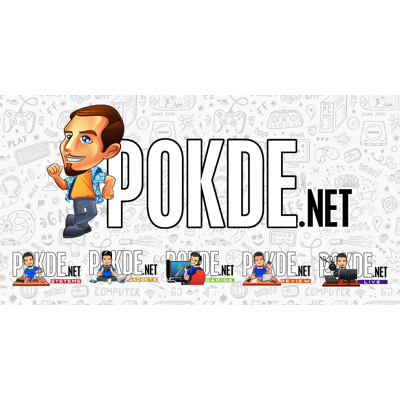 As a member of the true ROG series, it is well-prepared for overclocking with on-board power button and also the FlexKey that can be configured to bring you directly to the BIOS. It's a pretty nifty feature and it is great if you are planning to use the ROG Maximus XIII Hero on a test bench. There's also the Q-CODE POST code readout and the Q-LED debug LEDs directly under them for an easier time deciphering what went wrong with your overclock settings.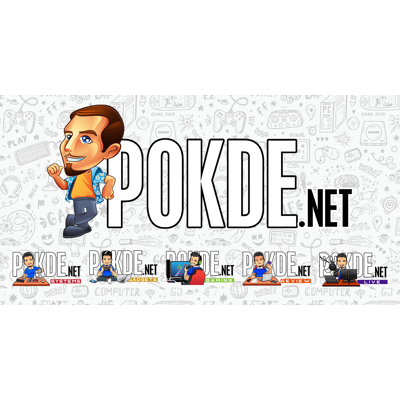 The ReTry button on the lower edge of the board is also very convenient to try to get it to reboot and retry your settings before going to Clear your CMOS. I wish there was a dedicated Safe Boot key, but you can reassign the FlexKey to do it. For worse lockups, there's there's a reset CMOS button on the rear I/O, along with the BIOS Flashback button to reinstall/update your BIOS without entering the BIOS itself.
In terms of what we managed to hit, I was successful at pushing the Intel Core i9-11900K to a good 5.1GHz quite effortlessly, and this is the board that Intel sent along with their sample of the 11th Gen Intel Core processors, which definitely hints at its prowess when it comes to pushing the Rocket Lake processors to their limits.
Software
Armoury Crate is a pretty familiar app with a simple to use interface, allowing you to tweak the RGB settings as well as the AI Noise Cancellation feature here. Everything is pretty modular aside from the AURA SYNC utility. If you want more control over your system from Windows, you will have to install AI Suite 3. ASUS also bundled AIDA64 Extreme with the ROG Maximus XIII Hero, saving you a good $40.
Conclusion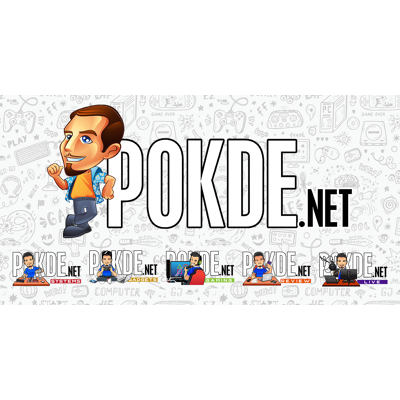 ASUS offers quite significant improvements with the ROG Maximus XIII Hero to justify the significant price increase over its predecessor. The beefier VRMs, increased number of high speed ports and Thunderbolt 4 are definitely worth the extra cost if you can utilize them. However it does definitely jack up the entry point into the Republic of Gamers, which was already quite high previously.
There are also a few questionable decisions, like the toasty Intel Z590 chipset and also the fact that the second M.2 slot shares its bandwidth with the GPU. It is the former that I am most concern about though, as it gets to those temperatures even without any intense workload taxing the chipset. I can't imagine if the ROG Maximus XIII Hero is used for some heavy read/write operations with two M.2 PCIe SSDs connected. For RM2659, the ROG Maximus XIII Hero is a solid option for serious enthusiasts, but I am not sure how many people can actually justify the price increase even with all the new features.
But then again, the ASUS Republic of Gamers is all about unapologetically high-end offerings that won't make much sense to the average person anyway. I guess you can say that ASUS succeeded, if you think of it from this perspective?
Our thanks to ASUS Malaysia and Intel for sending us the ROG Maximus XIII Hero for review.