NVIDIA GeForce RTX 3070 Malaysian pricing to start from RM2399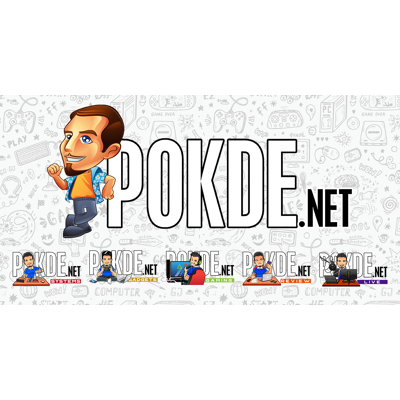 While we were making wild guesses about the local pricing of the NVIDIA GeForce RTX 30 series, NVIDIA quietly updated the local pricing for the Ampere-based graphics cards. Of course, the final prices might be higher or lower depending on your choice of AIB. But here goes, these are the local pricing for the NVIDIA GeForce RTX 3070, GeForce RTX 3080 and GeForce RTX 3090 here in Malaysia.
NVIDIA GeForce RTX 30 Series Price in Malaysia
NVIDIA GeForce RTX 3070: From RM2399
NVIDIA GeForce RTX 3080: From RM3360
NVIDIA GeForce RTX 3090: From RM7208
The availability dates appear to be the same as the ones announced during the GeForce Special Event earlier today. That means that the GeForce RTX 3080 will arrive first on 17th September, while the GeForce RTX 3090 will come in a week later on 24th September. The GeForce RTX 3070 will only be available in October.
We are paying quite a bit more for the NVIDIA GeForce RTX 30-series cards, but the price gap between the GeForce RTX 3070 and GeForce RTX 2080 Ti is still just as significant. You can probably snag a lower-tier GeForce RTX 2080 Ti for around RM5500, which is still more than double the price of the GeForce RTX 3070.
NVIDIA GeForce RTX 30 Series Specs
NVIDIA GeForce RTX 3070
NVIDIA GeForce RTX 3080
NVIDIA GeForce RTX 3090
CUDA Cores
5888
8704
10496
Clocks (GHz)
1.73
1.71
1.70
Performance
20 Shader TFLOPS
40 RT TFLOPS
163 Tensor TFLOPS
30 Shader TFLOPS
58 RT TFLOPS
238 Tensor TFLOPS
36 Shader TFLOPS
69 RT TFLOPS
285 Tensor TFLOPS
Memory
8GB GDDR6
10GB GDDR6X
24GB GDDR6X
Memory bus width
256-bit
320-bit
384-bit
TGP rating
220W
320W
350W
NVLink
No
No
Yes
Price
From RM2399
From RM3360
From RM7208
Availability
October 2020
17th September
24th September
The NVIDIA GeForce RTX 30-series is probably the most interesting generation from NVIDIA in recent times, making a huge generational leap from Turing, similar to the one from Maxwell to Pascal.
Pokdepinion: I wonder how much will the AIBs price their cards for this generation!