GIGABYTE Launches All Triple-Fan Lineup For NVIDIA GeForce RTX 4060 Ti 8GB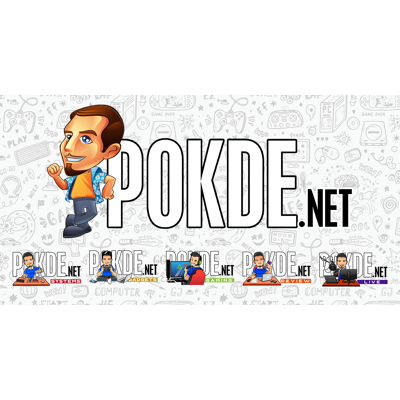 GIGABYTE Launches All Triple-Fan Lineup For NVIDIA GeForce RTX 4060 Ti 8GB
The five GIGABYTE RTX 4060 Ti cards introduced in Malaysian markets today are all triple-fan variants: starting with the top model, the AORUS RTX 4060 Ti ELITE features the most aggressive factory overclock of the bunch with +120MHz resulting in 2655MHz boost clock. It's also the largest card measuring at 301 x 128 x 56mm. As the sole AORUS model it features ring-shaped RGB lighting on the three counter-rotating fans.
The next models, GAMING OC and AERO OC models both feature 2580MHz boost clocks which amounts to +45MHz overclock from stock. Both cards are otherwise identical on the hardware, with the differentiating factor on the shroud design – with both cards featuring 281mm card length, 117mm tall; with the GAMING OC measuring at 53mm thick while the AERO OC is 3mm thinner.
Down the line is the entry-level EAGLE OC and EAGLE models. Both cards are identical in design with the sole difference being overclocks: the OC version gets a small +15MHz bump in clocks while the standard version comes with default clocks from the factory. Both cards measures at 272 x 115 x 41mm, making it a dual-slot GPU.
All cards feature Dual-BIOS mode, even for the non-overclocked EAGLE standard model; I/O differs from the reference model with GIGABYTE opting for 2x DisplayPort 1.4 and 2x HDMI 2.1 connections. The local pricing are listed as follows:
AORUS GeForce RTX 4060 Ti ELITE 8G – RM2,329
GeForce RTX 4060 Ti GAMING OC 8G – RM2,159
GeForce RTX 4060 Ti AERO OC 8G – RM2,239
GeForce RTX 4060 Ti EAGLE OC 8G – RM2,069
GeForce RTX 4060 Ti EAGLE 8G – RM2,019
Pokdepinion: Should at least include a dual-fan model for SFF builders. Triple-slot, triple-fan for a 160W card seems overkill for sure.