Bad Connection On Your Home Wi-Fi Network? Extendable Routers May Be The Solution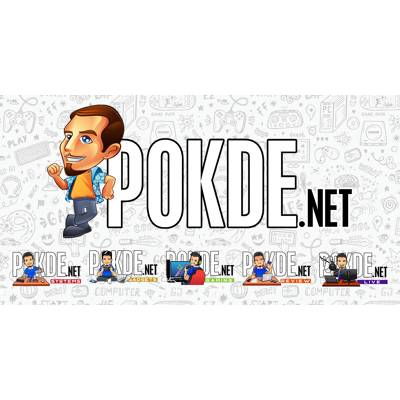 If you happen to live in either apartments or just a big house, there's a chance that your Wi-Fi connection more often than not gets interrupted by either weak or interfered signals which manifests themselves as buffering while streaming, or worse yet, you getting kicked out of that game match in the heat of the battle. I've been there, plenty of times.
So naturally at this point you're searching for ways to improve that dreaded Wi-Fi experience. Moving the routers? Get a Wi-Fi range extenders or a mesh system? Or even, use aluminum foil hacks to reflect more signals to the direction of your device? Before you rush and click purchase on whatever you're looking at, let us introduce you to a something called 'Extendable Routers'.
What's An Extendable Router?
Extendable router, in essence, is just like any other router – it can connect multiple devices and provide Internet connection from your ISP (Internet Service Provider, such as Unifi or Time) or just allow the devices to talk to each other in the same network (think local file transfers); however, there's a crucial difference: it can also double up as a Wi-Fi mesh system while doing all of the above. On paper, this will not require you to buy a separate dedicated mesh system which must rely on the host router to function.
There's also the added convenience of seamless connections. A traditional Wi-Fi extender requires a separate connection – which means you have to manually connect to whichever connection is stronger from your location. As you walk through the room, the Wi-Fi will continue to stick to whichever connection it has and will not switch unless it is out of range, which can lead to degraded experience especially when the signal is weak, but not weak enough to drop and reconnect to a new signal.
An extendable router system and by extension, a mesh system can seamlessly handle the connection and hand it off to the closest router or mesh node available to maintain stable connectivity. All of these happens in the background so you most likely won't ever notice it, unless you're staring at the signal bars of course.
ASUS's Solution: AiMesh
Enter ASUS's AiMesh. Most modern ASUS routers already comes with this feature baked-in, so it's just a matter of setting it up (which is fairly easy by using the app) and you'll be good to go. There's no compatibility concerns either – all ASUS routers with AiMesh support will work with each other right away. Now, at this point you may ask: what's special about it that makes it different than other, more standard Wi-Fi mesh systems? There's a few, actually.
First off, since this is effectively a router, you can in theory upcycle it as a regular router when it's no longer used as part of the mesh network as you upgrade to a newer standard, such as Wi-Fi 7. Think of it as a hand-me-down to your family members just like how PCs or phones gets passed down to the kids. Alternatively, you can upgrade to the new one while leave the old ones to operate as an additional mesh node, extending the coverage area – it's a simple yet effective way to reduce potential e-waste.
And then there's the more immediate benefit of what ASUS offers. All AiMesh supported routers from ASUS comes with built-in security solutions provided by Trend Micro, no subscription fees required. The AiProtection feature uses threat definitions provided by Trend Micro to protect all devices under the network from malicious websites, isolate compromised devices (which may infiltrate through worm-based attacks), and a VPN server that offers additional protection. Both the RT-AX57 and RT-AX1800HP Wi-Fi 6 routers can provide just that without breaking the bank.
Gamers also have their fair share of benefits to be had as well. If you've ever dealt with the dreaded port forwarding feature which more often than not limits your ability to enter multiplayer sessions (such as restricted NAT type), the ASUS routers – such as RT-AX86U Pro and TUF Gaming AX4200 – makes it easy to configure and allow gaming-related network traffic to flow with minimal interruptions. ROG models meanwhile gets the exclusive Triple-Level Game Acceleration feature that cuts down latency even further.
For the privacy-conscious, there's various VPN protocols available such as PPTP, L2TP/IPSec, OpenVPN and WireGuard providing users plenty of options to choose from; gamers in the family will appreciate the VPN Fusion feature which can run both VPN-protected connections and low-latency connection at the same time. No need to manually turn on and off the VPN again just to pick either privacy or speed, because why not both?
So by now you perhaps can understand the benefits of getting an extendable router as your next home Wi-Fi upgrade. ASUS offers a variety of options – from the budget-focused to the bleeding-edge, they got you covered. No need to worry about telco or ISP support, either: all major telcos such as Maxis, TM Unifi and Time are all supported with these routers. You can also check out other Wi-Fi 6 and Wi-Fi 6E offerings from ASUS Official Store in Shopee and Lazada, or read more about the extendable routers here.