Noctua chromax.black CPU coolers finally released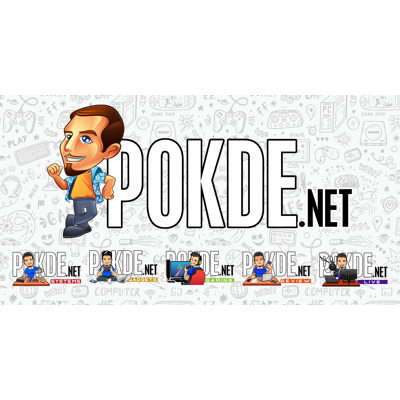 After teasing them for God knows how long, Noctua has finally launched their all-black chromax.black coolers. While the originals were renowned for their performance, the brown fans and bright aluminium just wasn't a good fit for most builds. Also Noctua's drive for maximum performance may have gotten in the way of aesthetics.
According to Noctua, the way that they solder the aluminium fins to the copper heatpipes made it difficult to add the black coating. But after a lot of time and engineering work they have finally found the solution to it, and thus Noctua birthed the Noctua NH-D15 chromax.black , NH-U12S chromax.black and NH-L9i chromax.black.
Noctua promises that these blacked out coolers will not have a performance handicap, delivering the same quiet cooling as the regular variant.
Speaking of variants, Noctua also announced that the first 5000 pieces of the Noctua NH-D15 chromax.black and NH-U12S chromax.black sold through Noctua's official Amazon and eBay stores will be the exclusive Linus Tech Tips limited edition. Basically you get extra orange anti-vibration pads and custom LTT fan stickers.
Meanwhile for the rest of us who either missed out or can't get them from Noctua's official online channels can get the regular chromax.black coolers starting the end of October.
In addition to the new coolers, Noctua also announced the new NA-SAVP3 anti-vibration pads in black, blue, green, red, white and yellow. These fit on the NF-A15 fans bundled with the Noctua NH-D15 chromax.black, while NH-U12S users can customize their NF-F12 fans with the existing NA-AVP1 pads.
The Noctua NH-D15 chromax.black and NH-U12S chromax.black are also compatible with the heatsink covers launched before this for further customization.
Here are the prices of the new Noctua chromax.black lineup:
Noctua NH-D15 chromax.black:

USD 99.90 (~RM419)

Noctua NH-U12S chromax.black:

USD 69.90 (~RM294)

Noctua NH-L9i chromax.black:

USD 49.90 (~RM247)

Noctua NA-SAVP3 chromax:

USD 6.90 (~RM29)
Of course, these aren't final Malaysian pricing for the Noctua chromax.black coolers. We will have to wait for local availability for that. It does seem like Noctua isn't charging a premium for the much better looking coolers though.
Pokdepinion: Just as I thought the Noctua NH-D15 looked amazing on my ROG Maximus VII Impact… Now I gotta get the chromax.black!