NVIDIA unveils new Max-Q technologies and GeForce RTX SUPER for laptops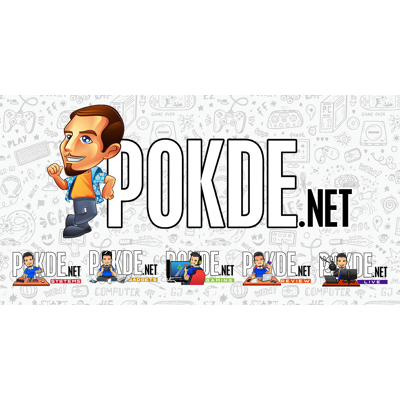 Laptops are supposed to be portable, and while huge desktop replacement (DTR) models have their appeal, the majority still want something they can carry with them everyday. Thus the relevance of the NVIDIA Max-Q GPUs, which come in at a lower TDP than their full-performance brethren to allow for OEMs to design slimmer and lighter gaming laptops.
New Max-Q Technologies
NVIDIA has announced a number of additions to their Max-Q offerings, including Max-Q Dynamic Boost. The GPU will now communicate with the power delivery hardware to play around with the power targets to send power where it is needed most adaptively. NVIDIA promises up to 10% better frame rates with Max-Q Dynamic Boost, which is quite significant.
Depending on whether your game is CPU or GPU-bottlenecked, Max-Q Dynamic Boost can really improve your performance. The latest CPUs are really quite beefy already so there's probably a good chance of your games being GPU-bottlenecked, and thus you would be able to enjoy better performance thanks to Dynamic Boost.
What I believe to be the most important addition is Advanced Optimus, which lets you enjoy a G-SYNC display along with the power-saving benefits of Optimus. The reason why you can't enjoy G-SYNC with Optimus active is because the iGPU communicates directly with the display when Optimus technology is active, while G-SYNC needs the NVIDIA graphics to directly drive display.
There were earlier designs letting you use both technologies in the same laptop, but they required a reboot to switch between iGPU and NVIDIA dGPU. With Advanced Optimus, a dynamic display switch lets you switch between the iGPU and dGPU seamlessly, just like how you would on a current-gen Optimus laptop, with the new thing being that you can use G-SYNC in games too. That's essentially letting you have your cake and eat it. The first laptop to feature the technology will be the Lenovo Legion 7.
Aside from these big upgrades, NVIDIA also announced low-voltage GDDR6 to save power on the VRAM's side. They have also worked with partners to use more efficient regulators in the the Max-Q laptops. Last but not least, NVIDIA shared that DLSS actually offers up to 20% better efficiency.
GeForce RTX SUPER for Laptops
For those who want more performance than what current-gen GeForce RTX laptops can offer, they can opt for the new GeForce RTX SUPER models for laptops. There will be the new GeForce RTX 2080 SUPER and GeForce RTX 2070 SUPER parts to deliver a higher level of performance in the laptop segment.
GeForce RTX for Laptops Specs
| | | | | |
| --- | --- | --- | --- | --- |
| | CUDA Cores | Boost Clocks | Memory | TGP |
| GeForce RTX 2080 SUPER | 3072 | 1080 ~ 1560 MHz | 8GB GDDR6 | 80 ~ 150+ W |
| GeForce RTX 2070 SUPER | 2560 | 1155 ~ 1380 MHz | 8GB GDDR6 | 80 ~ 115W |
| GeForce RTX 2070 | 2304 | 1125 ~ 1455 MHz | 8GB GDDR6 | 80 ~ 115W |
| GeForce RTX 2060 | 1920 | 1185 ~ 1560 MHz | 6GB GDDR6 | 65 ~ 115W |
They have essentially EOL-ed the GeForce RTX 2080 for laptops, but they are maintaining the GeForce RTX 2070 models and below. They have also shifted the price points down a bit, with the GeForce RTX 2060 set to appear in $999 laptops, making hardware-accelerated raytracing more accessible.
Pokdepinion: Well, maybe this is the time that we can no longer look down upon the Max-Q variants as inferior siblings of their full-performance brethren.