PNY Unveils New Products at COMPUTEX 2023: Graphics Cards, DDR5 RAM, and SSDs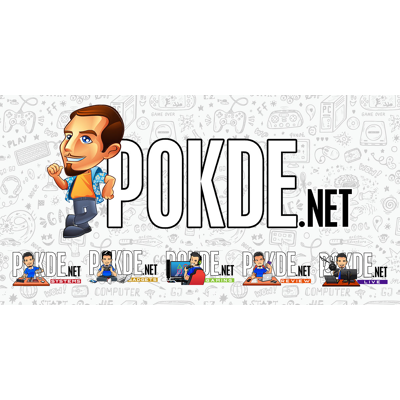 PNY has made an exciting announcement at COMPUTEX 2023, unveiling a range of new and innovative products. The lineup includes the VERTO GeForce RTX 4060 Family graphics cards, a white edition of the PNY XLR8 Gaming MAKO RGB DDR5 Memory, a portable SSD storage solution, and an active cooling heatsink for M.2 SSDs. These new offerings showcase PNY's commitment to delivering high-performance, reliable, and visually stunning products to enhance the computing experiences of gamers and tech enthusiasts.
PNY at COMPUTEX 2023
PNY had quite a bit of new things to showcase at COMPUTEX 2023, running from May 30th to June 2nd at the Taipei Nangang Exhibition Hall, Hall 1, 4F, Booth L0110. Starting off with:
PNY GeForce RTX 4060 Family of Graphics Cards
PNY introduces the latest addition to its NVIDIA GeForce RTX 40 Series of GPUs, the VERTO GeForce RTX 4060 Family. These graphics cards come in three configurations: the XLR8 Gaming RGB Overclocked Triple Fan, XLR8 Gaming RGB Triple Fan, and Dual Fan edition. Designed for gamers and creators, the GeForce RTX 4060 Family delivers incredible performance, enabling smooth gameplay and content creation at 1080P resolution with Ray Tracing and DLSS 3. Equipped with the advancements of the NVIDIA Ada Lovelace architecture, including DLSS 3 neural rendering, third-generation ray-tracing technologies, and an eighth-generation NVIDIA Encoder (NVENC) with AV1 encoding, these graphics cards offer an exceptional gaming experience.
Expanding their memory variety, PNY introduces the GeForce RTX 4060 Ti models with 16GB and 8GB options. These GPUs feature a compact dual-fan design with remarkable cooling capabilities, ensuring optimal performance even during resource-intensive gaming and content creation tasks. The XLR8 Gaming triple fan designs come with three 90mm fans, while the VERTO models have two 90mm fans. The sleek aluminum backplate and air vents provide additional heat dissipation. With their powerful performance and compatibility, these GPUs are perfect for a range of computer chassis without compromising on power.
Compact, Quiet, and Unique PNY VERTO Series Graphics Cards
PNY will showcase the GeForce RTX 4090 XLR8 Gaming EPIC-X RGB, known for its compact design, allowing usage in various computer cases. Additionally, they will also be presenting their GeForce RTX 4080 and 4070 Ti XLR8 Gaming EPIC-X RGB models, recognized for their quiet operation.
PNY XLR8 DDR5 6400MHz/6000MHz CL40 MAKO RGB Desktop Memory – White Edition
PNY introduces the XLR8 MAKO RGB DDR5 desktop memory in a stunning white heatsink edition. Engineered for extreme performance, this memory is available in 6400MHz and 6000MHz speeds, with low latency CAS 40 and capacities up to 32GB. It supports Intel XMP 3.0 and AMD EXPO for easy overclocking. The "SHARK" heat spreader design, inspired by shark gills, maximizes thermal efficiency, while the eye-catching lighting effects enhance the visual appeal of gaming PC builds.
PNY NVMe M.2 SSD Dual Fan Heatsink
PNY unveils its innovative NVMe M.2 SSD Dual-Fan Heatsink at COMPUTEX 2023. This unique dual-fan design ensures efficient cooling for extreme performance PCIe NVMe Gen5 SSDs. Additionally, an ARGB lighting version will soon be available, adding dazzling visual effects to custom PC builds and gaming rigs. Users can monitor fan speeds and SSD temperatures and control the colorful lighting using PNY VelocityX software.
In addition to these new releases, they will be showcasing their full range of PCIe NVMe Gen4 SSDs, microSD cards, flash drives, and portable storage solutions. Notable products include the CS3140, CS2241, and Elite-X USB 3.2 Gen 2×2 (20Gbps) portable SSD.
Pokdepinion: Their presence at COMPUTEX 2023 brings exciting new products to the market, designed to enhance the computing experiences of gamers and tech enthusiasts. It demonstrates their commitment to delivering high-performance, visually stunning, and reliable solutions for the modern computing era.